20 Nov Well done to our Star Learners: Thomas, Evie, Marko, Isabel, Hannah, Rosita, Aiden, Daniel, Isobel, Marcus, Amelia, Andrew, Joe & Tia!
20 Nov Well done to this weeks Tidy Classroom of the Week: 3/4C and Mrs Clark-Allan!
20 Nov Well done to this weeks Class of the Week: Delightful 1D with 91.3% attendance!
20 Nov Thank you to everybody who contributed towards the shoe box appeal! Here we are taking them to Greenhill library! https://t.co/RR6zPt9d1y
19 Nov 2O's challenge from Willy Wonka-invent a Sweet Treat. Busy creating, making & writing recipes for their new treat https://t.co/Ex1eA2QKFT
Latest News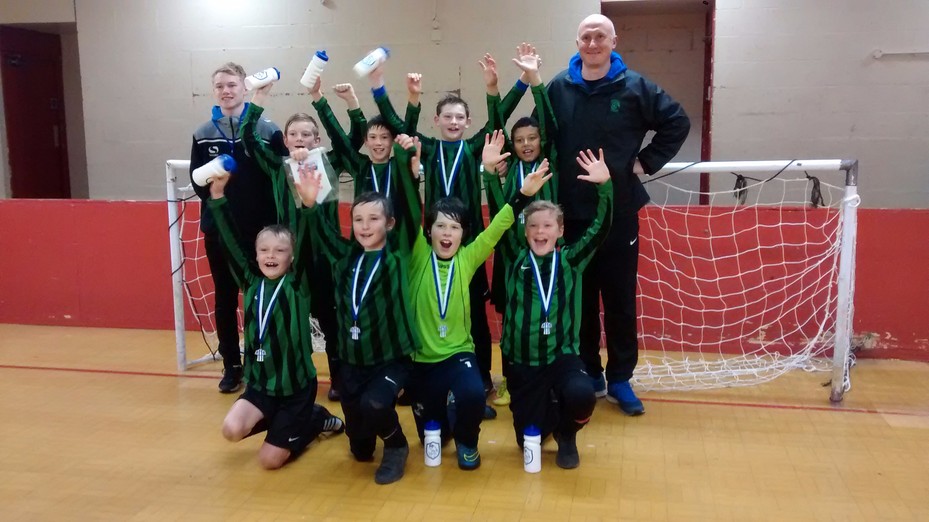 Our various sporting teams have had another very busy week. (w/e 27th November)
Our Y6 boys football team played in the annual Football League Kids Cup - which is an event that ends with a National Final at Wembley Stadium.
The first stage was the Sheffield tournament, hosted by SWFC.
We had lost in the final for the last 2 years and were keen to go one stage further this time around.
The team started the tournament slowly, losing the first 2 games.
We were all cold and wet and feeling pretty sorry for ourselves but realised if we could stay together and win the next 3 games we could still make the quarter final.....which we managed to do.
After winning the quarter final the boys then had to play against the 2 teams who had already beaten them earlier in the day.
A much better attitude and desire to work as a team made for better results!
The boys won the semi final in a thrilling penalty shoot out and played superbly in the final to win 2-0.
The team now go on to represent SWFC in the regional finals against other Football League Clubs.
Our Y6 girls team played 2 games at Lowedges.
They won 8-0 against Lowedges B and 12-0 against Lowedges A.
Our Y2 sports hall athletics team competed in an event at the EIS and won for the 3rd year in a row. Of equal importance - we had several comments about the standard of our children's behaviour being outstanding.
Well done to all our boys and girls for showing such enthusiasm and commitment this week.
Our children have had another very busy week.(w/e 20th Nov)
On Monday and Tuesday our Y4 football teams represented Sheffield in the ESFA South Yorkshire Finals in Doncaster. The children had never played together before (and in some cases had never played football before!) but did superbly and had 2 great days out.
Also on Monday our Y6 Sports Hall athletics team were in action at the EIS.
The team were in a group of 4 and won the heat to qualify for the Forge Partnership Finals in 2 weeks time.
Finally, on Thursday our Y6 football teams played against Lower Meadow. The A team won 12-0 and the B team drew 1-1.
Our A team need 1 point from their last game to win the league......and that game is against the B team!
Operation Christmas Child
We took shoe boxes full of gifts for the Operation Christmas Child shoe box appeal to Greenhill Library.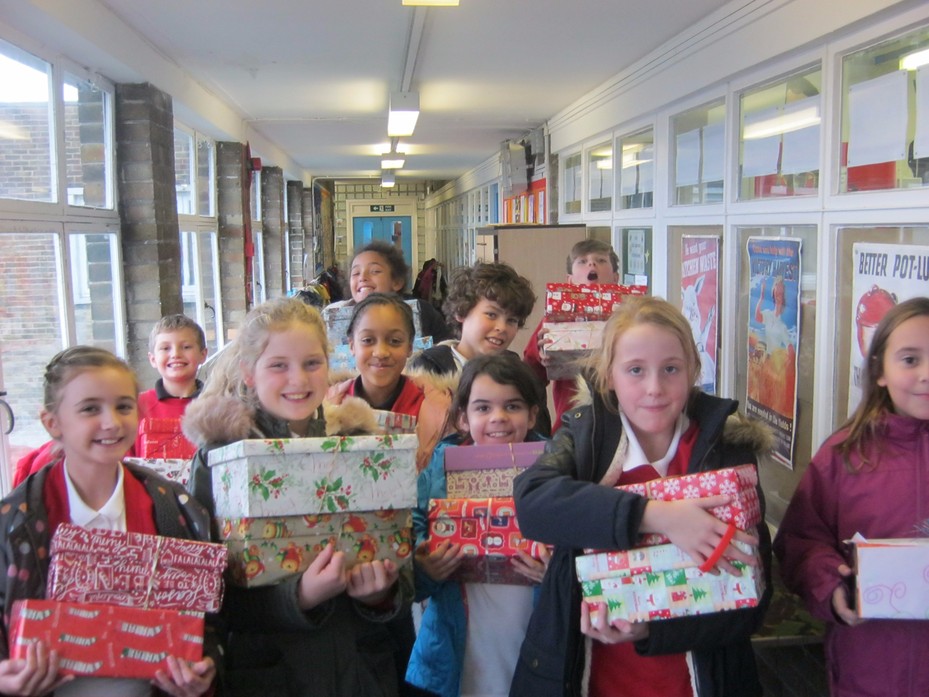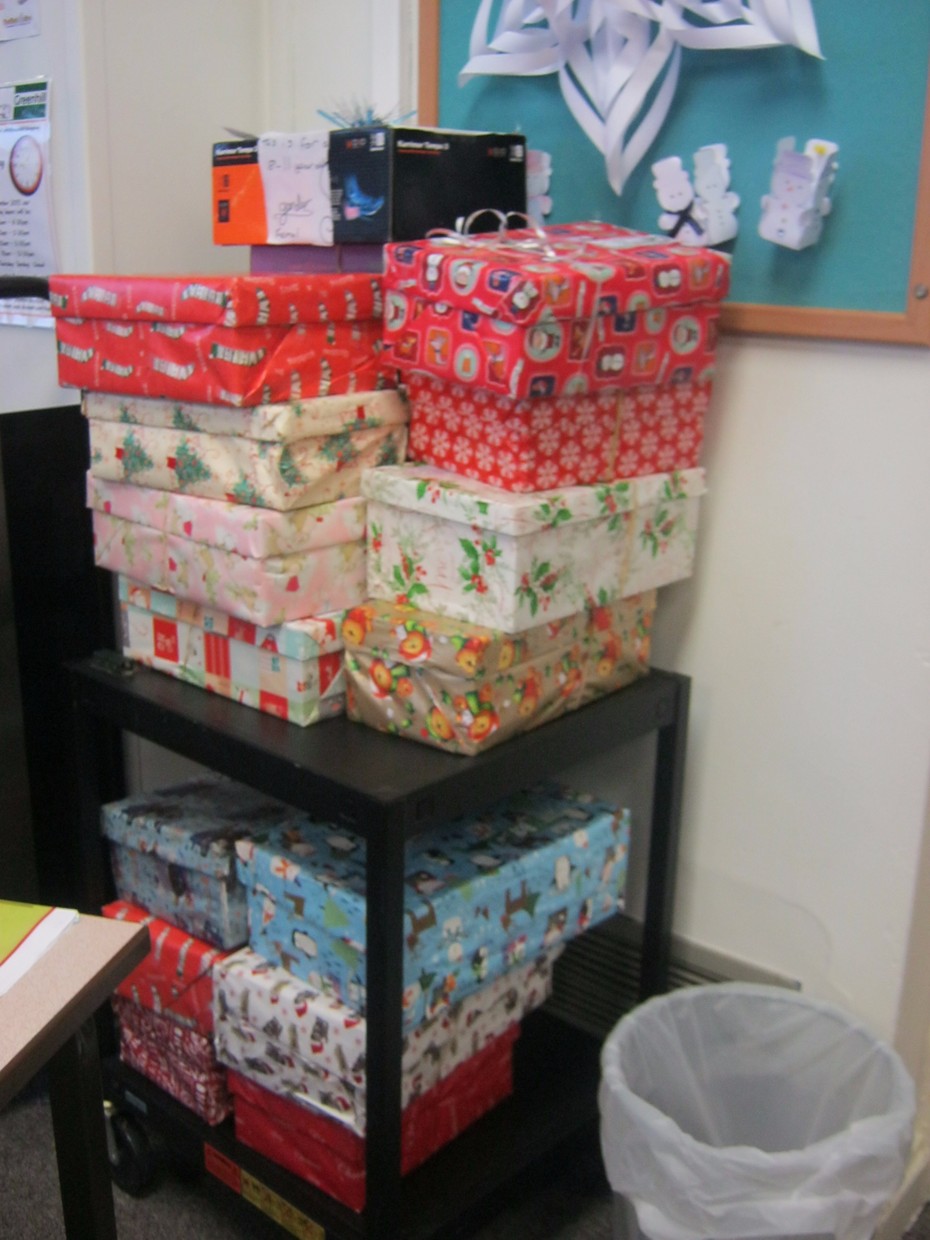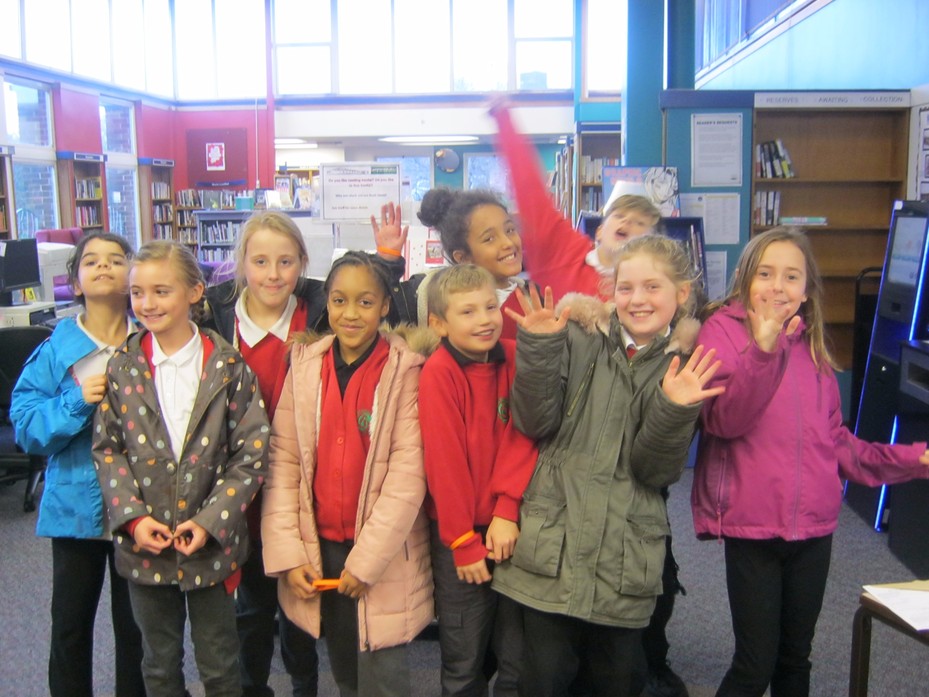 2O Sweet Treats
2O had a challenge from Willy Wonka to invent a new Sweet Treat, the children have been busy creating, making and writing recipes for their new treat.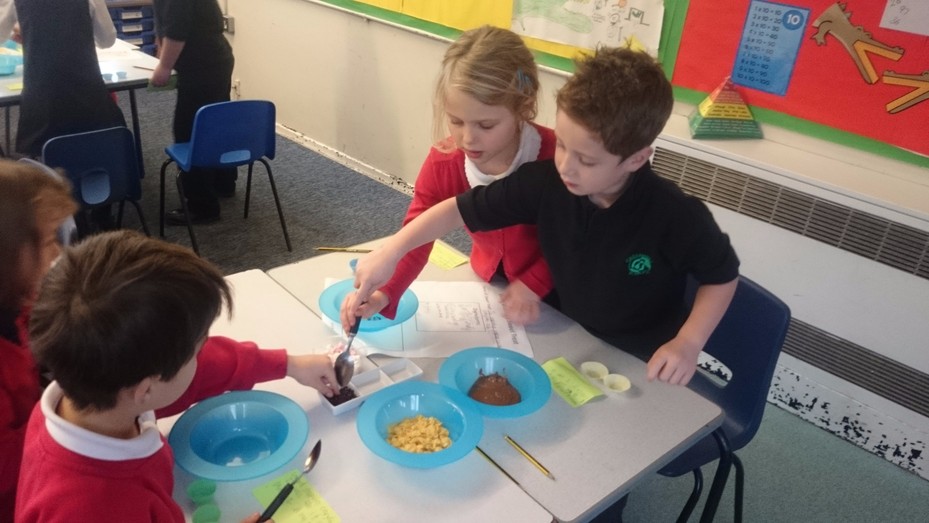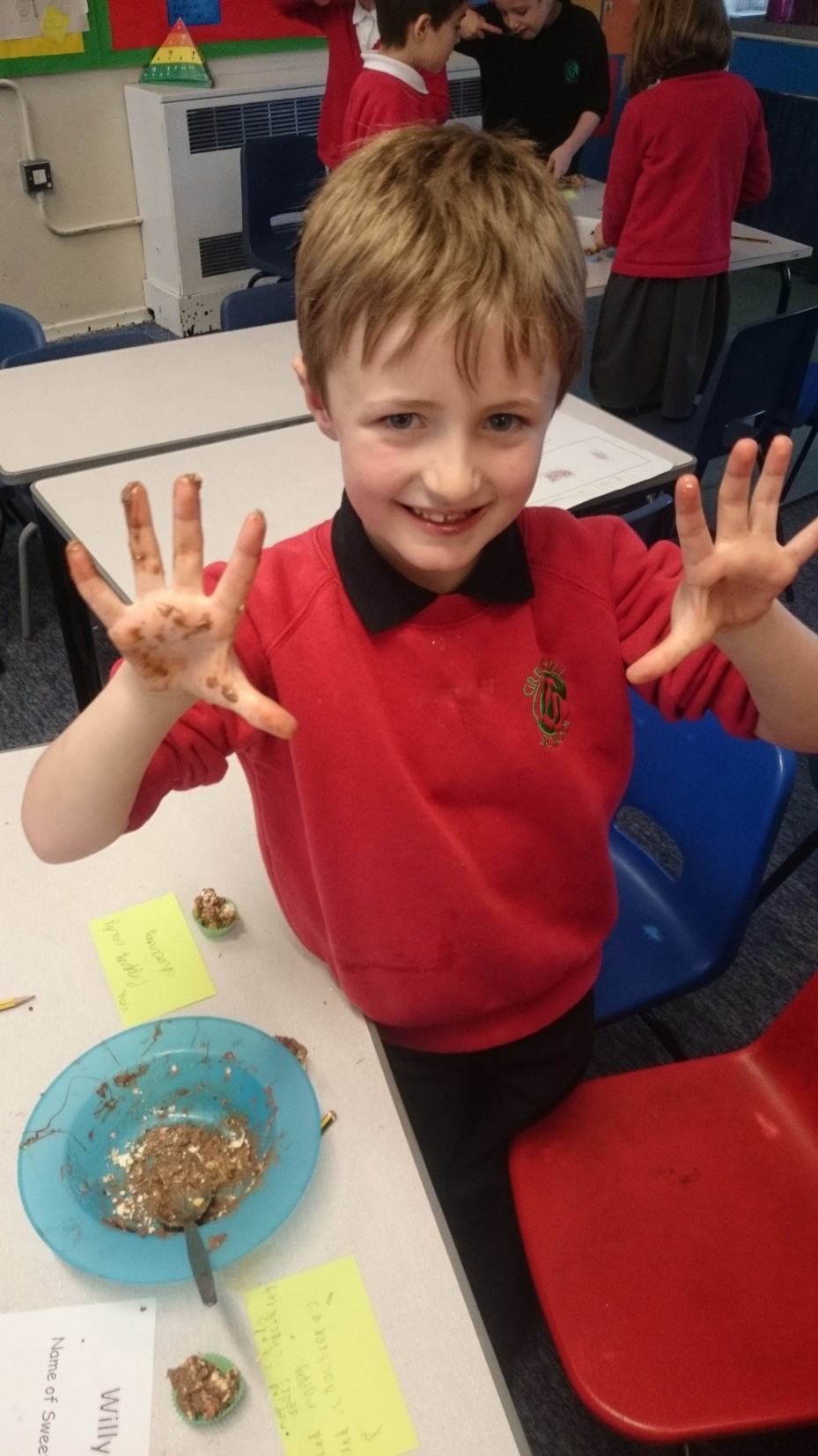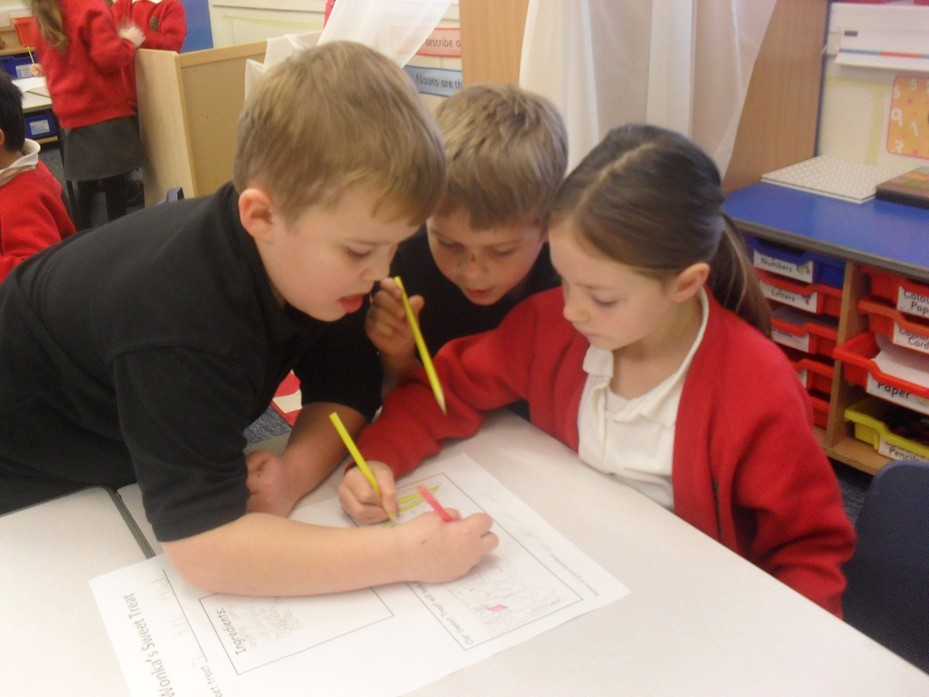 Children in Need
Greenhill School raised a fantastic £586.66 for Children in Need! Well done everyone!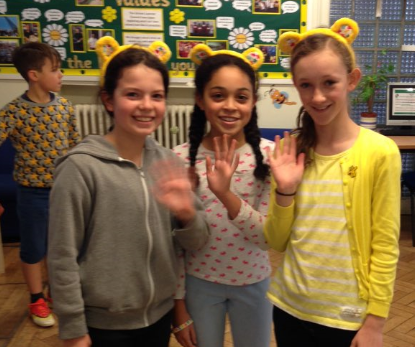 Latest Calendar Events
Keep Yourself Safe Day

25

Nov

2015

8:35 am - 3:10 pm

Further Details nearer the time.

5/6M Class Assembly

26

Nov

2015

8:55 am - 9:10 am @ North Hall

Tigers Class Assembly

01

Dec

2015

8:55 am - 9:10 am @ North Hall

5/6L Class Assembly

03

Dec

2015

8:55 am - 9:10 am @ North Hall

Closing Date for Disco Ticket Orders

04

Dec

2015

8:35 am - 3:00 pm
Views of Parents/Carers about Greenhill
In April Ofsted launched Parent View, a 12-question online survey that gives parents an opportunity to give Ofsted their opinions on aspects of their child's school at any time, and in addition to expressing views during an inspection. Questions cover aspects of the school from the quality of teaching to dealing with bullying and poor behaviour. Ofsted will use the information provided when making decisions about which schools to inspect, and when. Parents will also be able to see what other parents have said about their child's school or about any school in England.You can log on and give your views about Greenhill at http://parentview.ofsted.gov.uk/
School can look at what you think and this will help us plan any improvements. This website isn't intended to replace school procedures, so if you have any concerns, complaints or even want to pay us a compliment please contact school in the usual way. All members of the Leadership Team operate an "open door" policy and teachers are available before and after school each day.
Thank you.
Comments (75)
Show Comments
Alzbeta
(less than a year ago)
I have had a lot of help this year and I have improved all because of greenhill its been a great experience. I have made loads of friends hopefully going to be in touch at meadow head and I'm definitely gong to be in touch with greenhill.
Connor R
(less than a year ago)
In y6 at the moment and about to move up to Meadowhead. Going to miss Greenhill been here for 7 years and have had a great experience.
Gordon Calvert, High View PLC
(less than a year ago)
Congratulations and good luck in the Yorkshire finals. You were the best team on the day and played in the right spirit.
Catherine
(less than a year ago)
It's been a long, long time since I went to Greenhill, I left in 2012, I'm in Year 9 now! from what I have seen and heard about it has changed a lot! I hope everyone is having fun, and that they are doing well in their classes! a big warm Hi from me to you! and a Hello to my Brother Christian ! Missing All the teachers and Hoping you Teachers are doing Great too! If it wasn't for you guys I wouldn't Be doing so well in my school now! Bye!
Chloe
(less than a year ago)
I love this school it's so fun and there's a lot to learn
Darisha
(less than a year ago)
Greenhill is the best school ever! I love to learn everything. Moving into y5 soon. So going to miss my teachers.
Ellie Patchett
(less than a year ago)
used to go to Greenhill school a long time ago now! loved every minute of school when I was there! 2008! lovely school really miss my teachers. will have memories for ever and ever now. ellie :)
beth
(less than a year ago)
amazing school
Tracey Luke
(less than a year ago)
Huge thank you to Mr James, Miss Crabtree and Miss Hurdley on an amazing choir performance. Greenhill shone. Ready for parent's choir
Isobel
(less than a year ago)
I cant wait to go to Edinburgh its gonna be soooooo much fun
Show More Comments