Greenhill School is committed to safeguarding and promoting the welfare and safety of children and young people.
12:11 @GreenhillY34 Well done to 3/4P who have been the quietest class to visit the Book Fair today! Thank you from the ladies in the office!!
12:07 RT @GreenhillY34: Final practice for our tv adverts! Wonder whose advert Willy Wonka will like best? #apprentice #futurecandidates https://…
12:07 RT @GreenhillY56: Wowzers! Stunning home learning from 5L! What a treat for Mrs L! https://t.co/bz252KxqNQ
12:07 RT @headgreenhill: Inspiring meeting with @RealJunkFoodSHF this morning!!
12:07 RT @GreenhillY34: Just a selection of the fabulous, creative learning logs in 4H. Such imaginative children! More to come 😊 https://t.co/8d…
Latest News
Our Y6 boys football team played in the first round of the English Schools tournament on Wednesday 12th October.
The boys won 2 games and drew 1 to win the event and qualify for the City Finals at Sheffield Wednesday Football Club next month.
Good luck to our girls team who are in the same event next Wednesday.
Our children had a great morning at Beauchief Tennis Club on Wednesday where they met the President of the Lawn Tennis Association.
The children had a coaching session and enjoyed a question and answer session with the President over lunch.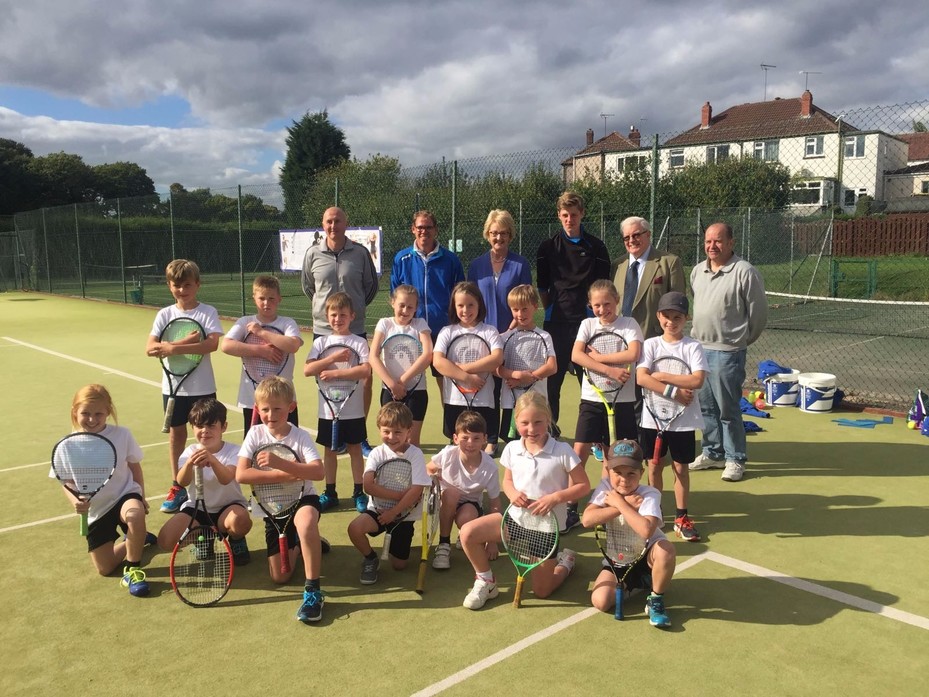 Latest Calendar Events
Scholastic Book Fair

18

Oct

2016

3:00 pm - 21 oct, 3:30 pm

Reception & KS1 Halloween Disco

20

Oct

2016

4:30 pm - 5:30 pm @ Dining Room

KS2 Halloween Disco

20

Oct

2016

5:45 pm - 7:00 pm @ Dining Room

SAFS team drop in

21

Oct

2016

9:00 am - 10:00 am @ The Hive

Half term holiday

24

Oct

2016

12:00 am - 28 oct, 11:00 pm

Return to school

31

Oct

2016

8:35 am - 3:10 pm
Views of Parents/Carers about Greenhill
In April Ofsted launched Parent View, a 12-question online survey that gives parents an opportunity to give Ofsted their opinions on aspects of their child's school at any time, and in addition to expressing views during an inspection. Questions cover aspects of the school from the quality of teaching to dealing with bullying and poor behaviour. Ofsted will use the information provided when making decisions about which schools to inspect, and when. Parents will also be able to see what other parents have said about their child's school or about any school in England.You can log on and give your views about Greenhill at http://parentview.ofsted.gov.uk/
School can look at what you think and this will help us plan any improvements. This website isn't intended to replace school procedures, so if you have any concerns, complaints or even want to pay us a compliment please contact school in the usual way. All members of the Leadership Team operate an "open door" policy and teachers are available before and after school each day.
Thank you.
Comments (77)
Show Comments
Julia Brown
(less than a year ago)
To the wonderful Year 6 children! thinking of you all this week, Go for it and Be the best that you can be.
Chloe Alisha M
(less than a year ago)
I love the dinners there they are so tasty moving on I have the most greatest teacher ever mrs longbottom she is very nice and thoughtful 2nd of all I can't believe mrs brown is leaving she is the best ever love ya mrs brown
Alzbeta
(about a year ago)
I have had a lot of help this year and I have improved all because of greenhill its been a great experience. I have made loads of friends hopefully going to be in touch at meadow head and I'm definitely gong to be in touch with greenhill.
Connor R
(about a year ago)
In y6 at the moment and about to move up to Meadowhead. Going to miss Greenhill been here for 7 years and have had a great experience.
Gordon Calvert, High View PLC
(about a year ago)
Congratulations and good luck in the Yorkshire finals. You were the best team on the day and played in the right spirit.
Catherine
(about a year ago)
It's been a long, long time since I went to Greenhill, I left in 2012, I'm in Year 9 now! from what I have seen and heard about it has changed a lot! I hope everyone is having fun, and that they are doing well in their classes! a big warm Hi from me to you! and a Hello to my Brother Christian ! Missing All the teachers and Hoping you Teachers are doing Great too! If it wasn't for you guys I wouldn't Be doing so well in my school now! Bye!
Chloe
(about a year ago)
I love this school it's so fun and there's a lot to learn
Darisha
(about a year ago)
Greenhill is the best school ever! I love to learn everything. Moving into y5 soon. So going to miss my teachers.
Ellie Patchett
(about a year ago)
used to go to Greenhill school a long time ago now! loved every minute of school when I was there! 2008! lovely school really miss my teachers. will have memories for ever and ever now. ellie :)
beth
(about a year ago)
amazing school
Show More Comments