Greenhill School is committed to safeguarding and promoting the welfare and safety of children and young people.
Latest News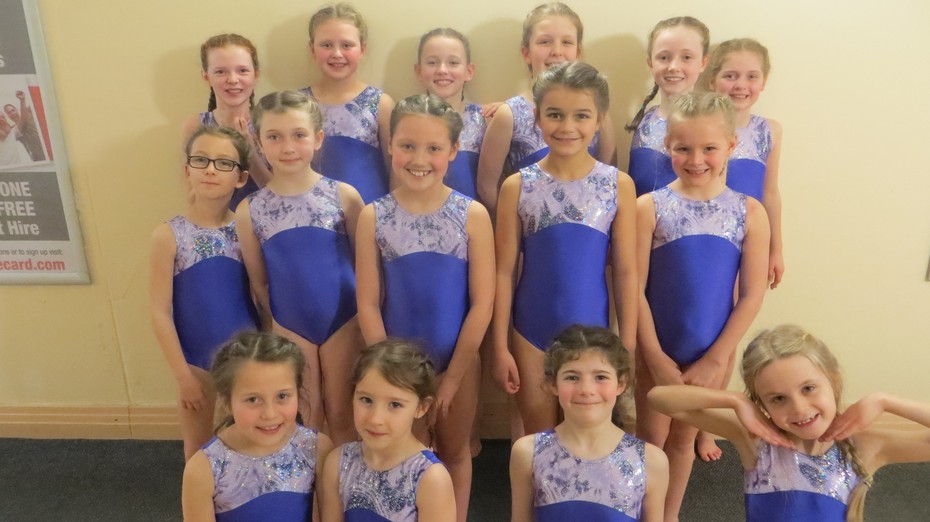 Our fabulous 15 gymnasts have been training very hard over the last few months and on Tuesday they were ready to compete at the Sheffield Schools Finals.
All the girls were superb on the day and really could not have tried any harder against schools that have been entering this event for many years.
The girls all looked very professional in their new leotards and displayed all the Greenhill values in a high quality event.
The Y5/6 foundation team placed 4th from 18 competing schools.
The Y5/6 advanced team placed 3rd from 15 competing schools.
The top 2 from each competition qualify for the South Yorkshire School Games in March at the EIS - our Y6 athletes have already qualified for this event and the really good news is that our Y3/4 foundation gymnasts also qualified by finishing 1st out of 22 schools to be crowned City Champions!
Well done to all the teams - we are very proud of you.
The Glorious Greenhill Gizmos
Good luck to the team who are representing the school on Sunday 1st February at the First Lego League National Finals.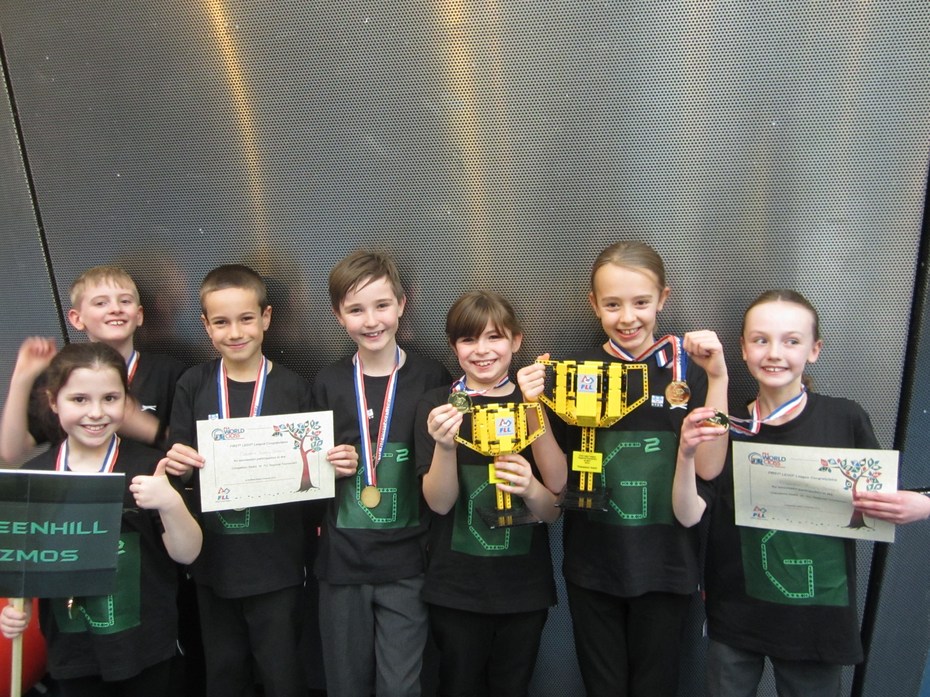 Please click here to read about their fabulous victory at the regional competition

Latest Calendar Events
3/4W Class Assembly

05

Feb

2015

08:55 am - 09:10 am @ North Hall

2H Class Assembly

10

Feb

2015

08:55 am - 09:10 am @ North Hall

3/4C Class Assembly

12

Feb

2015

08:55 am - 09:10 am @ North Hall

School Closes for Holiday

12

Feb

2015

15:10 pm - 15:10 pm

KS1 Valentine Disco

12

Feb

2015

16:30 pm - 17:30 pm @ Dining Room
Views of Parents/Carers about Greenhill
In April Ofsted launched Parent View, a 12-question online survey that gives parents an opportunity to give Ofsted their opinions on aspects of their child's school at any time, and in addition to expressing views during an inspection. Questions cover aspects of the school from the quality of teaching to dealing with bullying and poor behaviour. Ofsted will use the information provided when making decisions about which schools to inspect, and when. Parents will also be able to see what other parents have said about their child's school or about any school in England.You can log on and give your views about Greenhill at http://parentview.ofsted.gov.uk/
School can look at what you think and this will help us plan any improvements. This website isn't intended to replace school procedures, so if you have any concerns, complaints or even want to pay us a compliment please contact school in the usual way. All members of the Leadership Team operate an "open door" policy and teachers are available before and after school each day.
Thank you.
Comments (65)
Show Comments
lily
(about a month ago)
i am very happy in my new class but i miss my freinds
faith
(less than a year ago)
love year 5! missing Mrs Clark Allan AND MISSING MY FRIENDS but i am really happy in year 5!
isobel lemm
(less than a year ago)
gonna be a year 6 soon so glad I have Mrs wood again .
Lorna
(less than a year ago)
Greenhill is the best ever! They have the best trips best teachers and missing Mrs Whitehead lots and hope you guys had fun in France
Katia F.N
(less than a year ago)
I love being in Greenhill. You learn at the same time as having fun. My favourite y3/4 teacher is Miss Hurdley.
Jack N
(less than a year ago)
I feel sad when I'll have to move up to meadowhead school.
isobel lemm
(less than a year ago)
greenhill is awesome!!!!!!!!!!!!!!!!!!!!!!!
Henna khan
(about a year ago)
I have heard that Greenhill primary school is a very good and well behaved school and lots of my friends children come to Greenhill. Thank you
maddie
(about a year ago)
Hope all of you enjoyed France, missing you and all the teachers especially Mrs Robson(miss Mayall) Meadowhead is great and I have met some great new friends (grace & India) looking forward to seeing you in the play ground soon. BYE! love Maddie xxxxxxxxxxxxxxxxx
Ayanah Ewusie - Nelson
(about a year ago)
Hope all Year 6s enjoyed France! I know I did!
Show More Comments