Latest News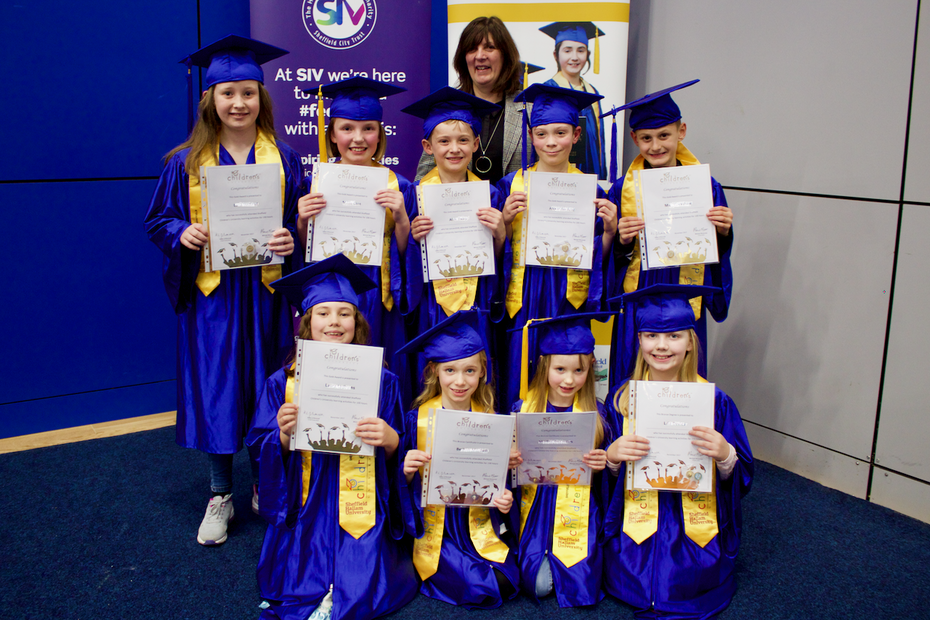 CU awards ceremony Friday 10th November at the English Institute of Sport
Well done to our wonderful sports hall athletics team who won their heat against 4 other schools on Wednesday 8th November at the Institute of Sport.
The team now qualify for the area final on 30th November.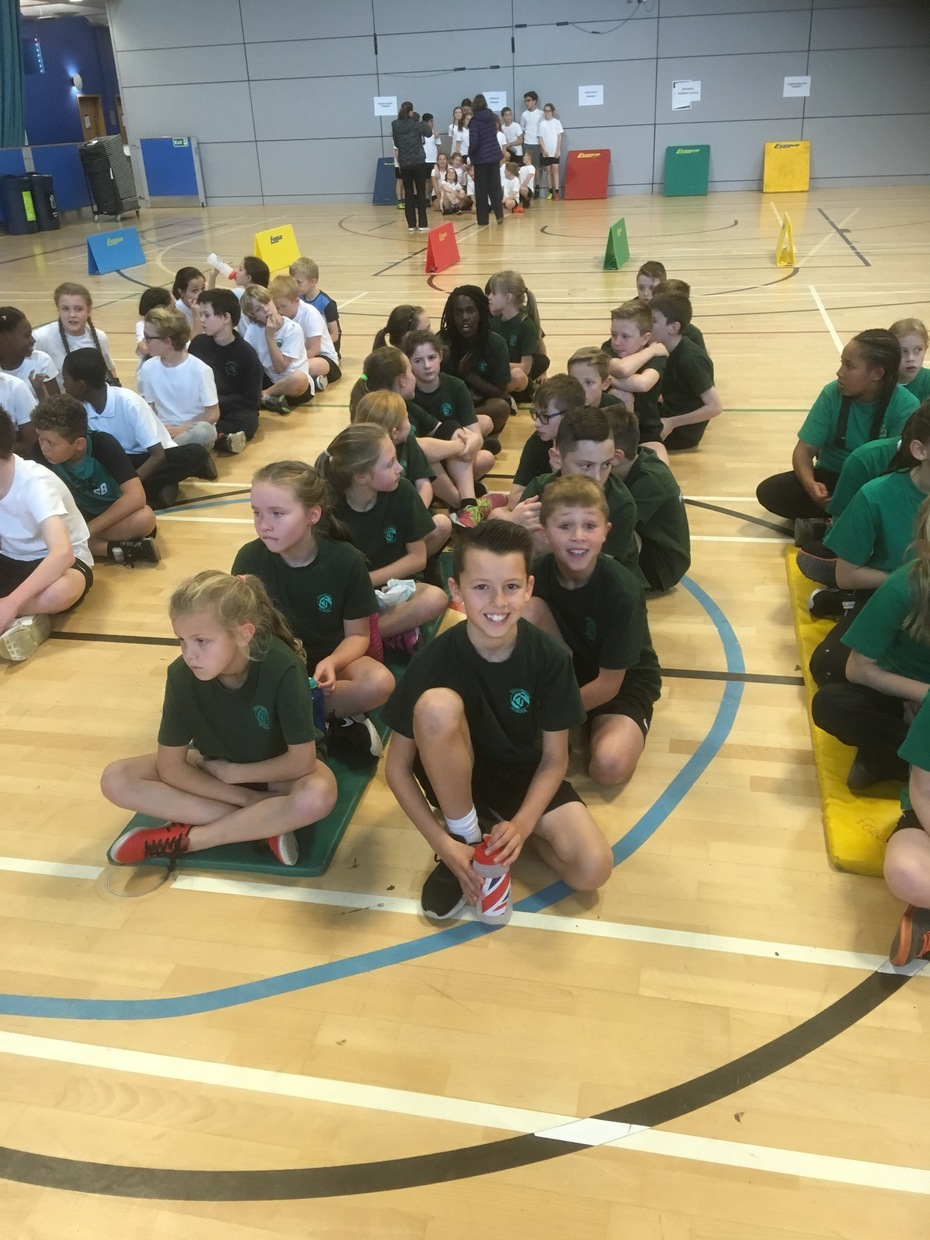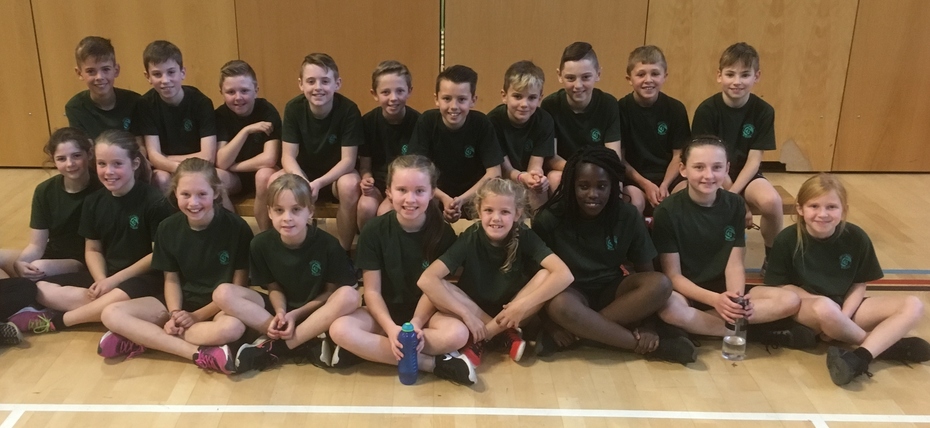 Our girls football team competed in a football tournament this week(w/c 23rd Oct), winning 1 game and losing 2.
Well done to all!
Well done to our Y5/6 boys football team who joined our girls team in qualifying for the English Schools city finals on Wednesday 11th October.
On a proper football night.....wet and windy, the team played superbly winning all their games against some very good teams from Dobcroft, Norton Free, Nether Green and Mundella schools.
60 boys enjoyed the tournament and we look forward to the finals in November.
A huge well done to our brand new girls football team this week (w/c 2nd Oct). Last year's team were City and South Yorkshire Champions....a hard act to follow!
The 2017 girls had trained together only twice but were magnificent in winning the first round of the English Schools competition on Wednesday. We hosted St Marie's, Dobcroft, Totley All Saints and Hallam schools and had a great night with over 50 girls enjoying competitive football.
The girls now qualify for the City Finals - good luck to our boys team who have the opportunity to do the same next week.
Our Y6 boys football team kicked off their season with wins against Lowedges and Lower Meadow schools last week. Well done to all.
Read the Guardian article about Reuben's 1st day at Greenhill Primary School
A wonderful end to our summer term of cricket!
On Monday 17th July 65 children competed in our first ever house cricket festival in Graves Park.
It was a great event and very closely contested but in the end Endcliffe ran out winners in the Y3/4 event and Graves in the Y5/6 one.
We will be running a house tag rugby event in October and are looking forward to it already.
On Wednesday 19th July our magnificent Y5/6 girls cricket team were crowned Yorkshire Champions for 2017 in Leeds.
The girls had qualified as Sheffield champions and won 6 very high quality games against schools from across Yorkshire to claim the title.
The team work and dedication these girls have displayed this summer has been a pleasure to witness.....well done to all, you made us very proud.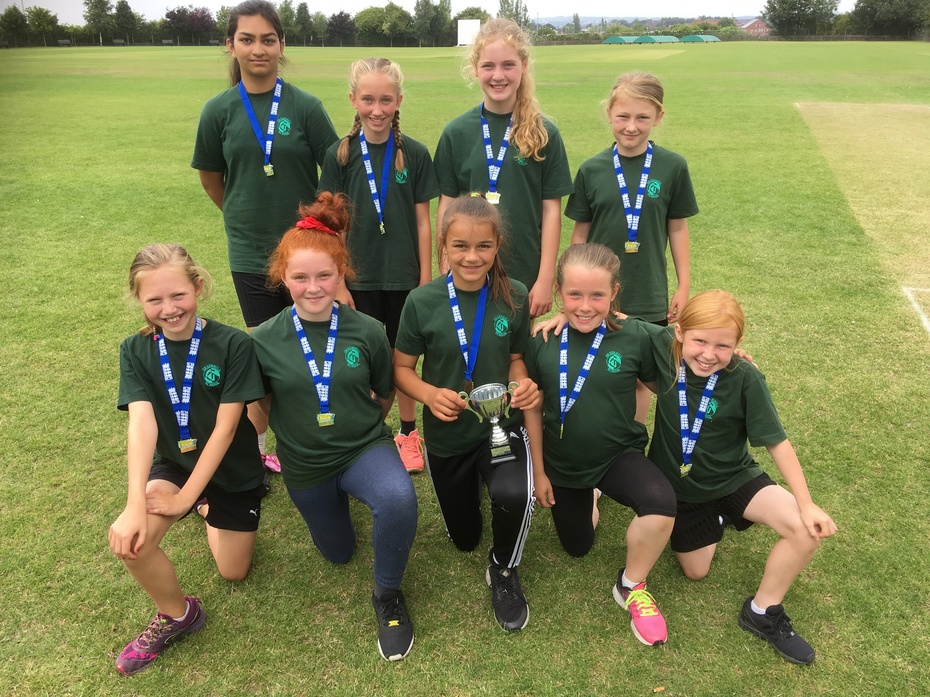 It has been an incredibly busy end to the sporting summer.
Our wonderful Y3/4s qualified for the South Yorkshire School games in both tennis and cricket.
Both teams were superb on the day of the games - our tennis team finished 2nd and our cricket team were crowned South Yorkshire Champions for the 4th time.
Our Y5/6 cricketers won 8 games to qualify for the City Final on Thursday evening against Tinsley school. In a very close contest, played in an incredibly sporting manner, our boys ran out winners. This team have remained unbeaten at cricket in 3 years and we will miss them all very much when they move on to their secondary schools.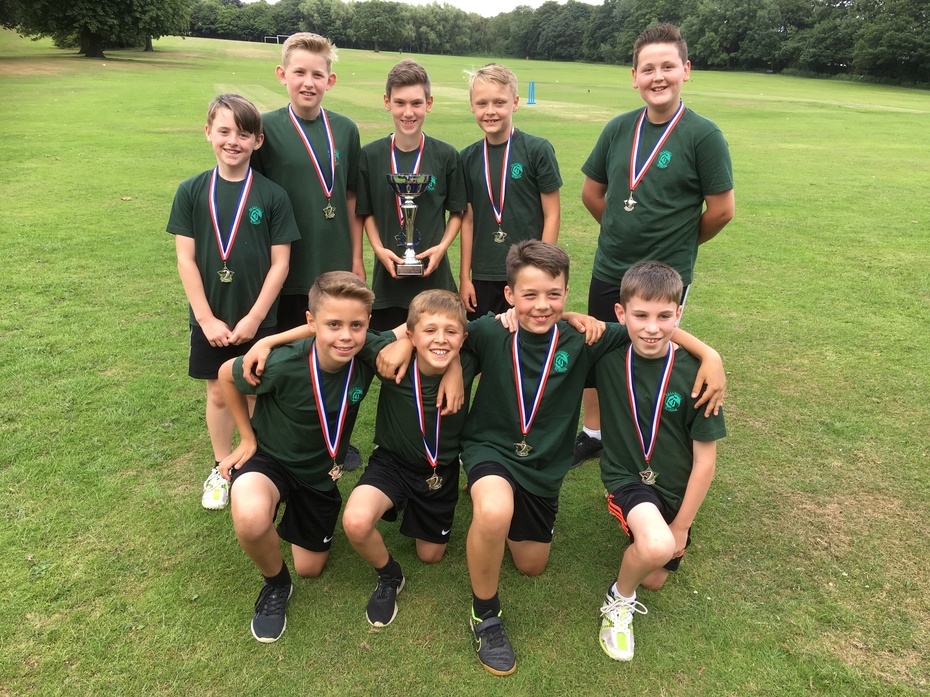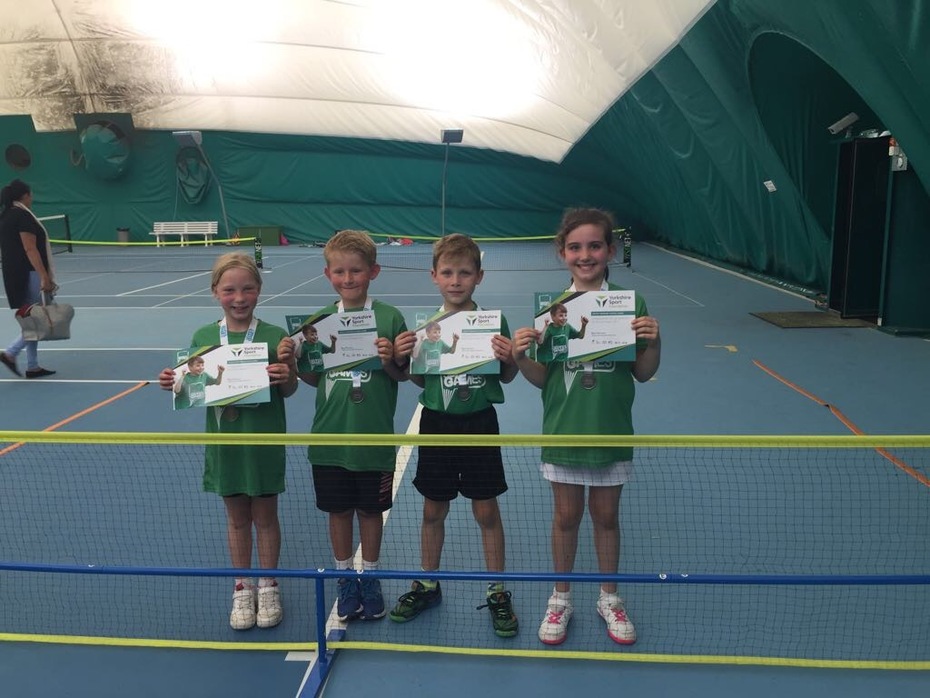 Our Children's University Gold Award Winners!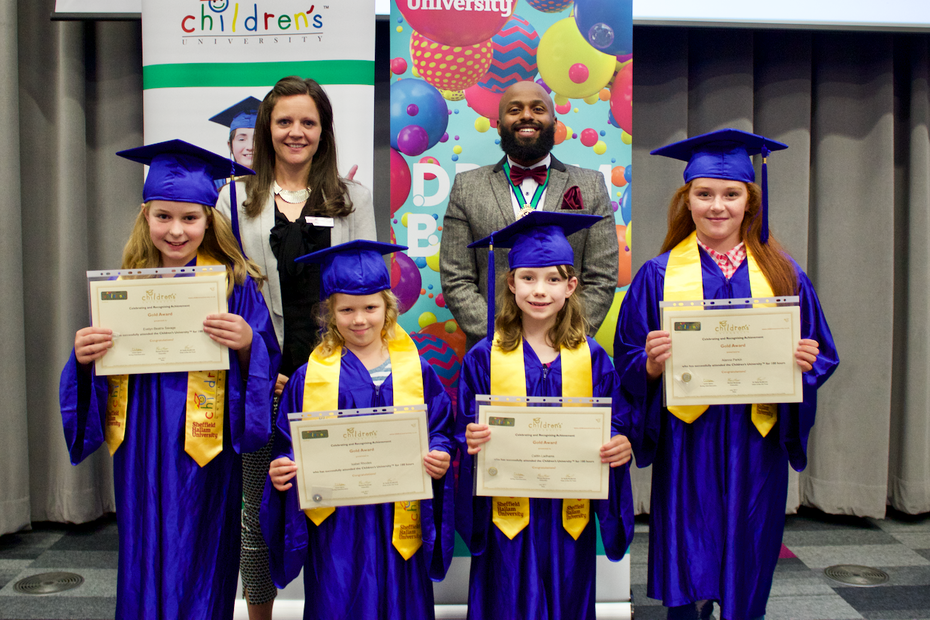 Our Y5 cricketers have had an amazing week.
Both our girls and boys teams had qualified for the City Finals after winning the cricket festival earlier in the month.
The girls team got to go first on Monday(26th June) at Bawtry Road and quickly progressed through their group to the knock out stages.
They played wonderfully in the semi-final against Nether Green to qualify for the final where we would meet our old friends from Dore....always a keenly contested game!
Again the girls were superb and scored 261 runs against Dore's 224. The final was played in very sporting spirit and was of a very high quality - both teams should be very proud of themselves.
So....under no pressure after the girls success! – Tuesday (27th June) was the turn of our boys at Collegiate.
Again, the boys were on top form and progressed through the group stages comfortably.
The quarter final and semi-final were won and the boys found themselves in the final for the 2nd year running.
The final was a tense game which could have gone either way but the boys pulled together as a team brilliantly to beat a very good Nether Green team 271 runs to 244.
Our children were magnificent this week and go forward to represent Sheffield in next year's Yorkshire Finals - we are immensely proud of all of them.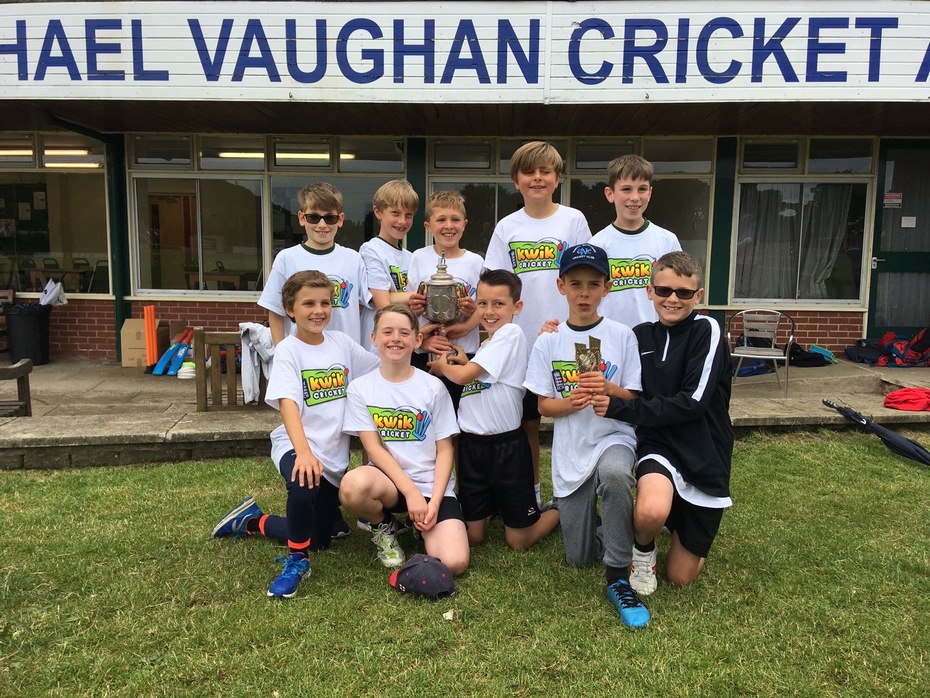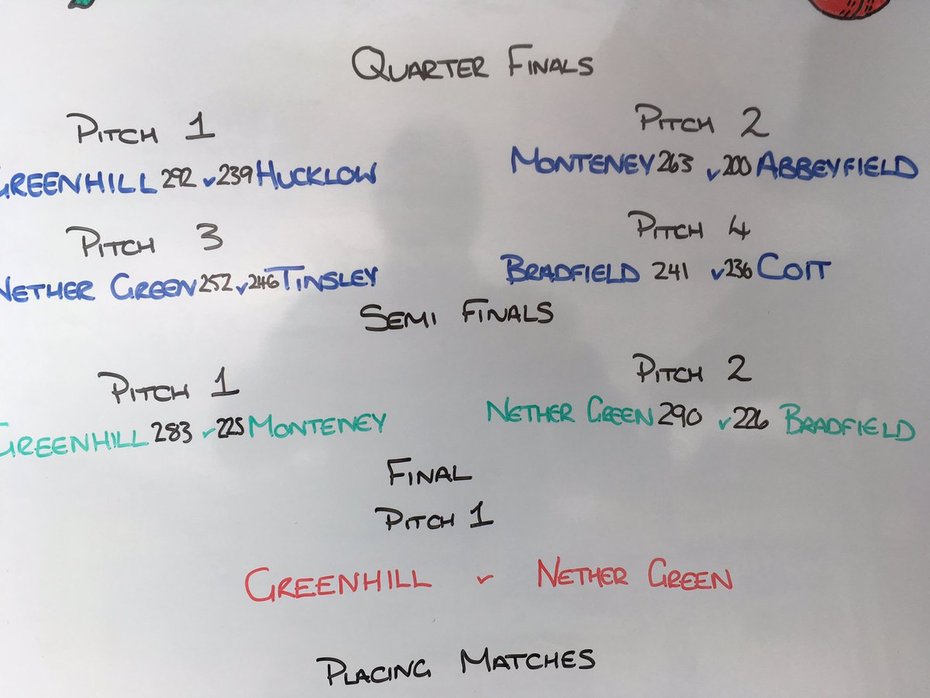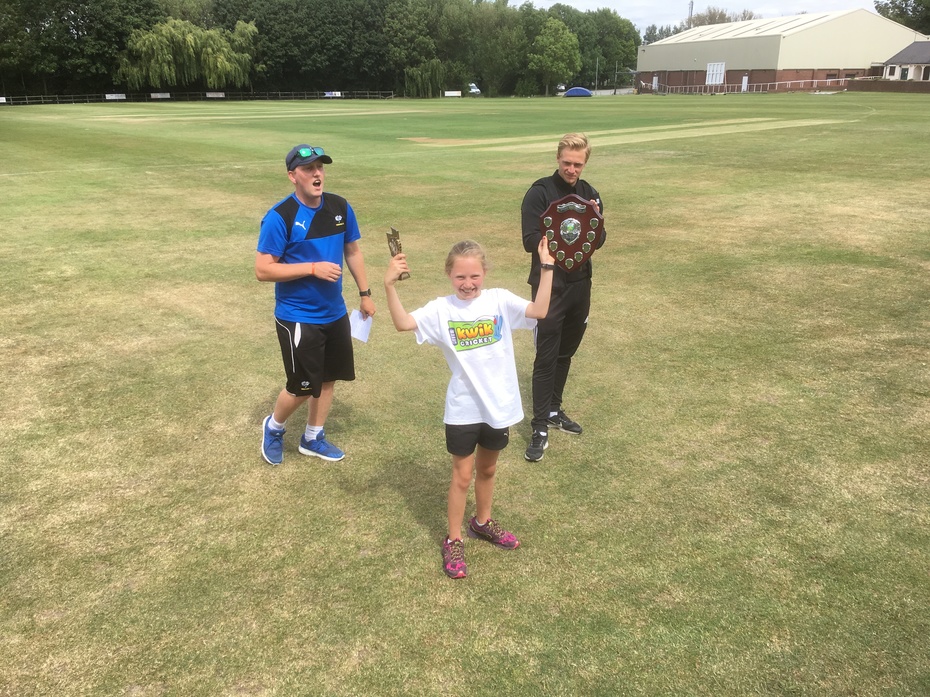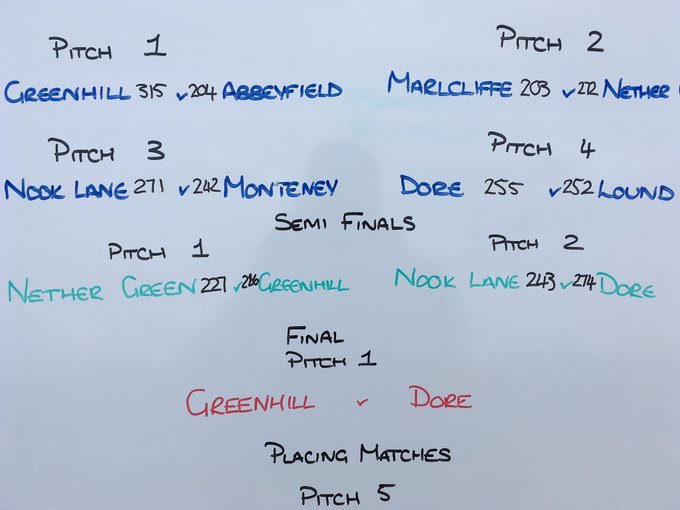 Imogen Walker - City Champion at Race Walking June 2017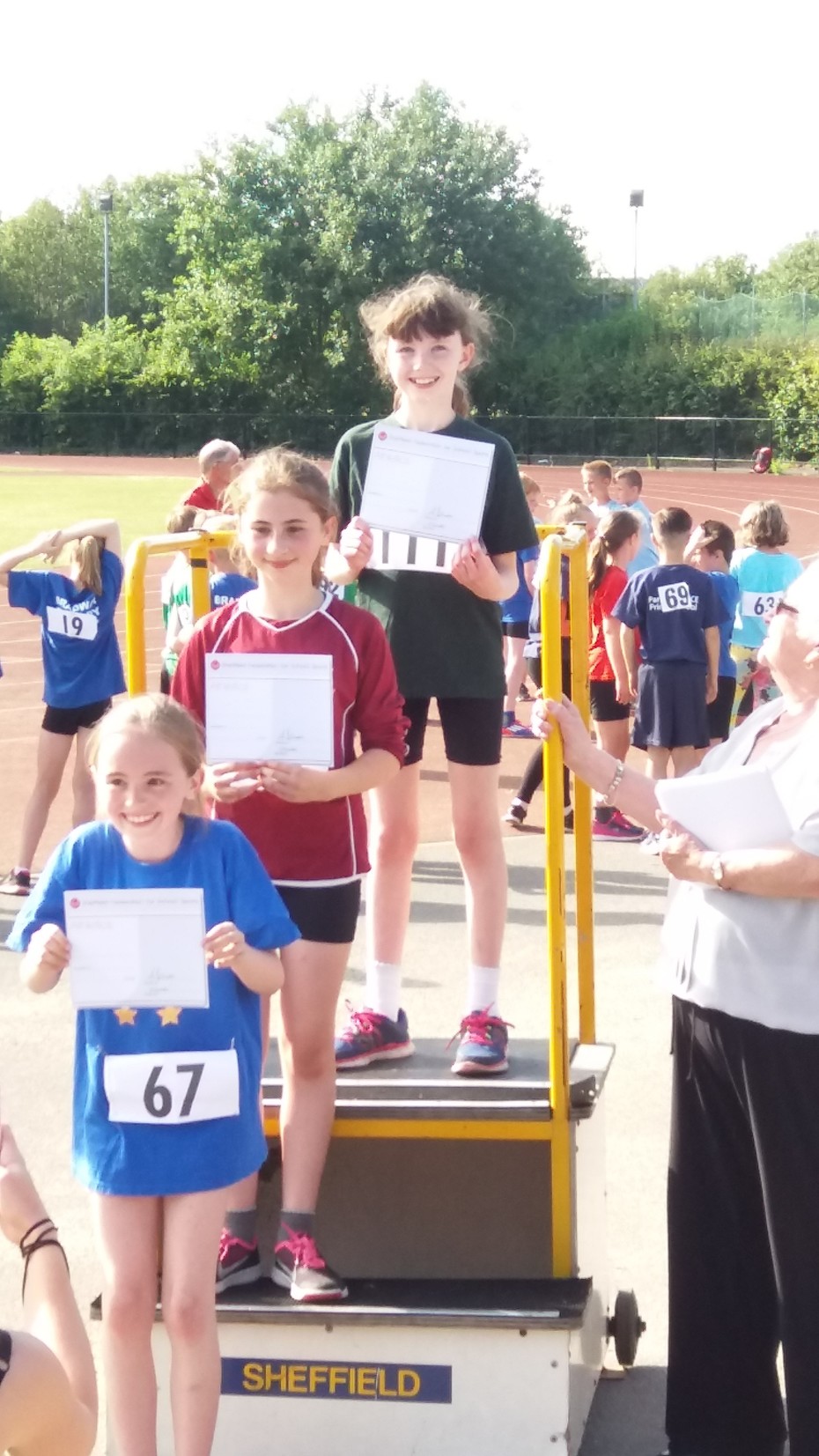 Another great week of sport at Greenhill.
Our Y5 boys cricket team were invited to the annual Westbourne School cricket festival at Sheffield Collegiate CC.
The boys played some great cricket to win the tournament, playing and winning all their 3 games.
Special mention to James Wilson who was named player of the tournament.
On Thursday evening our Y5 and Y6 athletes competed in the Federation for School Sports Athletics Finals and came a very creditable 5th place in the city to go with our 2nd place in the winter indoor athletics back in January.
The team supported each other superbly and again a special mention goes to Imogen Walker who was crowned City Champion in the Y5 girls race walk.
Thanks to all our wonderful parents and grandparents who transported and supported the children this week. Your support is fantastic!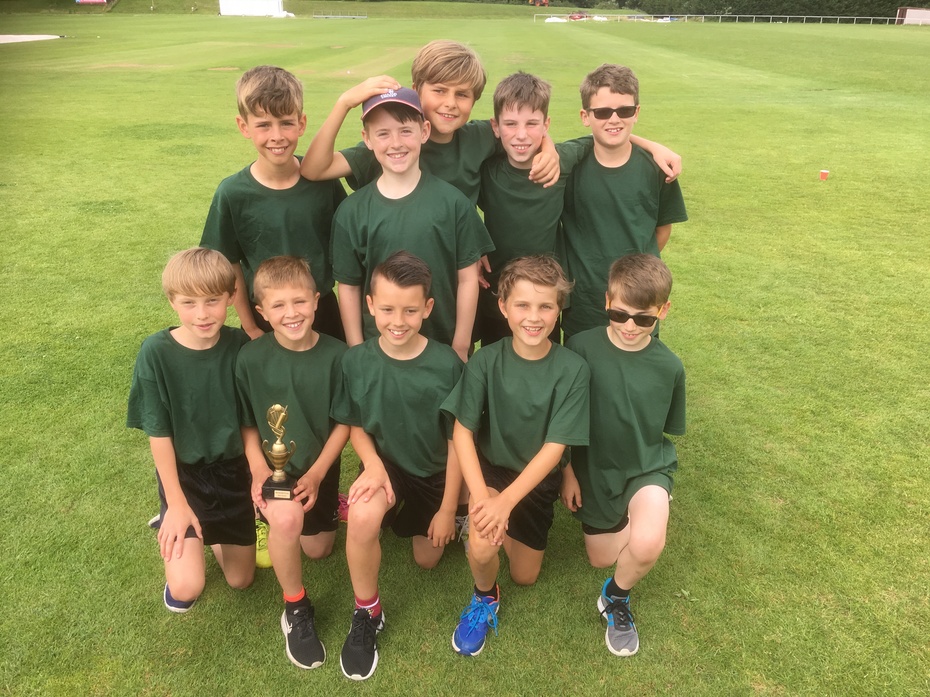 On Wednesday 29 of our children attended the annual Norton Woodseats cricket festival in Graves Park.
Our 3 teams played a total of 9 games and managed to win them all to be overall winners of the competition on a glorious summer day.
Good luck to our boys and girls teams who now go forward to the city finals later in the month.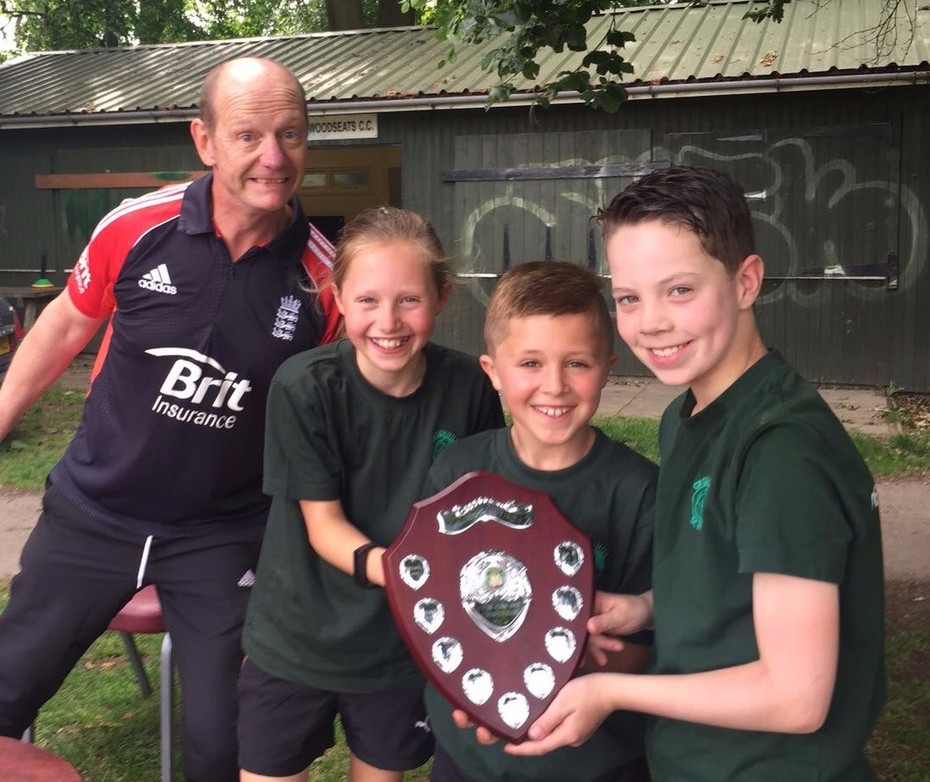 Our wonderful Y3/4 Cricket team played superbly at Hollinsend Cricket Club on Wednesday 7th June.
The team won the Sheffield Drax Cup qualifying tournament and go on to represent Sheffield in the South Yorkshire School games on 5th July.
All the team contributed and it was a great effort to win 4 games to get to the final. The children worked as a team in the final against Anns Grove School, scoring 307 runs batting first. They then bowled and fielded sensibly to restrict Anns Grove to 197.
Well done to all.
Well done to our wonderful tennis teams who competed in the Forge Partnership tournament on Tuesday 2nd May at Hallamshire Tennis Club.
Both teams won all their matches and have qualified for the City Finals on 25th May.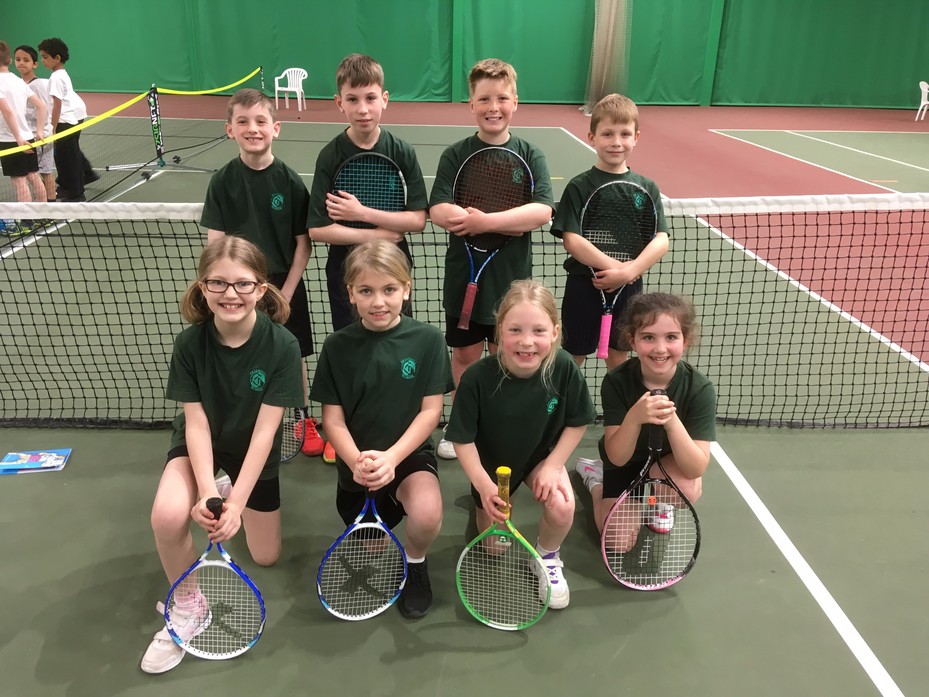 FROGS successfully hosted our annual Easter Bonnet and Egg competition. There were many entries all of which were fabulous. The Governors had a tough job deciding the winners.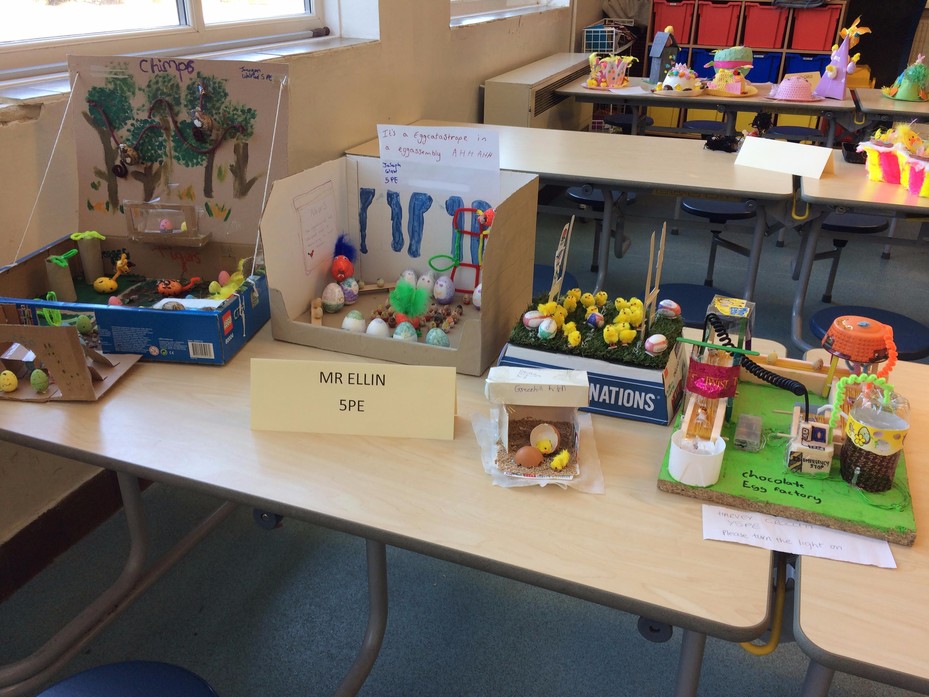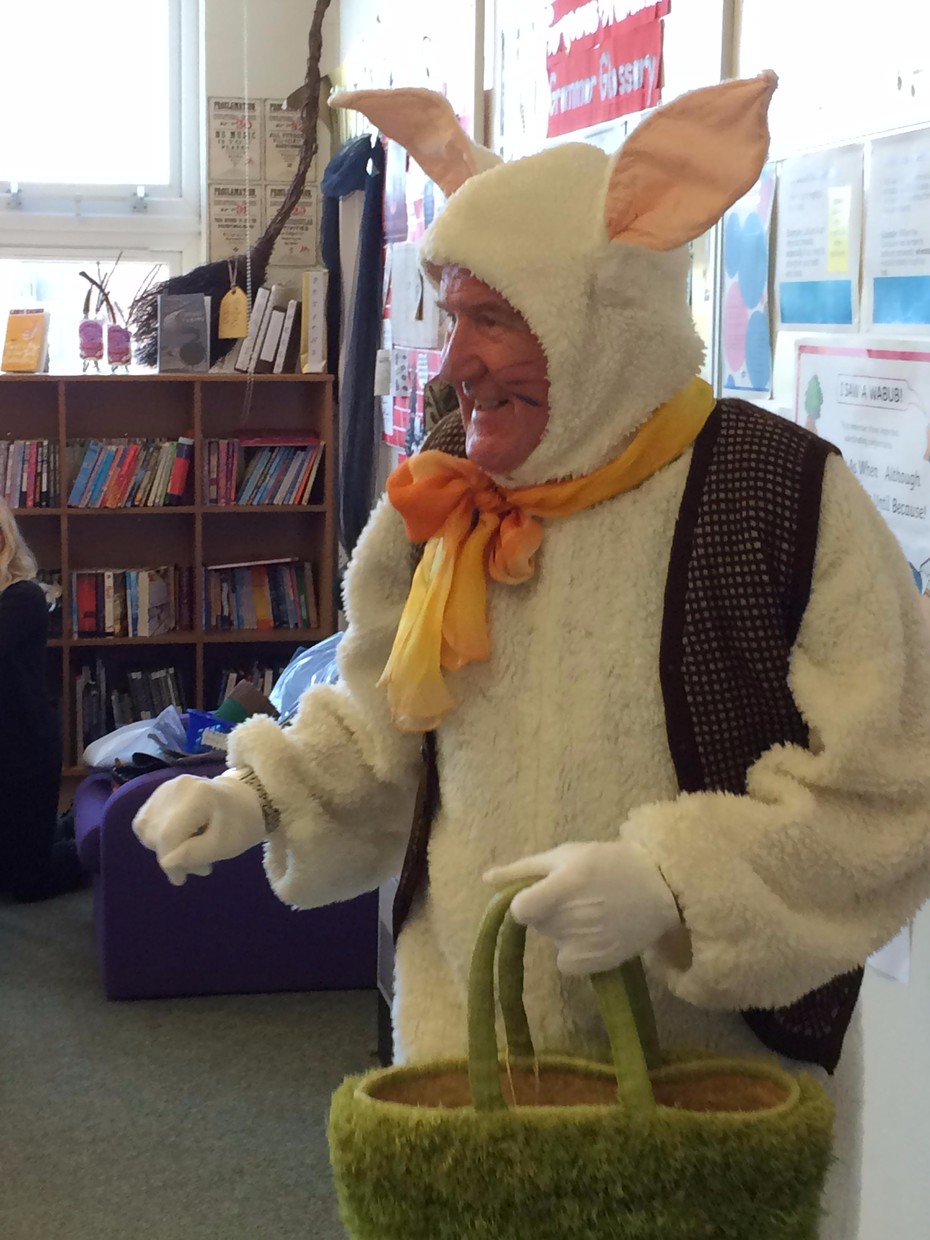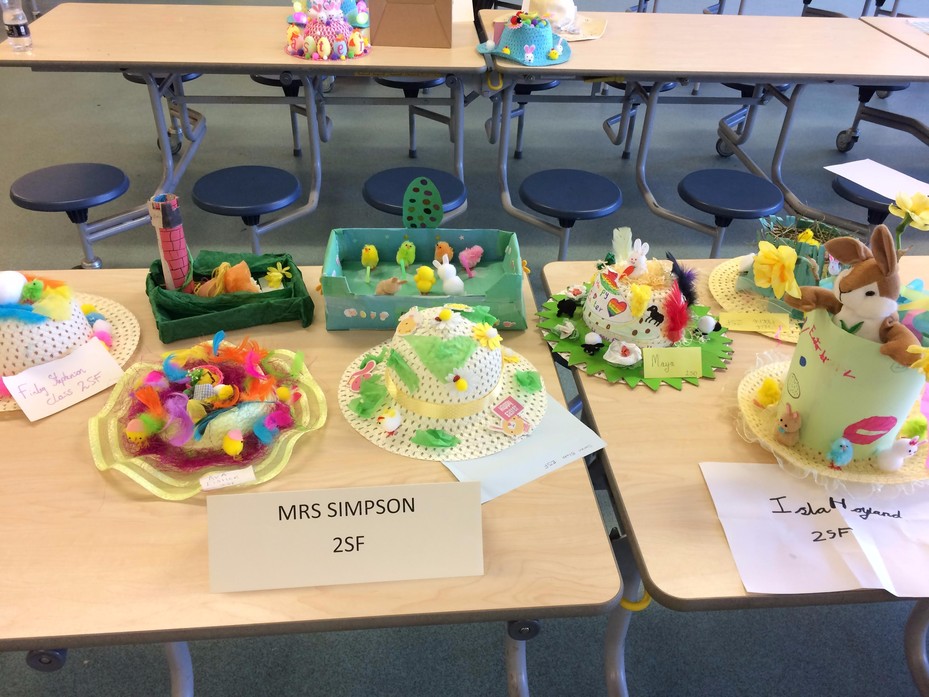 Some of our children attended the Children's University Gold Award ceremony at Sheffield Hallam University on Wednesday 15th March.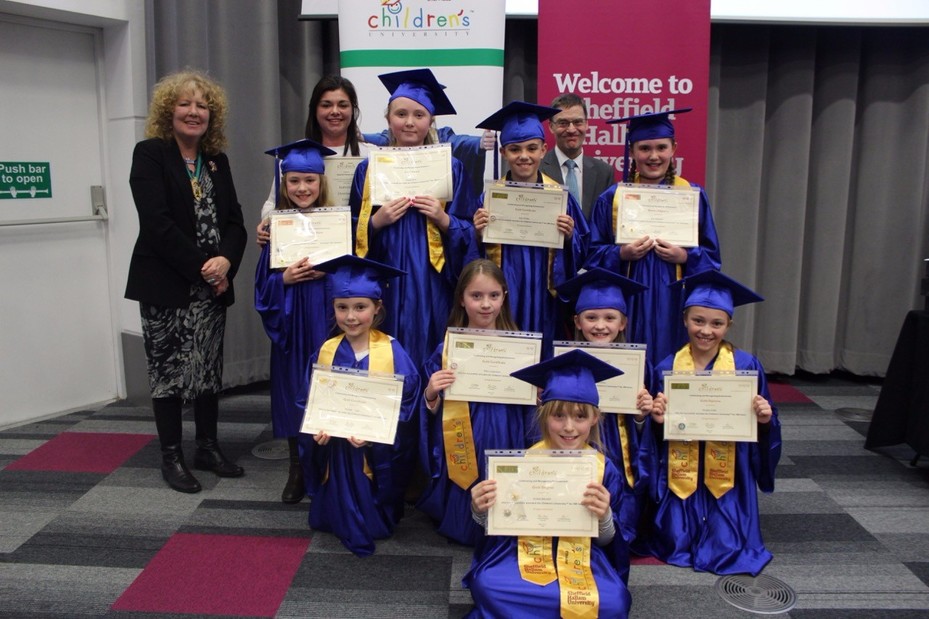 We have had another fantastic week(w/c 13th Mar) of competitive sport.
Our wonderful Sportshall Athletics team competed in the South Yorkshire School games at a packed English Institute of Sport on Thursday and were magnificent.
They finished 3rd in South Yorkshire and were very pleased to come back to school with a bronze medal.
Also at the EIS earlier in the week we had some Y2, Y3 and Y4 girls competing in a Futsal competition.
For most of the girls it was their first time representing the school and they were superb, winning 4 games and drawing 1 to win the tournament.
As always it has been a pleasure to be with such well-behaved and motivated children this week - well done to all!
Well done to all our boys and girls who played football for the school this week(w/c 6th Mar) in some very muddy conditions.
We had 7 games against Westbourne and Bradway schools and 33 children were involved, all of who represented the school incredibly well.
It has been a busy week(w/e 3rd Feb) of sport - lots of children have been out taking part in events and all have been a pleasure to be with.
Our girls football teams played 2 games against our friends from Lowedges - the A team won the SFSS league game 4-0 and the B team lost 2-0 in a friendly.
Our Y5/6 boys teams played at St Thomas of Canterbury in the SFSS league - the A team won 2-0 and in a fantastic game the B team lost 1-0 in the final minute.
Our badminton teams competed in the annual SFSS tournament at Abbeydale. All the children tried very hard and our girls team were rewarded by finishing runners up.
We also had 3 gymnastics teams competing at the EIS.
Our Y3/4 team came 6th from an entry of 31. Our 2 Y5/6 teams came 9th and 17th from entries of 29 and 21 respectively.
All in all 54 children have been out representing the school this week and as ever we are very proud of them all.
Well done to our South Yorkshire Champion girls football team who beat Bradway 3-0 in a league game on a very cold day on Thursday.
Miss De Carlo's class had a fun morning on Tuesday competing at the EIS in a mini Olympics competition.
All the children participated in a number of throwing, running and jumping events and were a credit to the school.
Our super Y6 football team made it all the way through to a cup final this week before becoming the latest in a long list of teams to suffer the agony of losing the dreaded penalty shoot out!
The boys were wonderful in winning all 5 games without conceding a goal to get to the final and the prize for the winners was to play on the pitch at Bramall Lane before a SUFC home game. Unfortunately they just couldn't score in the final which finished 0-0. With a big day out at stake it took real courage to take a penalty and we were immensely proud of everybody.
For some unfathomable reason Mr Unwin didn't look quite as disappointed as the boys to not have made it to Bramall Lane for the next stage!
Our wonderful Sports Hall Athletics team came runners up in the City Finals at the Institute of Sport on Tuesday 10th January.
Every member of the team gave their all and on a day when the top 2 teams in the City were to qualify for the South Yorkshire School Games to represent Sheffield we managed to beat the 3rd placed school by just 1 point!
Special mentions for Eve who dropped the baton but didn't give up and along with the rest of the relay team made a place up - giving us that crucial point.
Also to Kel who won the individual 1 lap sprint to become a City Champion and was invited to join an athletics club by a talent scout.
Superb effort - we are very proud of everyone.