FROGS (Friends of Greenhill School)
FROGS are a group of parent and community volunteers who work with the school to organise events and fundraisers for the children and community of Greenhill to participate in and enjoy, whilst raising funds to improve the whole school experience for all children.
In essence FROGS is the schools' Parents Association, but in reality they are so much more. The Committee and all the volunteers who assist them give their time to organise traditional school discos and Christmas Fayres, but they also organise a huge Summer Fayre and Car Boot Sales for the whole community. Find out more here.
FROGS forge and maintain links with lots of local and regional businesses who support them in their mission to raise funds for the benefit of the children of Greenhill.
FROGS a registered charity and regulated by the Charity Commission. Registered Charity no. 1044824
The FROGS Committee
Joint Chairs - Lucy Evans and Marie Jones
Vice Chair - Lisa Pugh
Joint Secretaries - Laura Cain and Helen Ratcliffe
Treasurer - Harriett Brown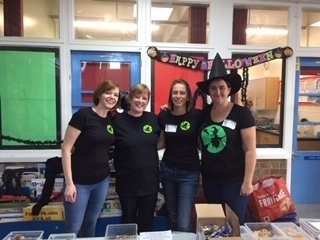 FROGS need you!
We are always on the look out for friends to help out at events, so if you would like to be on our mailing list with updates on events and ways to help just email FROGS at
Mothers Day Fundraiser 2021!
Fundraising Aims - 2019-20
The fundraising have been updated for 2020-21 and this will be published shortly.