Latest News
Y5 Cricket Festival
Greenhill,Abbey Lane,Norton Free,Woodseats,Bradway
The boys won all 4 games, girls won all 4 games also, the mixed team who won 3 and lost 1 game.
All the children had a great time.
We were the overall winners and the photos show how much fun all the children had.
Star Players:
Boys - Oscar
Girls - Grace
Mixed - Charlotte & Brody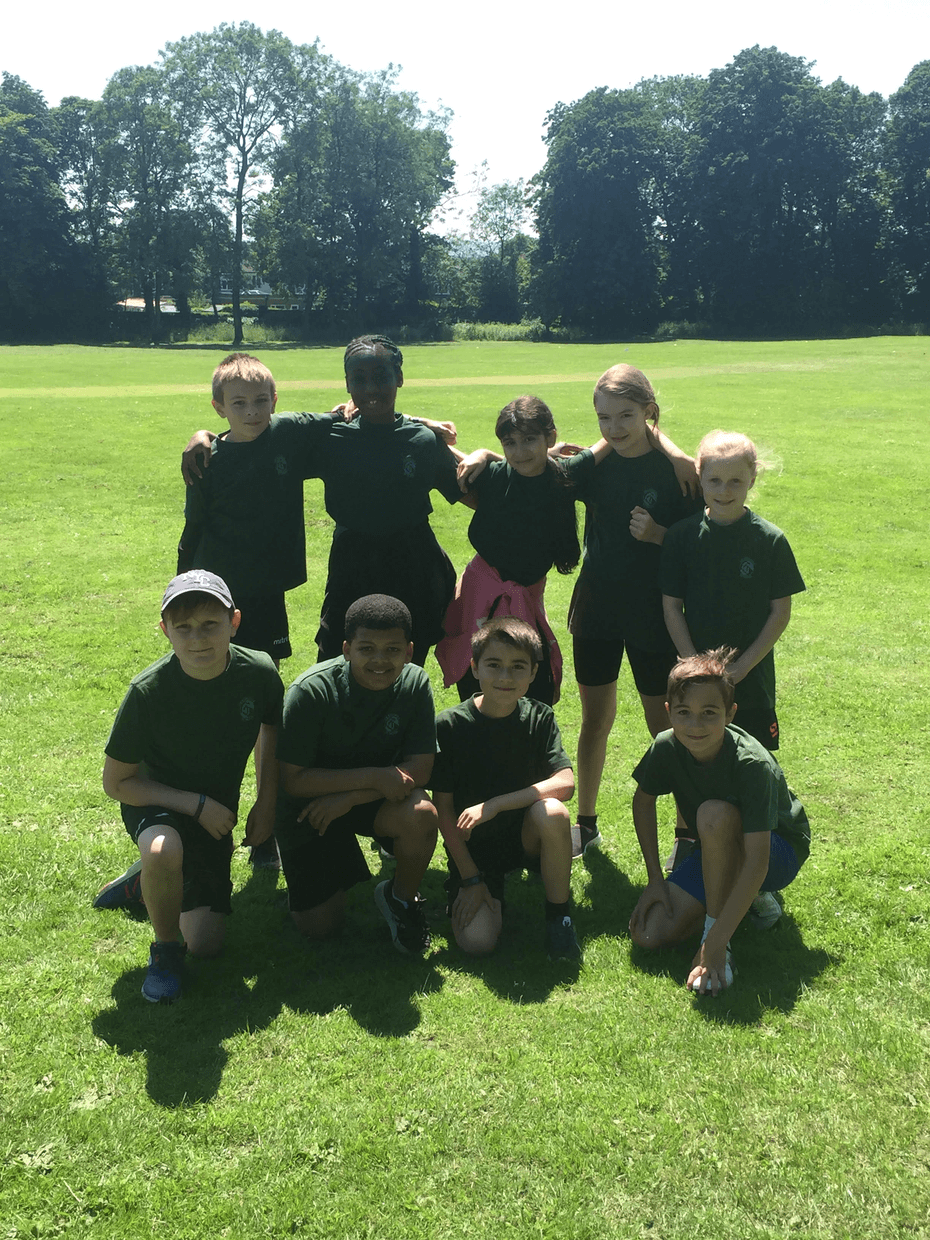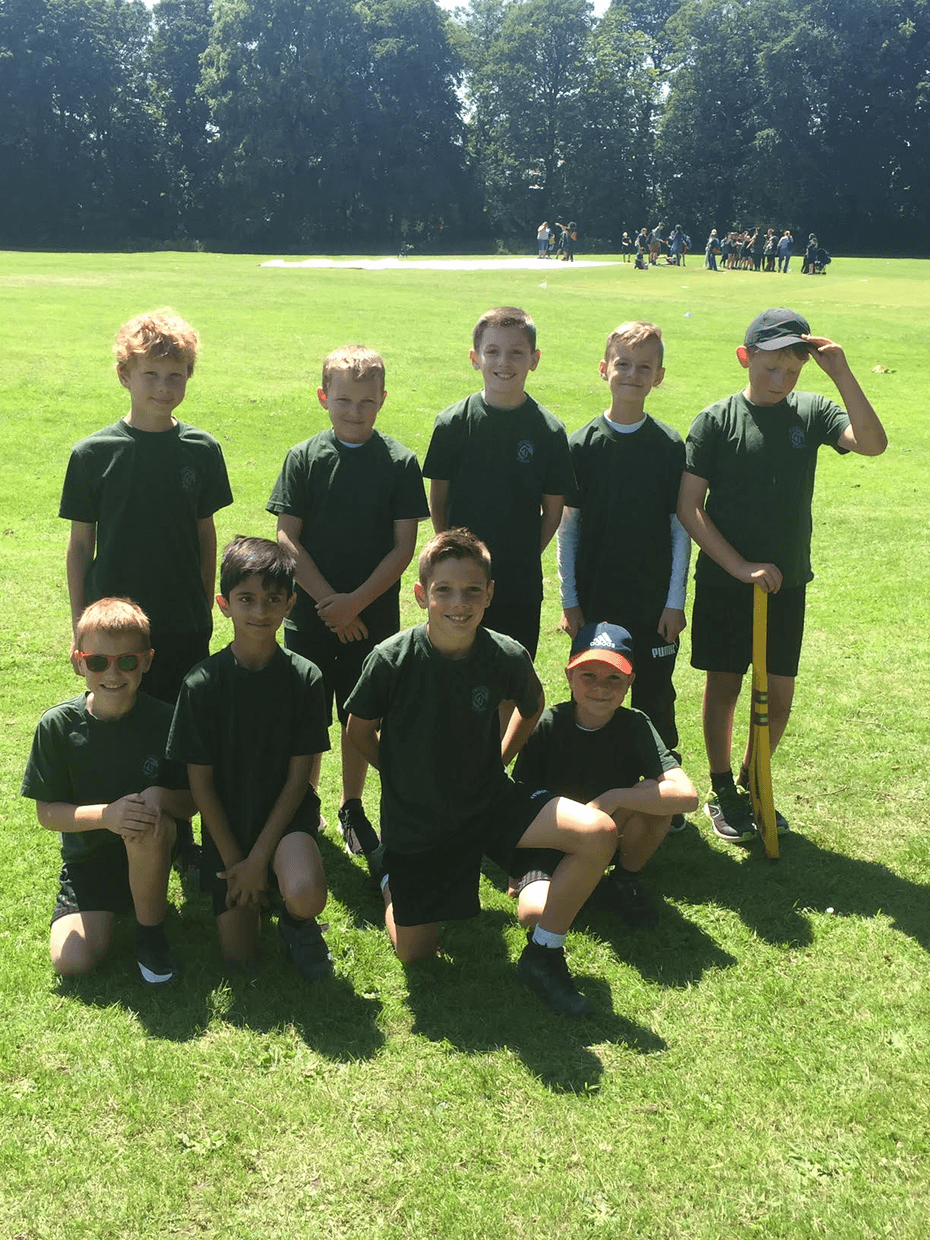 Our children loved the Olaf Falafel assemblies today.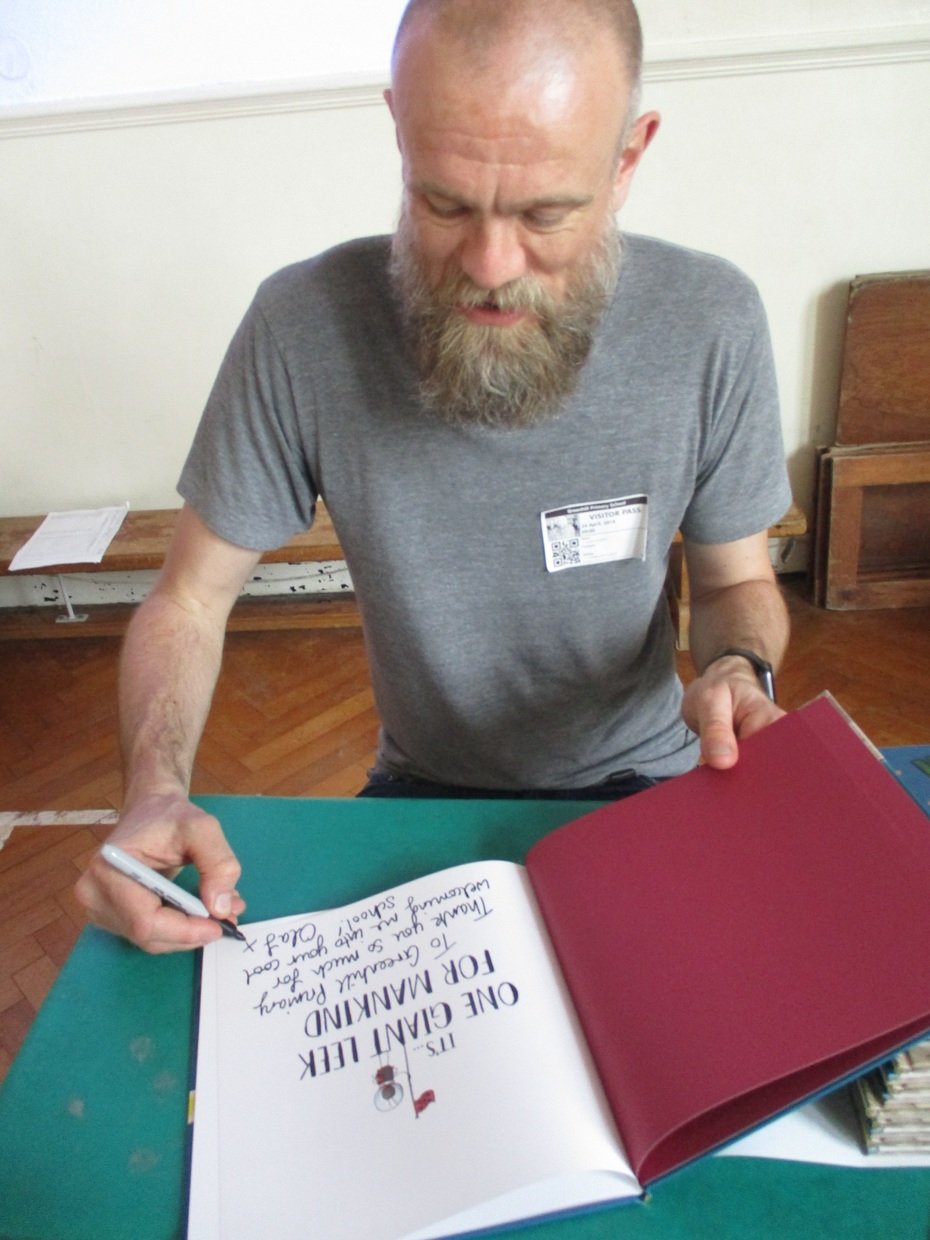 What wonderful surprise! Thank you to Theresa Tomlinson for autographing a copy of Meet Me By The Steelmen for our Greenhill learners.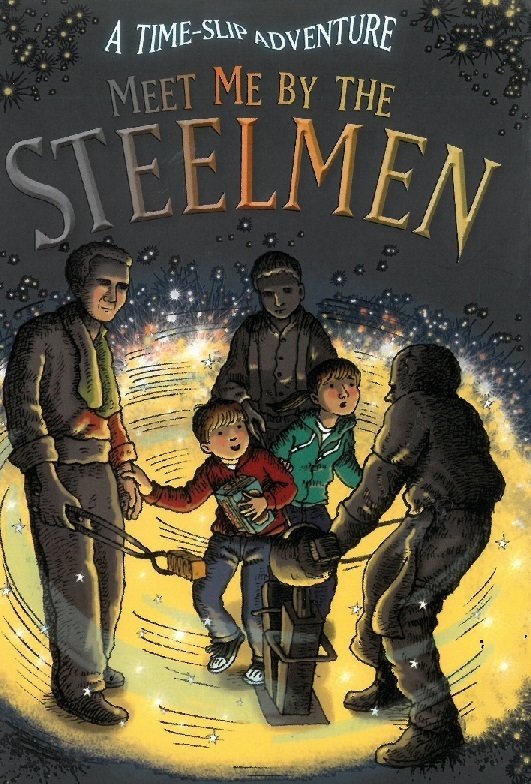 To read about the Hallam FM Cash for Kids Challenge in the Sheffield Star, please click here.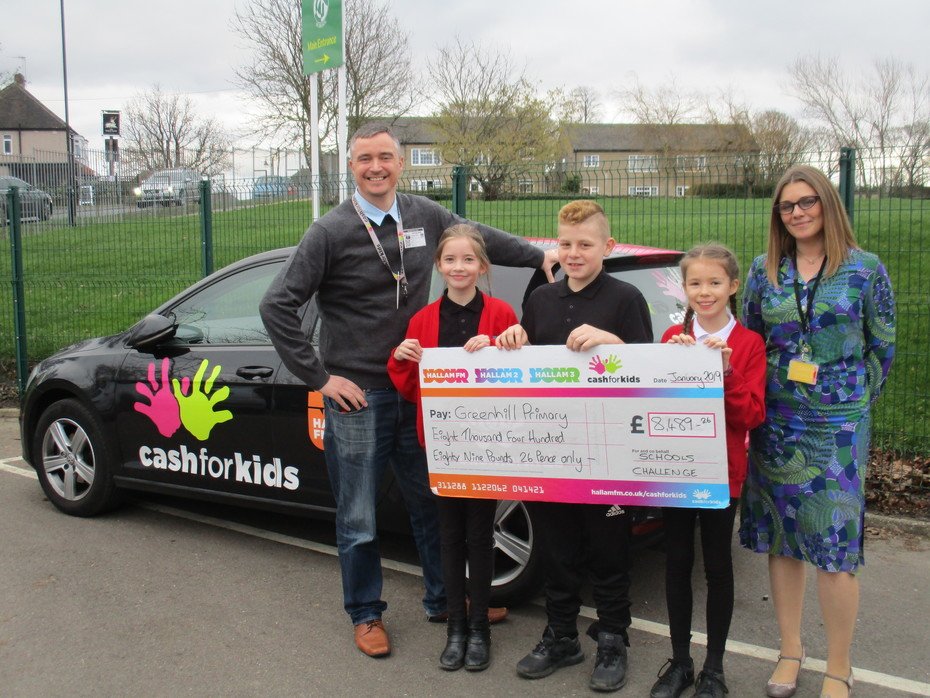 We have had 4 teams out competing for the school this week.
On Friday 1st February our Gymnasts had an enjoyable morning at Ponds Forge in the annual City Gymnastics Competition.

On Wednesday 6th February both our Y6 boys and girls Football teams were in the Futsal City Finals. The girls found it a tough tournament but competed very well and our boys' team played superbly to become City Champions for the 2nd year running.
On Thursday 7th February we took a different Y5/6 football team to the annual Forge Futsal tournament and they were superb in winning the event.
Special mention to Zack who scored 2 great goals.

A great week for 34 Children who all represented the school with determination and pride. We are very proud of them, well done!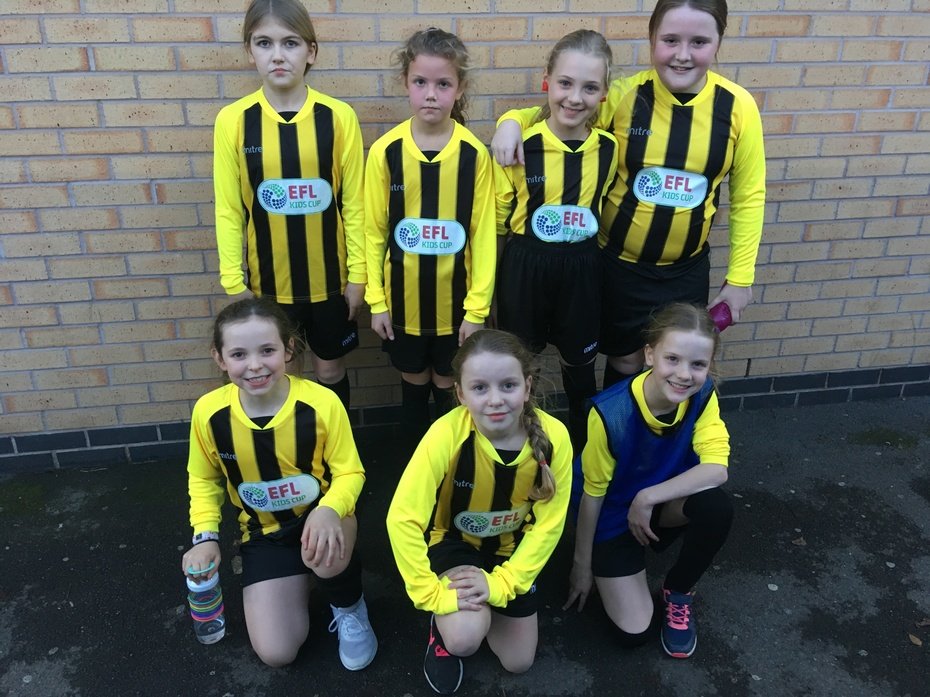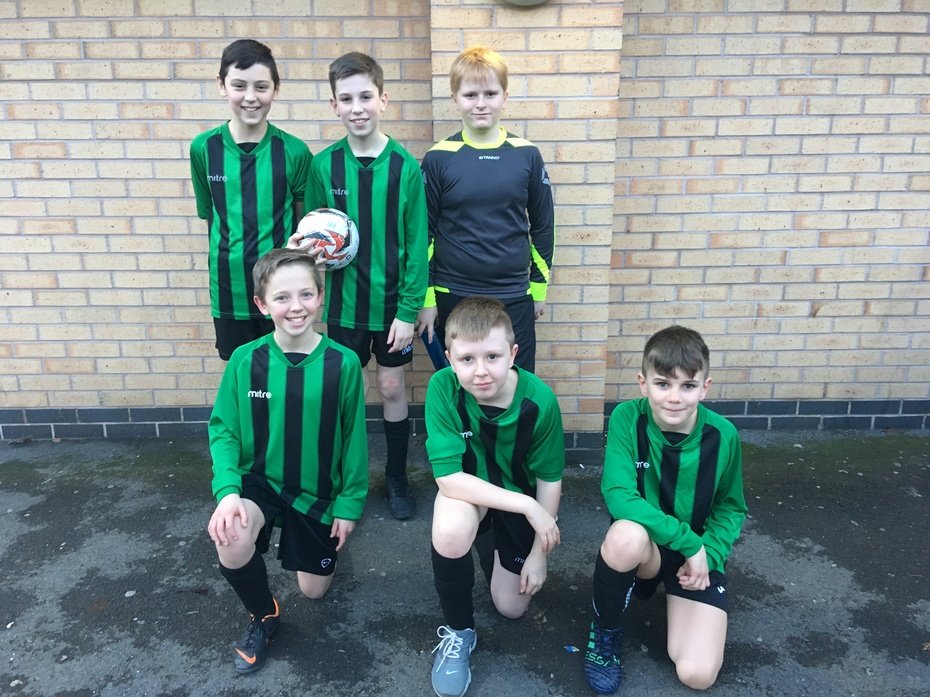 On Wednesday 16th January we took a team of Y4 boys to the annual South Yorkshire football finals in Barnsley. The boys competed against 7 other schools from all over South Yorkshire and played some fantastic football to come 2nd in the event.
The day was wonderfully supported by our parents and everyone had a memorable time. Special mention to Charlie who had never played a game of football before! He played magnificently in the net and must now find a Sunday league team to play for!
Well done to all.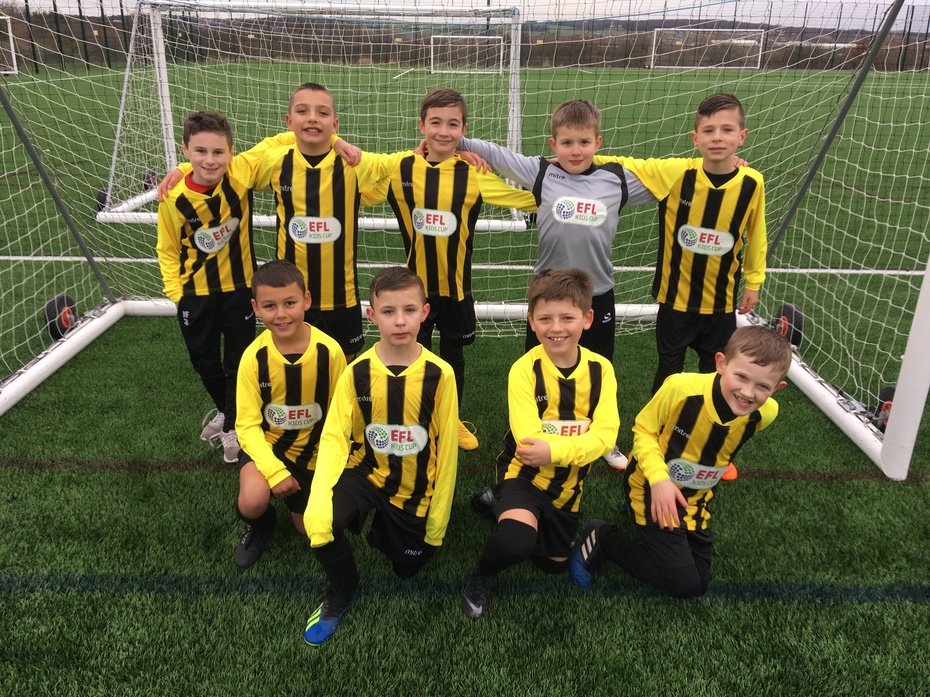 We are very pleased and proud to announce that Greenhill Primary came 2nd out of 18 schools which took part in Hallam FM Cash for Kids School Challenge last half term! 2nd place earned us an additional £1000 on top of the funds we raised, which made out final total £8489.26!!!
We would like to thank everyone who helped us reach this incredible total!
We had a lovely celebration assembly to say thank you to Sarah Munday (Vice Chair) and Laura Gowan's (Tresurer) for their roles within FROGS.
Sarah and Laura have now stepped down from these roles but will still play an active part within the FROGs committee.
Many thanks!!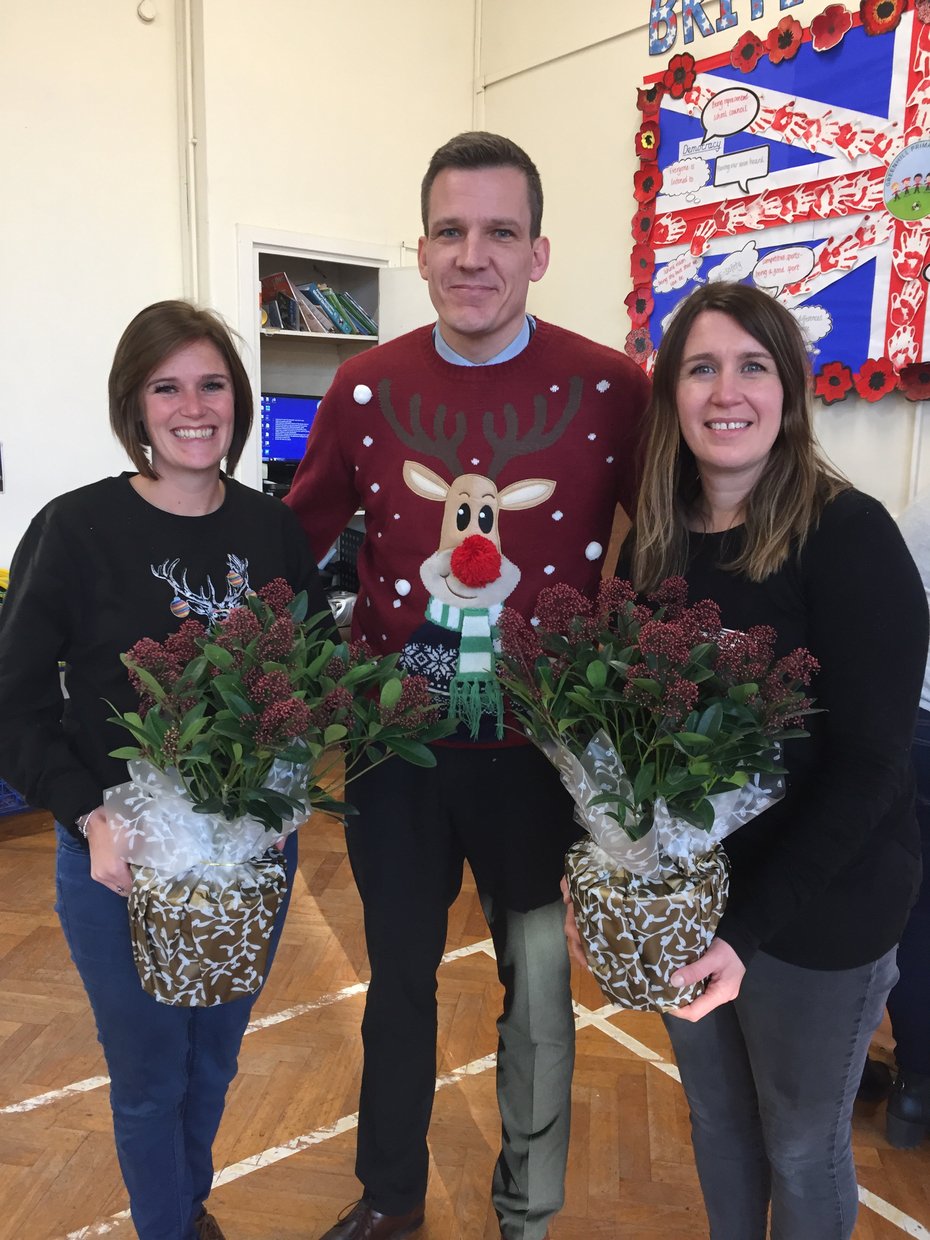 It has been a busy end of term for our sporting teams.
Our Y5/6 athletics team came 3rd in the Forge Partnership sports hall athletics finals.
Last year our Y5/6 boys football team managed to make it all the way to the Wembley in the EFL Kids Cup competition.
This year our team played superbly at SWFC to win the Sheffield round of the tournament and now go on to represent SWFC in the North Of England Finals in the new year.
The boys won 3 group games and a nail biting semi final on penalties. In the final they played against a really good team from Parson Cross School. 2 goals from Max secured a 2-0 win and the team are one step nearer Wembley!
Well done to everybody who represented the school these last 2 weeks and a special thanks to Mrs Poole who stepped in at very short notice to help with the football.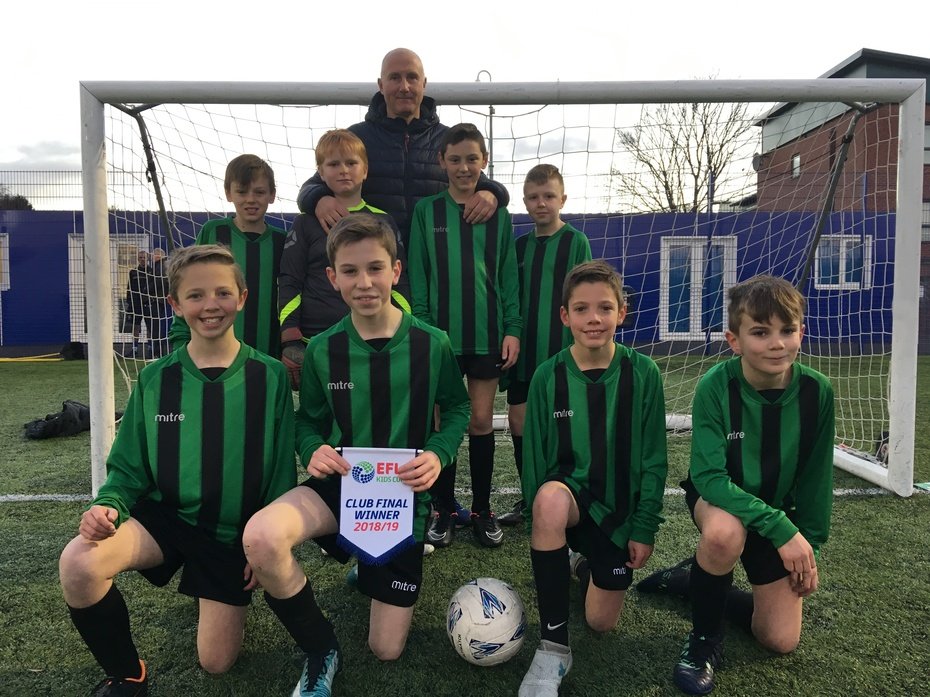 On Tuesday 14th October, we took 20 of our wonderful Y2 children to compete in a sports hall athletics competition at the English Institute of Sport.
The children were all very excited to represent Greenhill and competed brilliantly all morning.
When the results were read out and the children realised they had won the competition their excitement was a joy to see!
A wonderful morning supported brilliantly by parents and grandparents - thanks to all involved.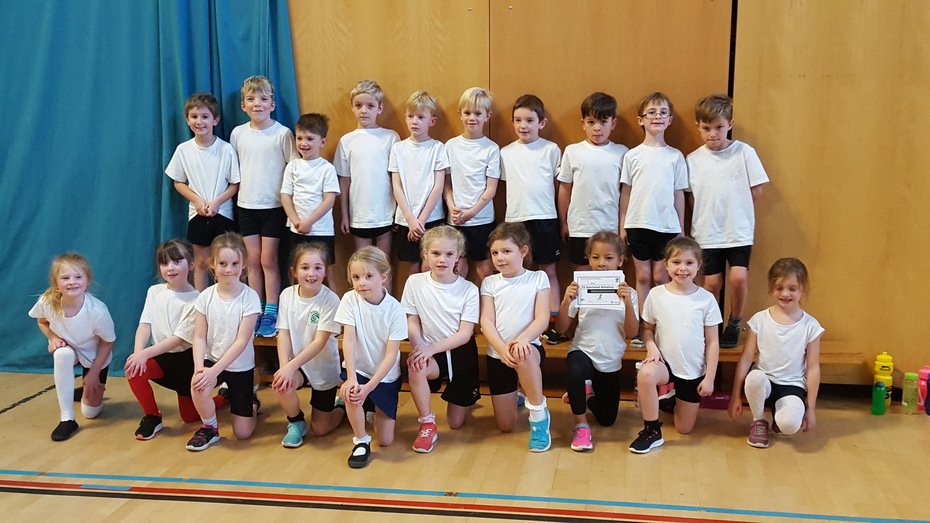 Having progressed to the City Finals of the English Schools Tournament, our girls football team competed superbly to come a very creditable third overall.
Our girls team have been in the top 3 in the city in this tournament for the last 3 years.
Well done to all.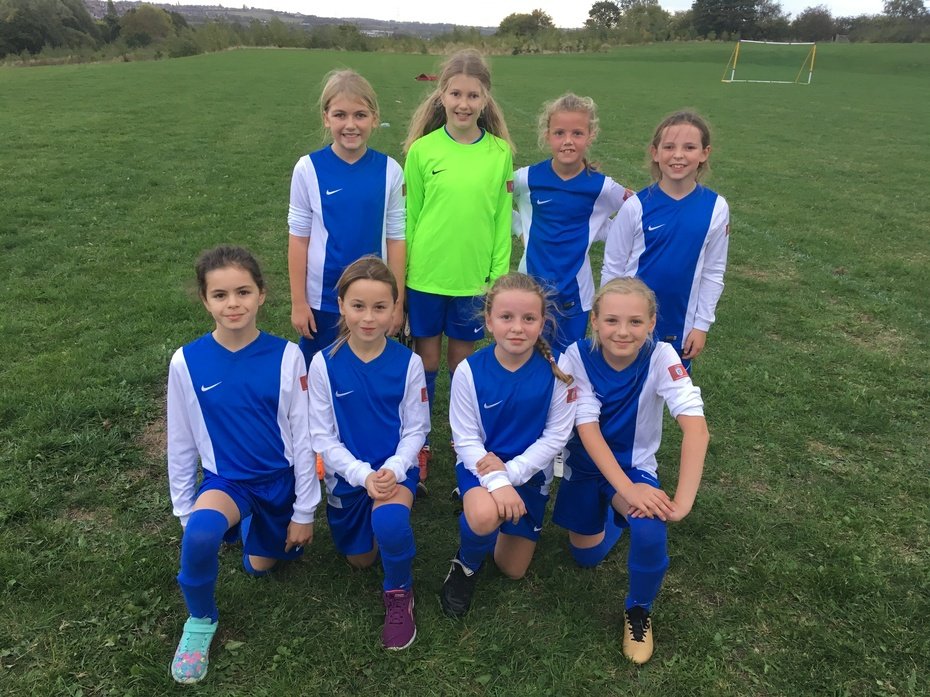 Our girls football team were magnificent on Thursday 11th October in the first round of the English Schools tournament.
They played 4 games - winning 3 and drawing 1 to win the competition and progress to the Sheffield Finals.
All the team contributed and supported each other brilliantly - well done girls!
Our Y6 boys football team were runners up in the ESFA
competition at Lowedges on Monday - well done to all who took part.
For the fourth year running Greenhill School have been awarded the prestigious Gold Standard Sainsbury's School Games Award. This award recognises the school's commitment to providing competitive sporting opportunities for the children of Greenhill.
Thanks to Mr. Unwin for all the hard work and time he puts into helping school achieve this.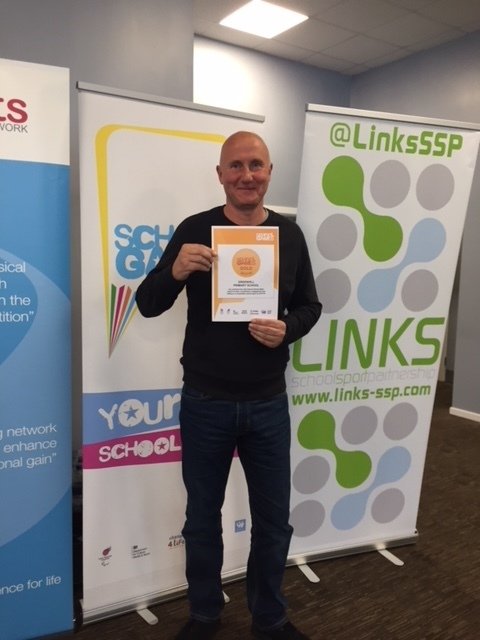 In our final assembly of this current school year Mrs Coates presented flowers to Kelly Fox and Melanie Simpson, former Chair and Vice-Chair of FROGS. She thanked them for all their hard work and dedication to fundraising for our school.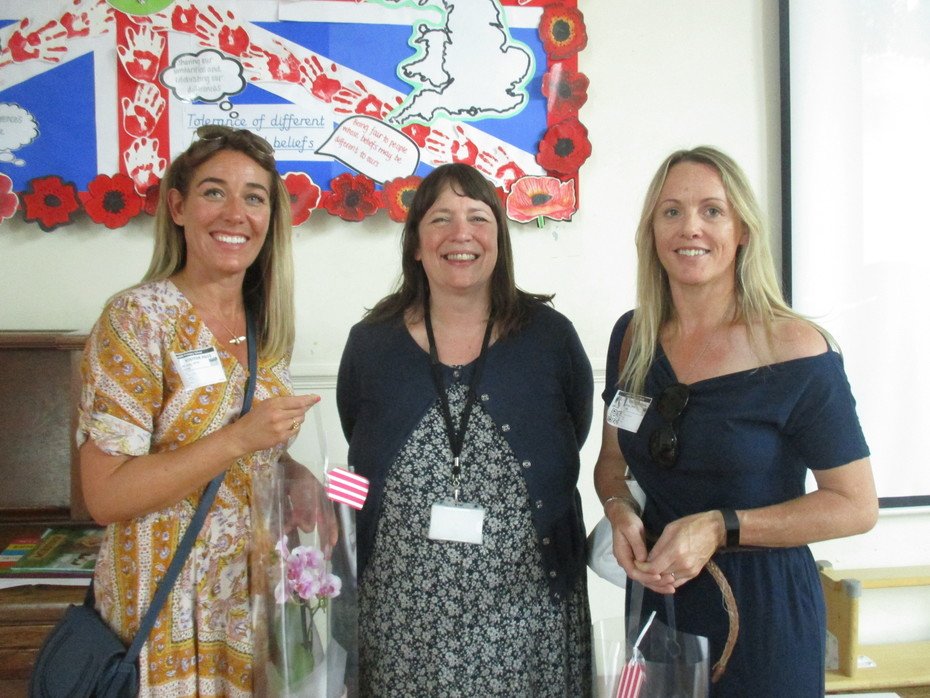 It is safe to say our summer sports teams have had an unforgettable week!
On Monday 9th July our Y6 girls cricket team made the trip up to Leeds to represent Sheffield as City Champions in the Yorkshire Finals.
The girls played amazingly well to win their group of 4 and progress to the semi final.
Sensible cricket saw them win this game and they played magnificently in the final to become Yorkshire Champions for the third year in a row.
Stopping on the way home for chips has become a Greenhill tradition for the girls cricket team....duly observed and enjoyed!
Tuesday saw the annual Level 3 competition for summer sport - the South Yorkshire School Games Finals at Abbeydale Sports Club.
Both our Y4 tennis and cricket teams had qualified for the finals and as ever represented both Sheffield and our school with determination and skill.
Our super tennis team came 2nd and our cricketers won all 6 games to be South Yorkshire Champions.
This meant a bit of a scramble for the cricketers as the Yorkshire Finals were to be held at Headingley the day after. As always our super parents rallied around to support the children in their sporting opportunities and we set off for the famous cricket ground on a glorious Wednesday morning.
The team won an absolutely nail biting semi final and found themselves in a Yorkshire Final from an entry of over 600 schools!
The way the children supported each other in the final and worked as a team was quite humbling to witness and they thoroughly deserved their victory......Greenhill's 2nd Yorkshire title in 3 days!
At the end there were a few mums in the crowd in tears - and Mr Unwin's hay fever had also made his eyes a little moist!
A truly magnificent occasion and memory for all involved.
To finish a busy week our Y5 boys went up to Leeds on Thursday to represent Sheffield in the Yorkshire Finals as our Y6 team, who had won the City Final were up at Meadowhead for their transition day. The boys played 5 games, winning 3 against the best teams in the county (and also a year older) to finish 3rd.
Our children have been simply magnificent this week and we are so proud of all of them. Good luck to the Y6s next year at Meadowhead - they are very lucky to have you.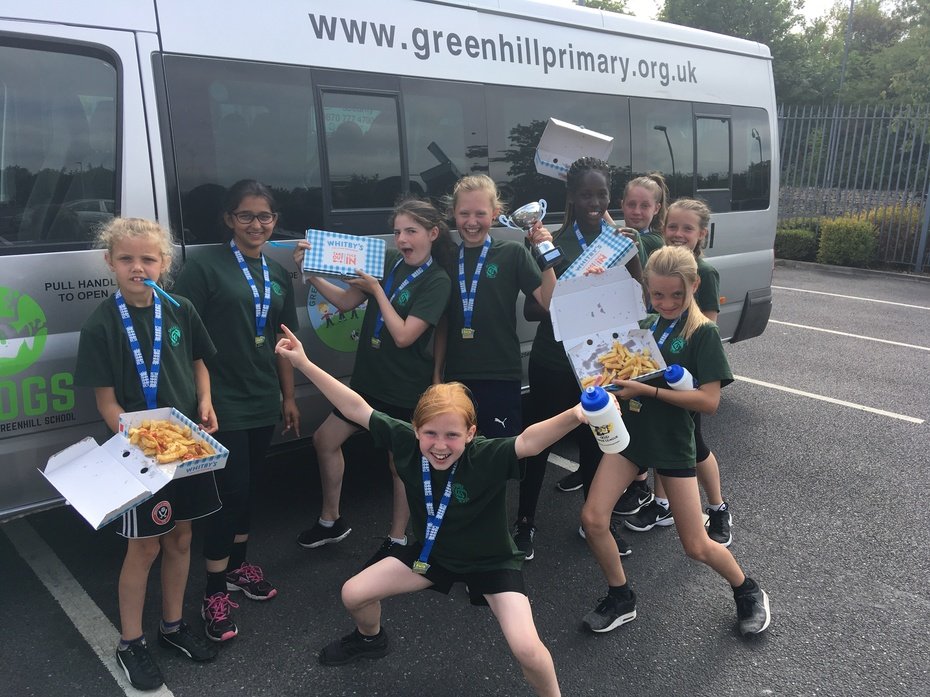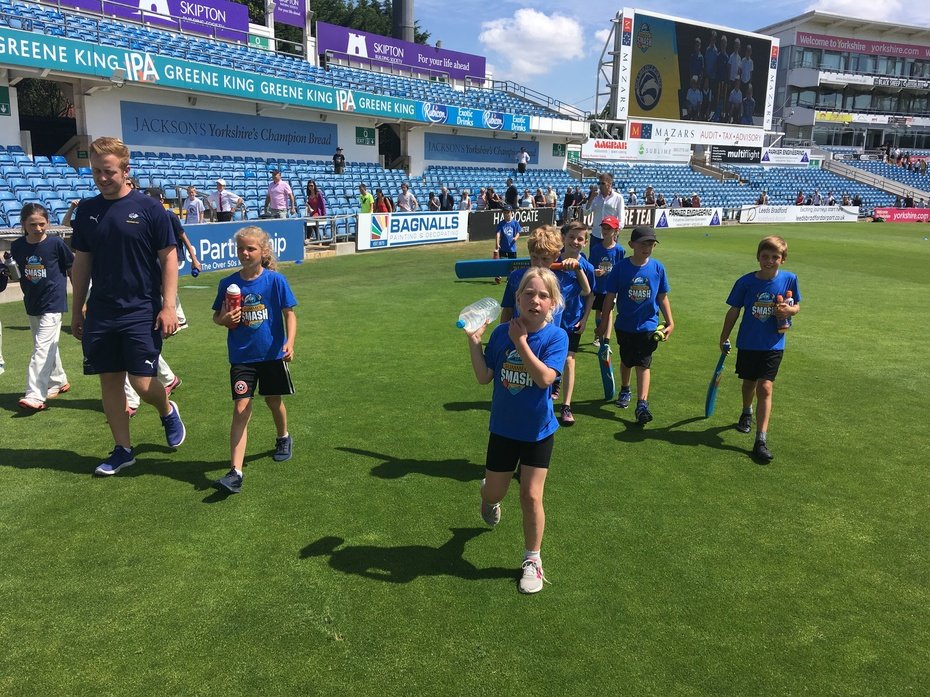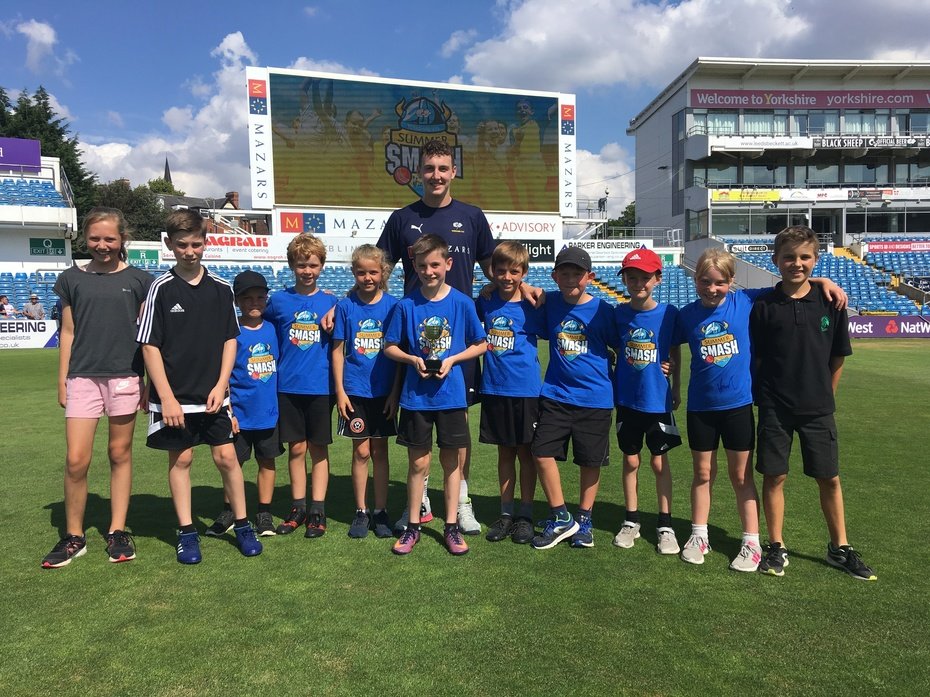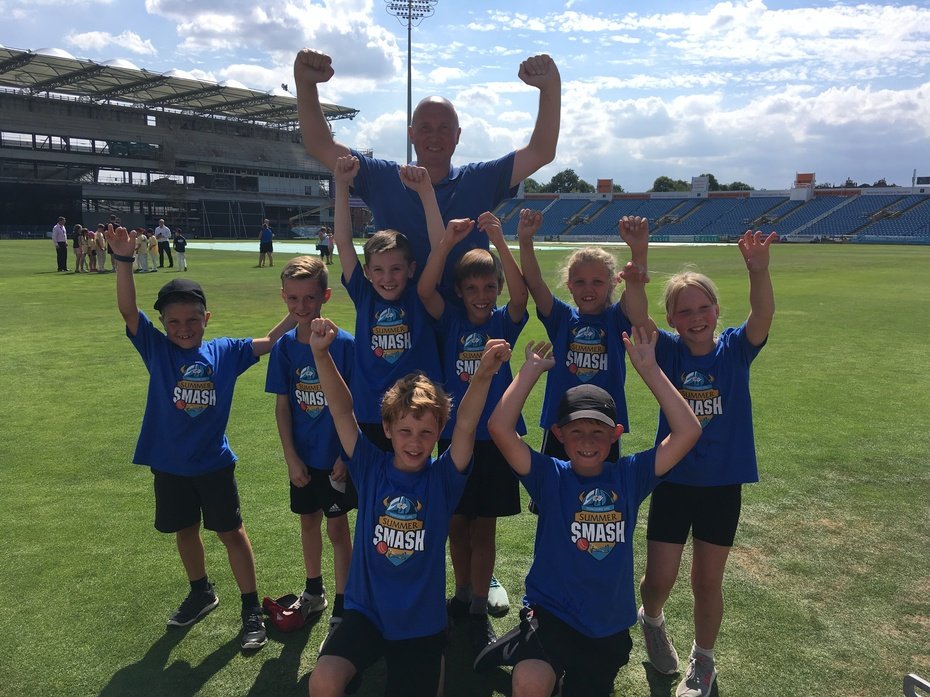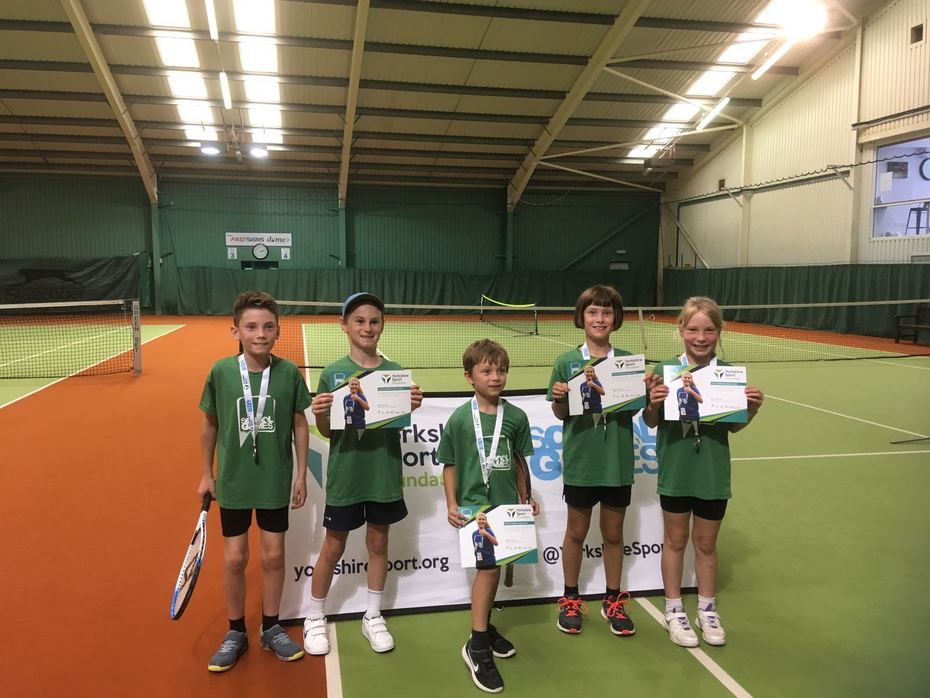 The school choir performing at the summer fayre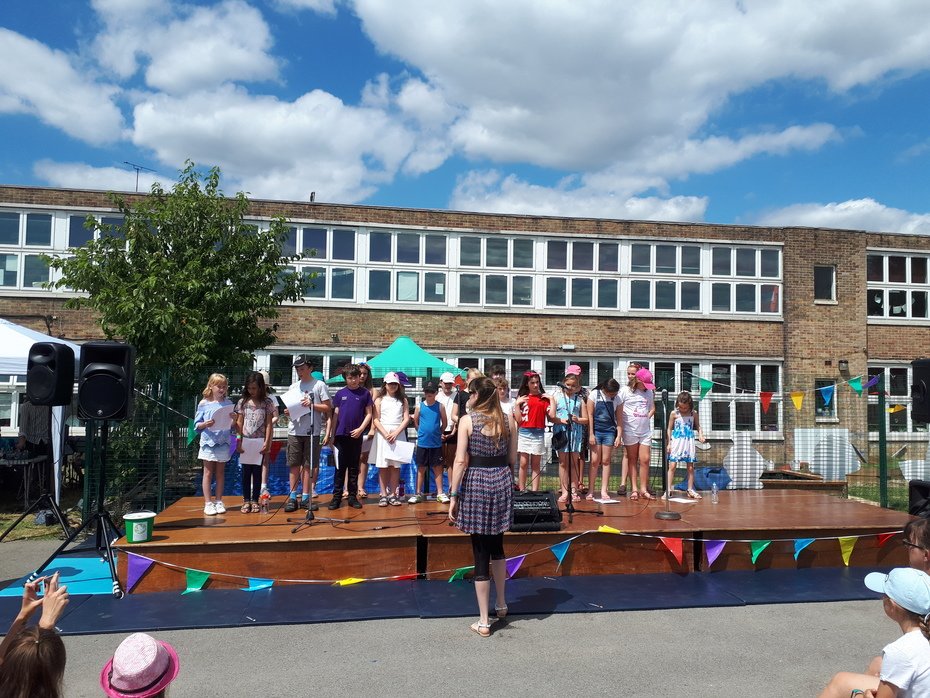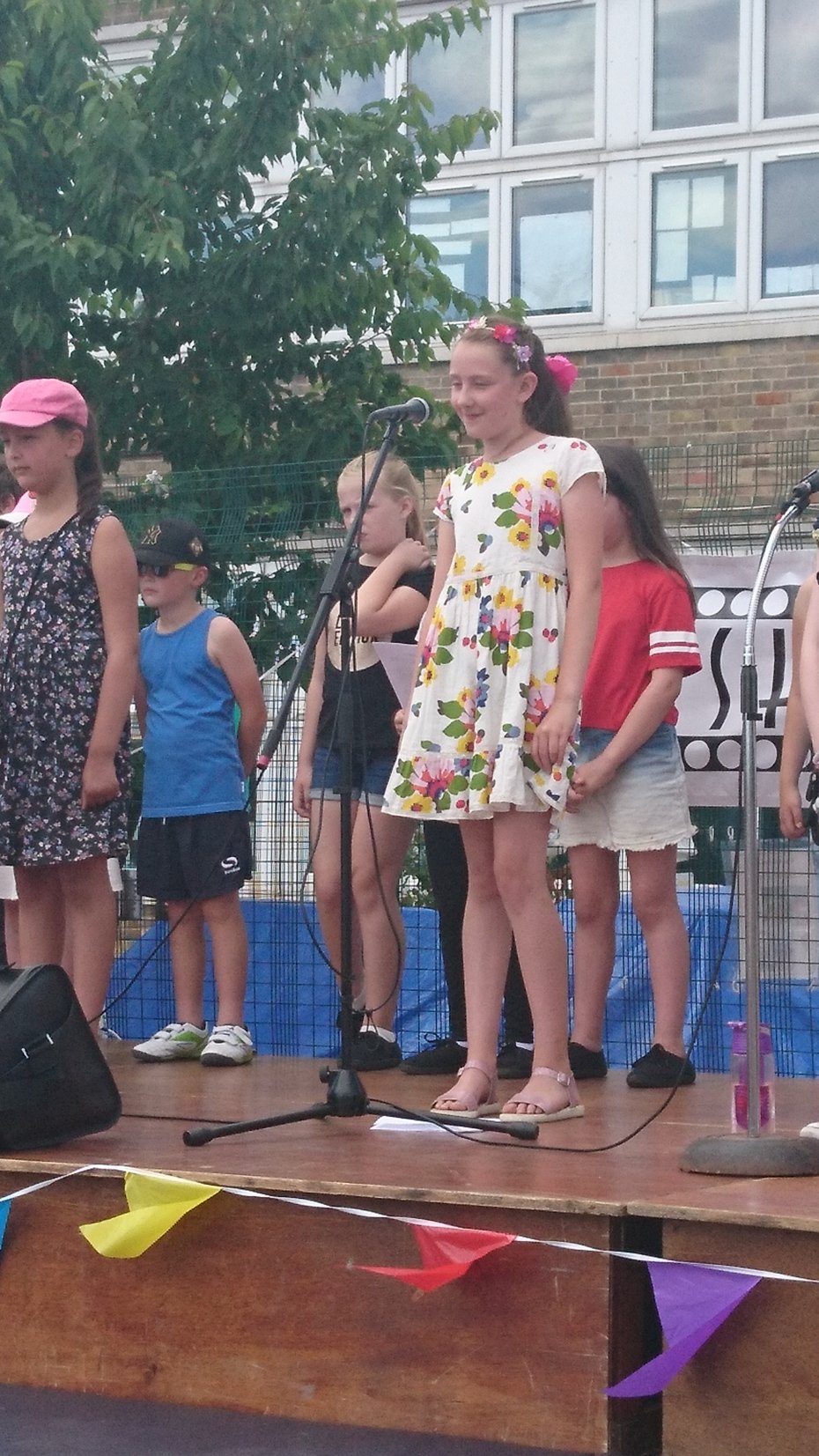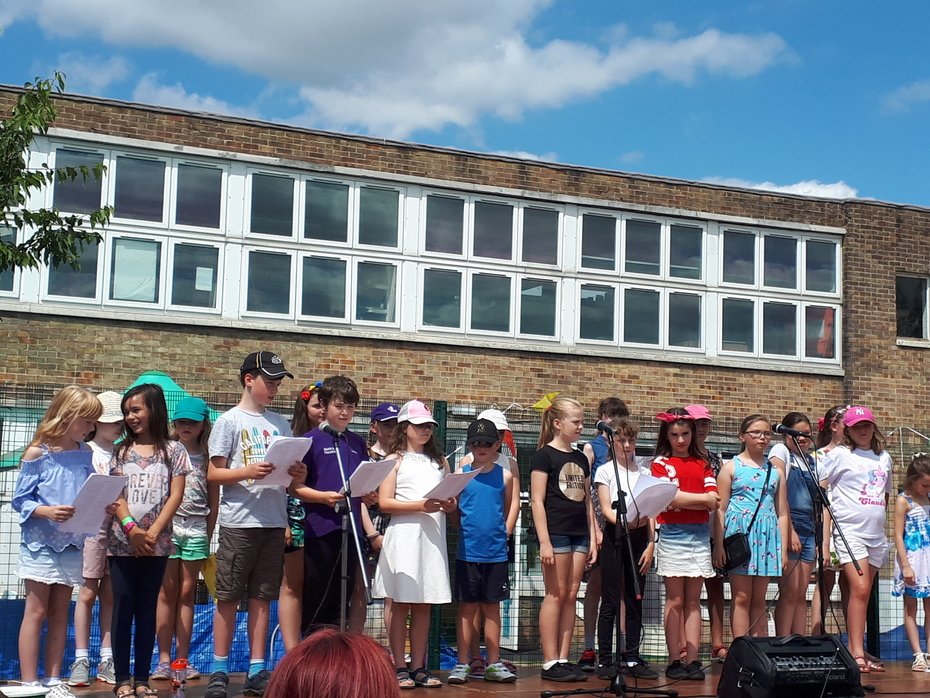 Well done to the KS2 SCSP Interschool Quiz champions! Both teams won both of their rounds making Greenhill ultimate champions! Fantastic sportsmanship and team work.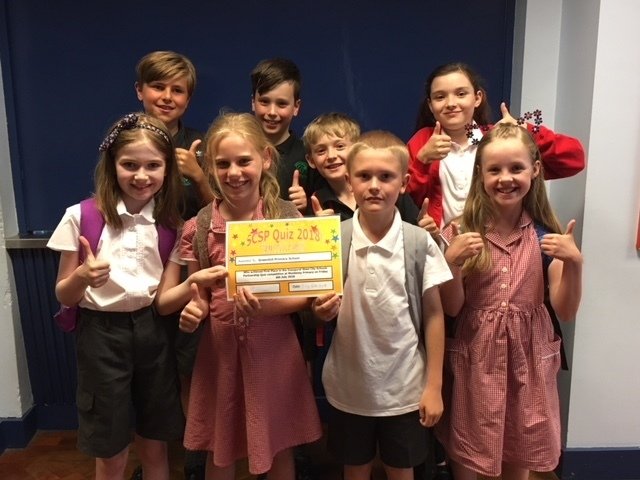 On Thursday 5th July we entered 2 teams in the annual Raynor Trophy Cricket tournament for Y5/6 children.
The teams progressed from the group stages to the semi finals which were both close games.
One of the teams managed to get to the final and ran out winners by 278 runs to 239 against our old friends from Bradway.
It was a memorable day of cricket for 16 children on a scorching hot summers day - thanks to Mrs Abraham for a very timely intervention in the form of ice lollipops!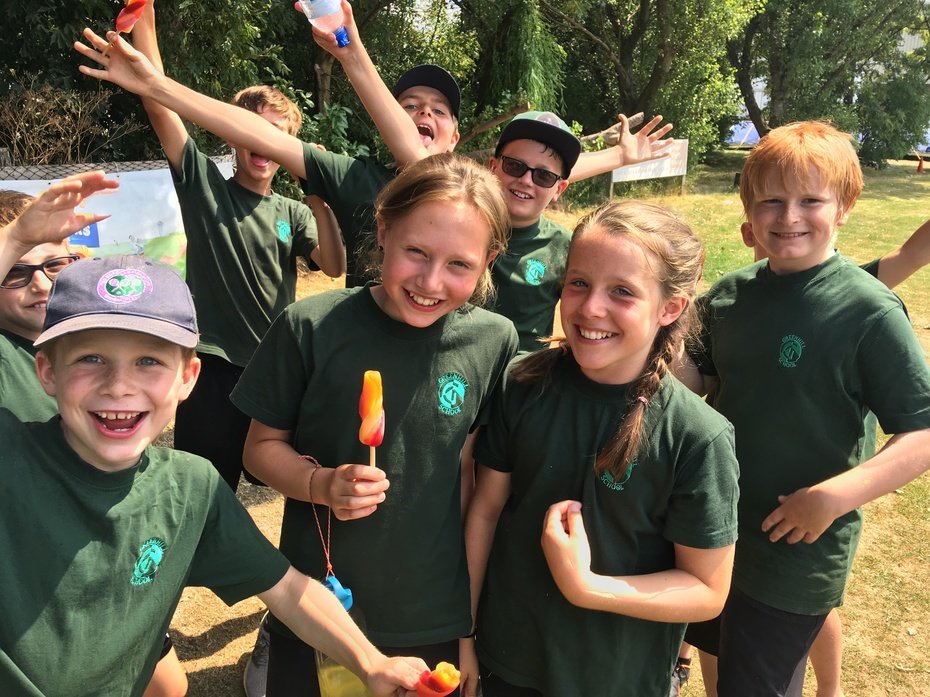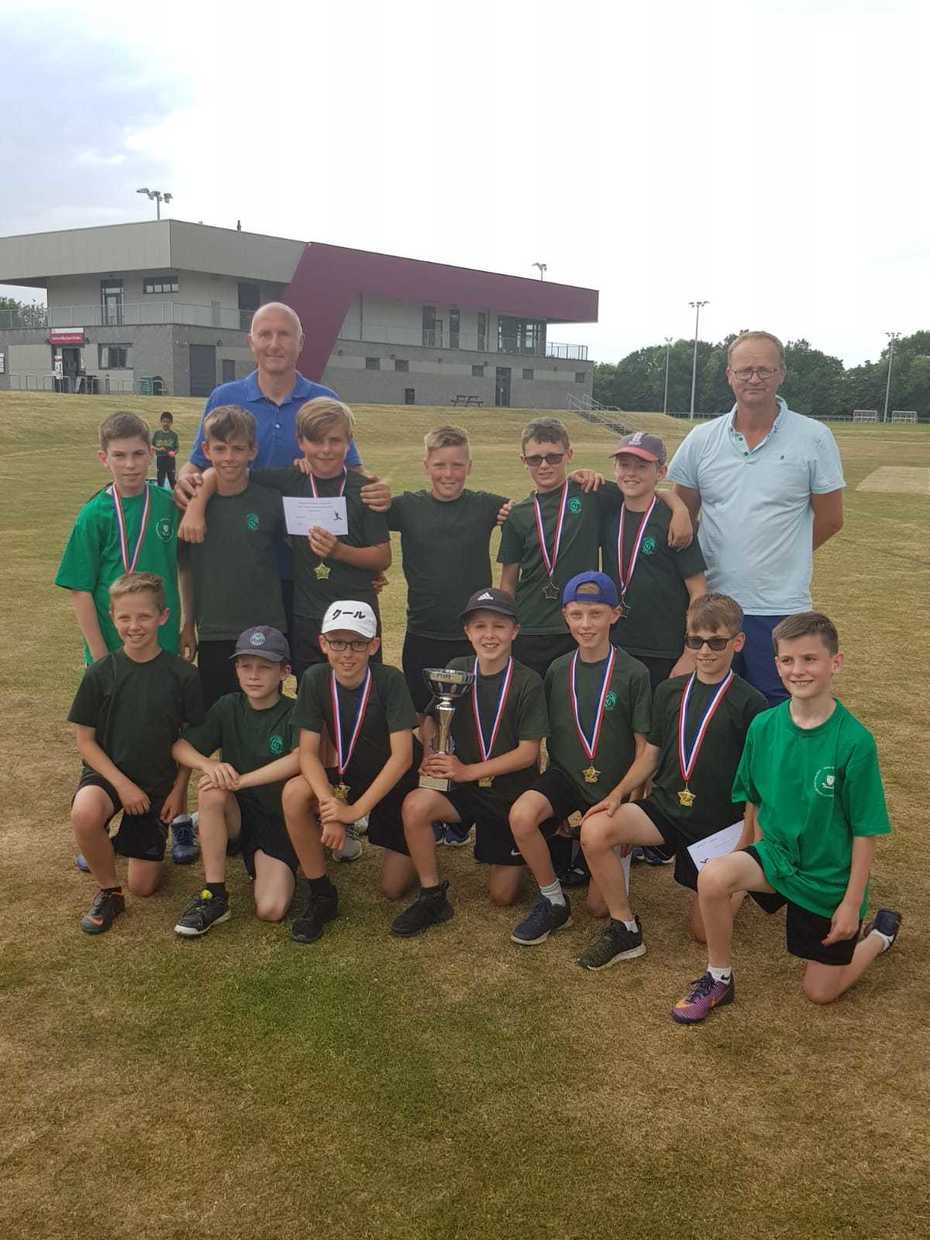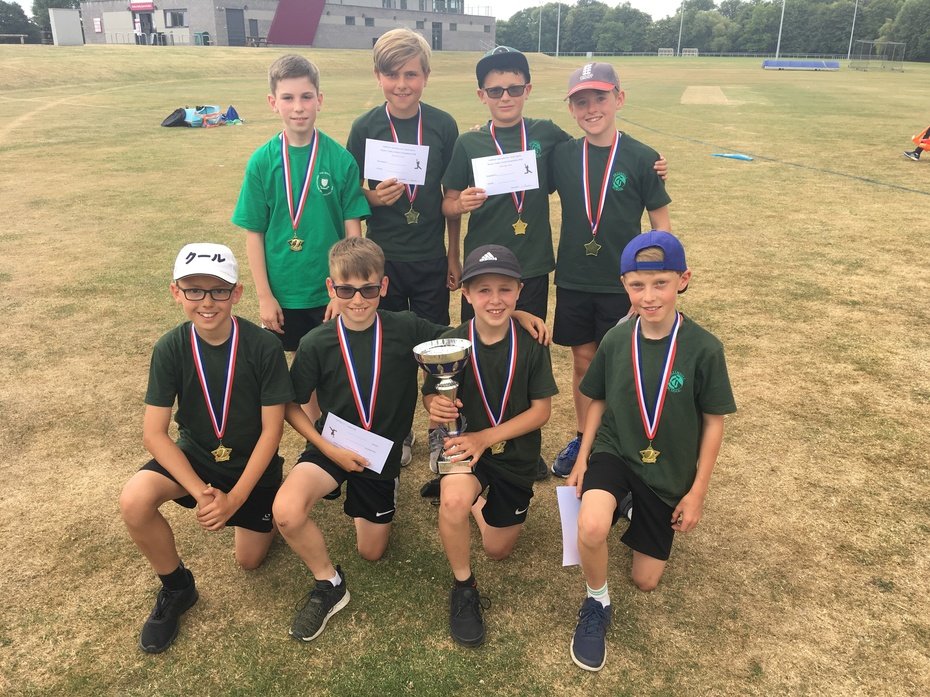 June is the height of the cricket season and our Y5 teams have been out across the city competing.
All our teams were magnificent at the annual NWCC festival in Graves Park and we won the competition over all. The 3 teams played 12 games and won all of them.
This meant our girls team progressed to the City Finals at Bawtry Road and our boys to their finals at Collegiate.
The girls had a great day and made it to the final against our old friends and rivals from Dore Primary.
In a super game the girls ran out winners by 301 runs to 223. This is the 5th year running our girls team have been City Champions!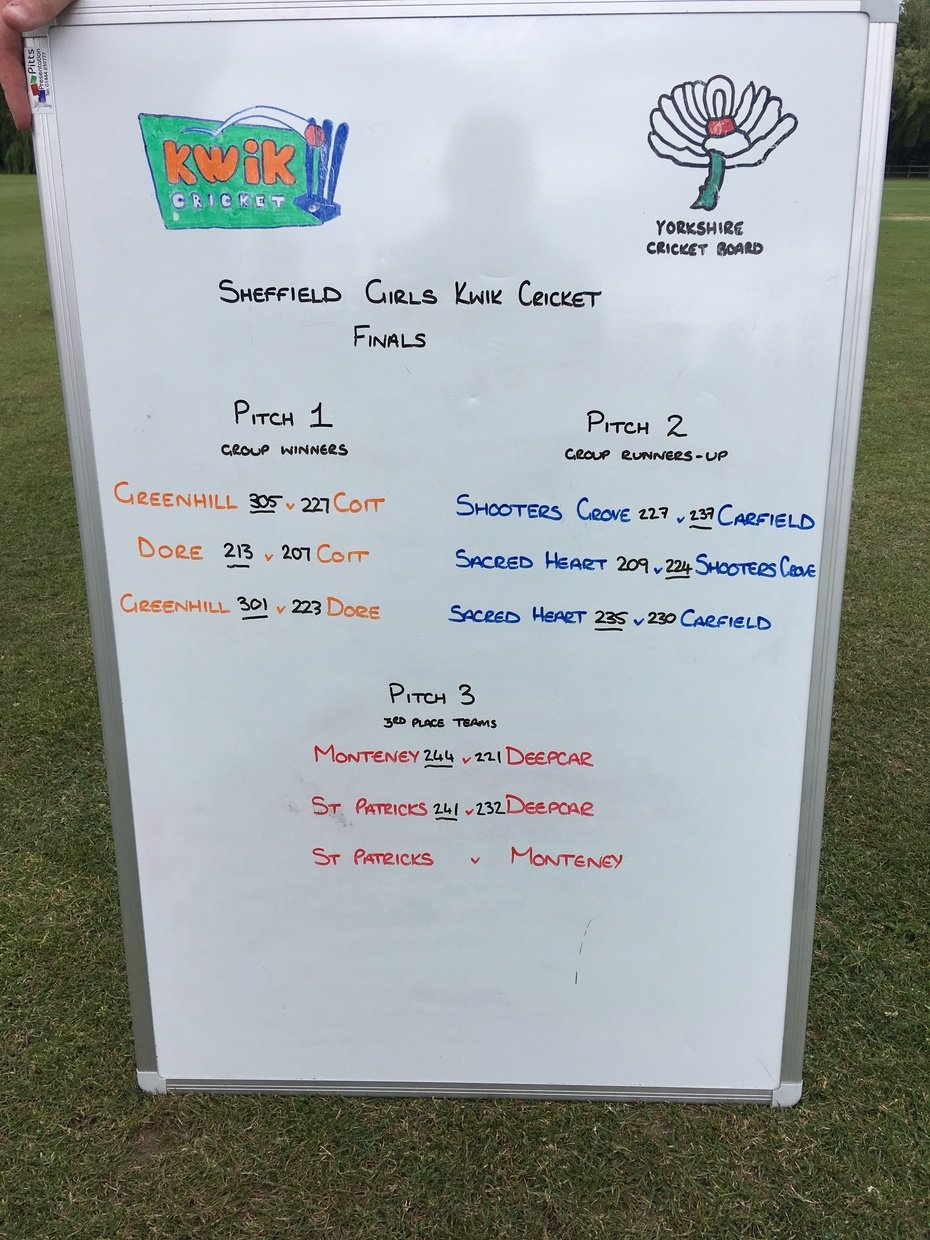 The boys played some great cricket to get to their final which was also against Dore, but this time Dore came out on top - 249 against 241.
Both these finals were played in the true spirit of sport and were a pleasure to watch - well done to Dore who produced 2 excellent and sporting teams.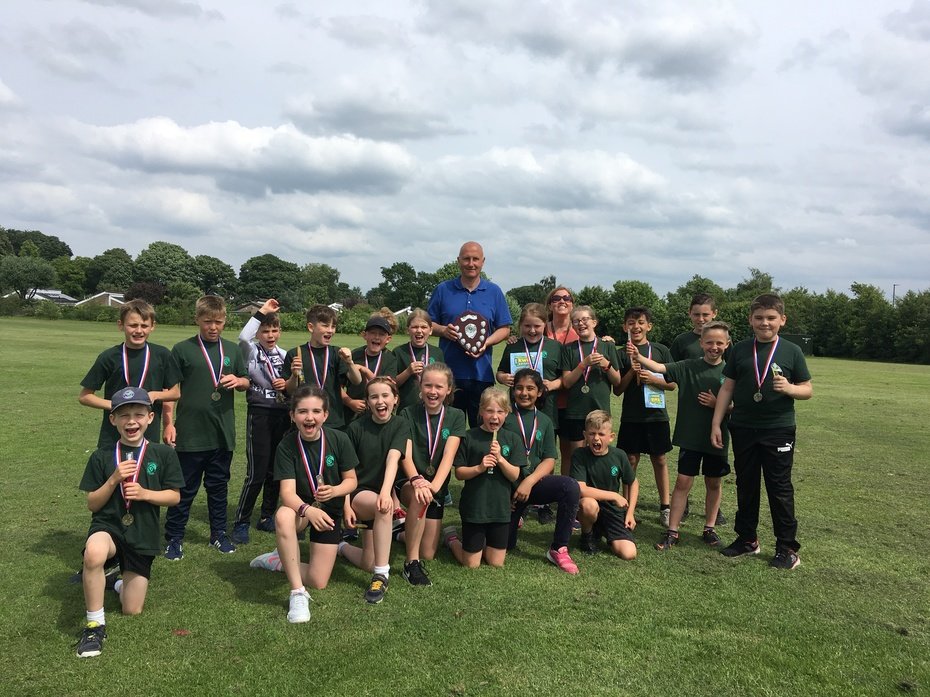 Our boys team also competed in the annual Westbourne Cricket festival at Collegiate and had a memorable day, winning the event for the 2nd year running beating Westbourne School in the final.
Our athletics team competed in the City Finals at Woodbourne Road and had an enjoyable evening. Well done to Molly - 3rd in the City in the Y5 girls sprint and to Imogen Walker who won the Y6 girls race walk for the 2nd year in a row.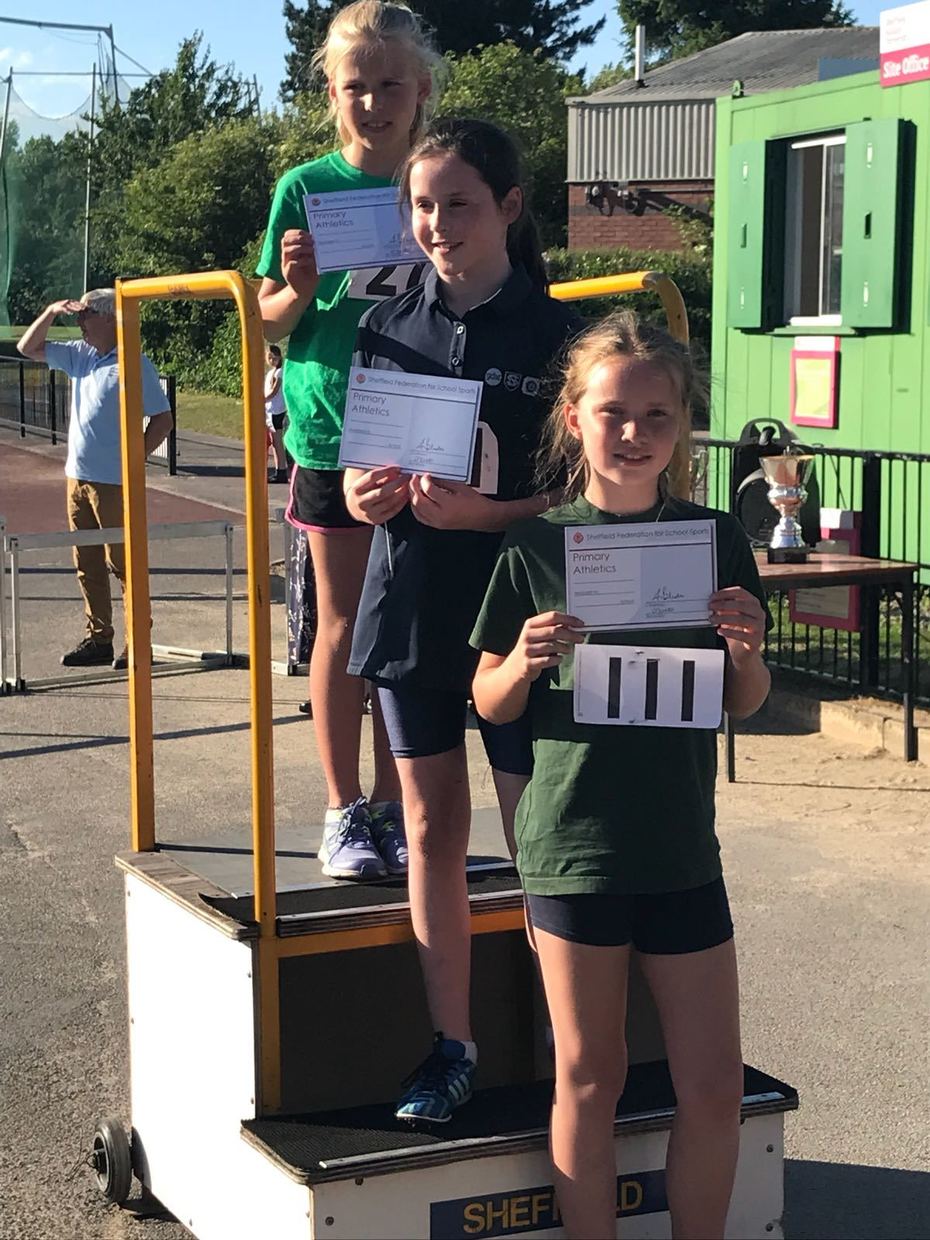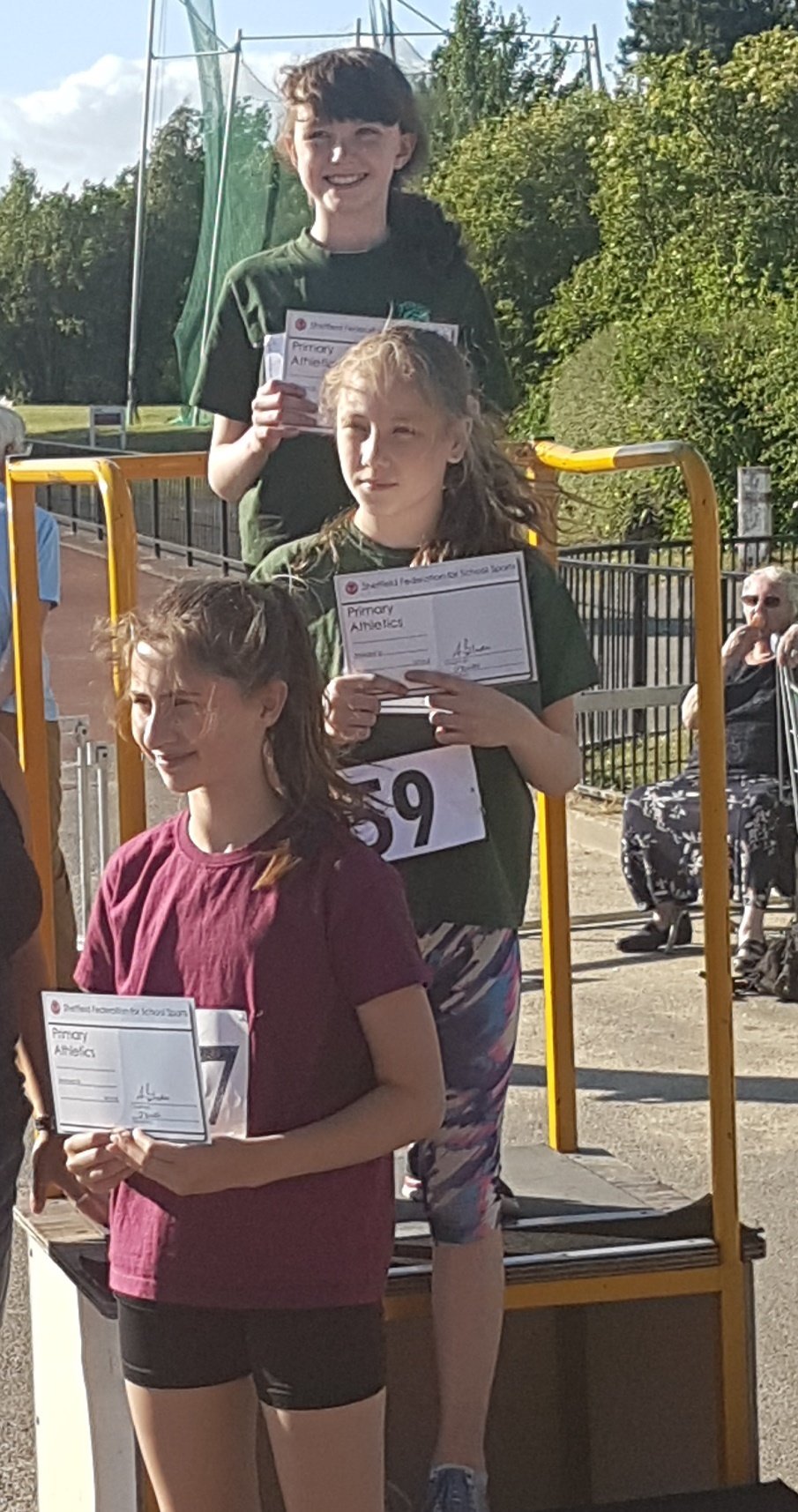 Superb effort from all our children competing at these events and exemplary behaviour from everyone.
Sport w/e 8th June
Our Y4's, 5s and 6s have been very busy representing the school at sport in the last 2 weeks!
Football
Our Y6 football team won the famous Youdan Trophy at SUFC academy, playing and winning 6 games in the process.
Over the bank holiday weekend the team went to London to play in a National Final at the world famous Wembley Stadium!
The boys didn't manage to win this time - but to finish 2nd in an event with an entry of over 1,600 schools is a special achievement.
Watch out for a feature on the trip on our website soon...it was a memorable weekend, truly the stuff that dreams are made of!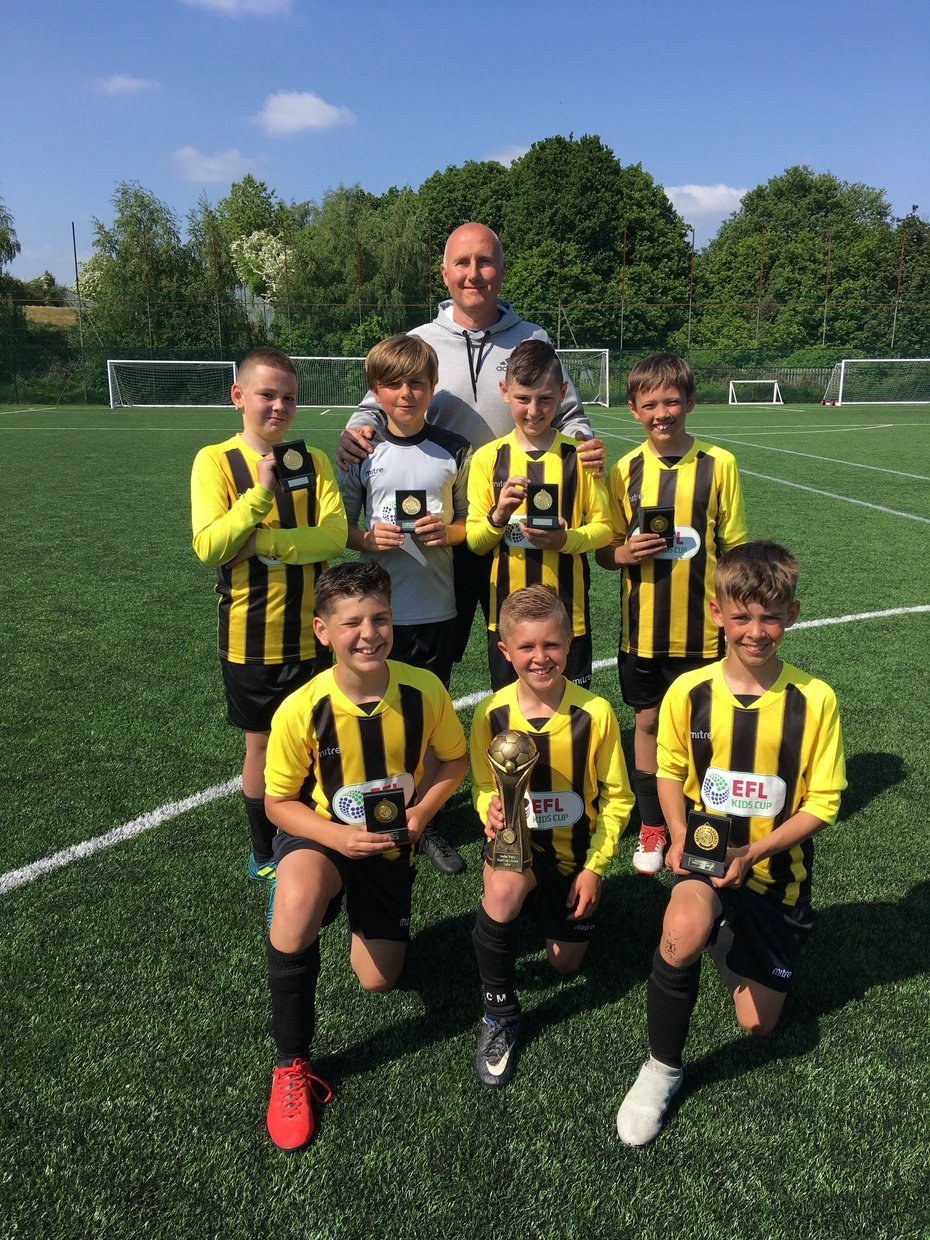 Tennis
Our Y4 tennis team became City Champions for the 3rd year running at Hallamshire Tennis Club and go forward to represent Sheffield at the South Yorkshire School Games in July.
Swimming
Our wonderful Y4, 5 and 6 team were runners up in the annual Sheffield Schools Swimming gala.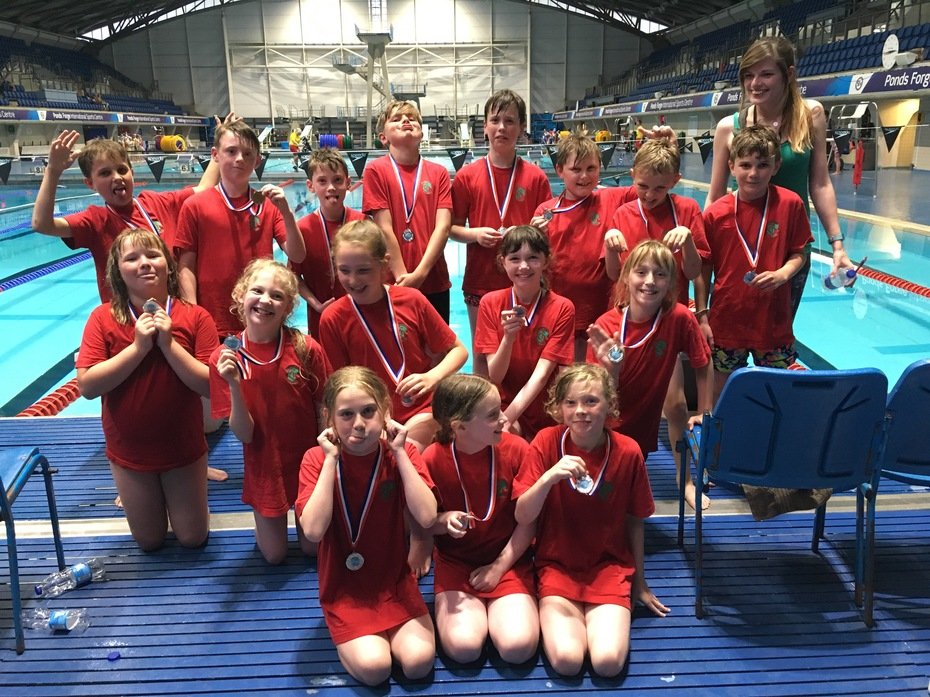 Cricket
Our amazing Y4 team became City Champions for the 6th year running and go forward to represent Sheffield in the South Yorkshire School Games in July.
Athletics
Finally - our super athletes competed in the annual City Schools tournament, many of them making it to the finals later in the month.
Over 60 children have represented the school over this 2 week period and all of them have been an absolute credit to themselves and their parents. We are very proud of all of them.
Y3/4 Tennis
Well done to our Y3/4 tennis teams who played in a tournament at Hallamshire Tennis Club.
Both teams won all their games and qualified for the city finals at the end of the month.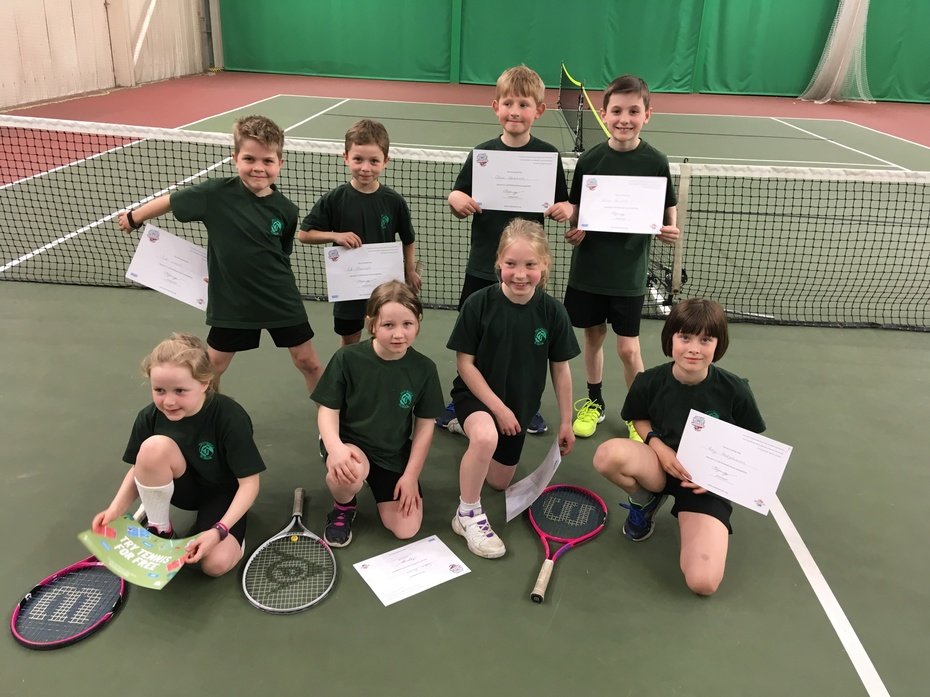 Children's University Award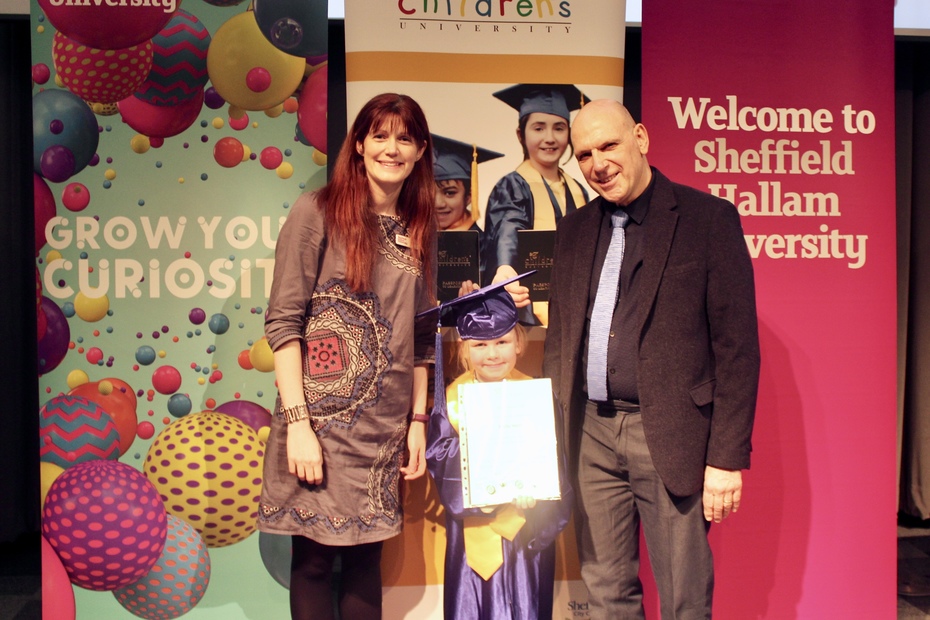 On Wednesday 7th March our wonderful cheerleading team competed in a City wide event at Wisewood Sports Centre.
The girls had a great morning and came a very creditable 6th from an entry of 16 schools.
Well done to all.
On Thursday 15th March our Y3/4 girls football team played in the annual Forge Partnership futsal tournament. The girls played 8 matches and won them all, scoring 33 goals in the process and conceding just 1 to become Forge Champions for the year.
This has been a week for the girls and all 24 of them have been a pleasure to take to these events and a credit to our school.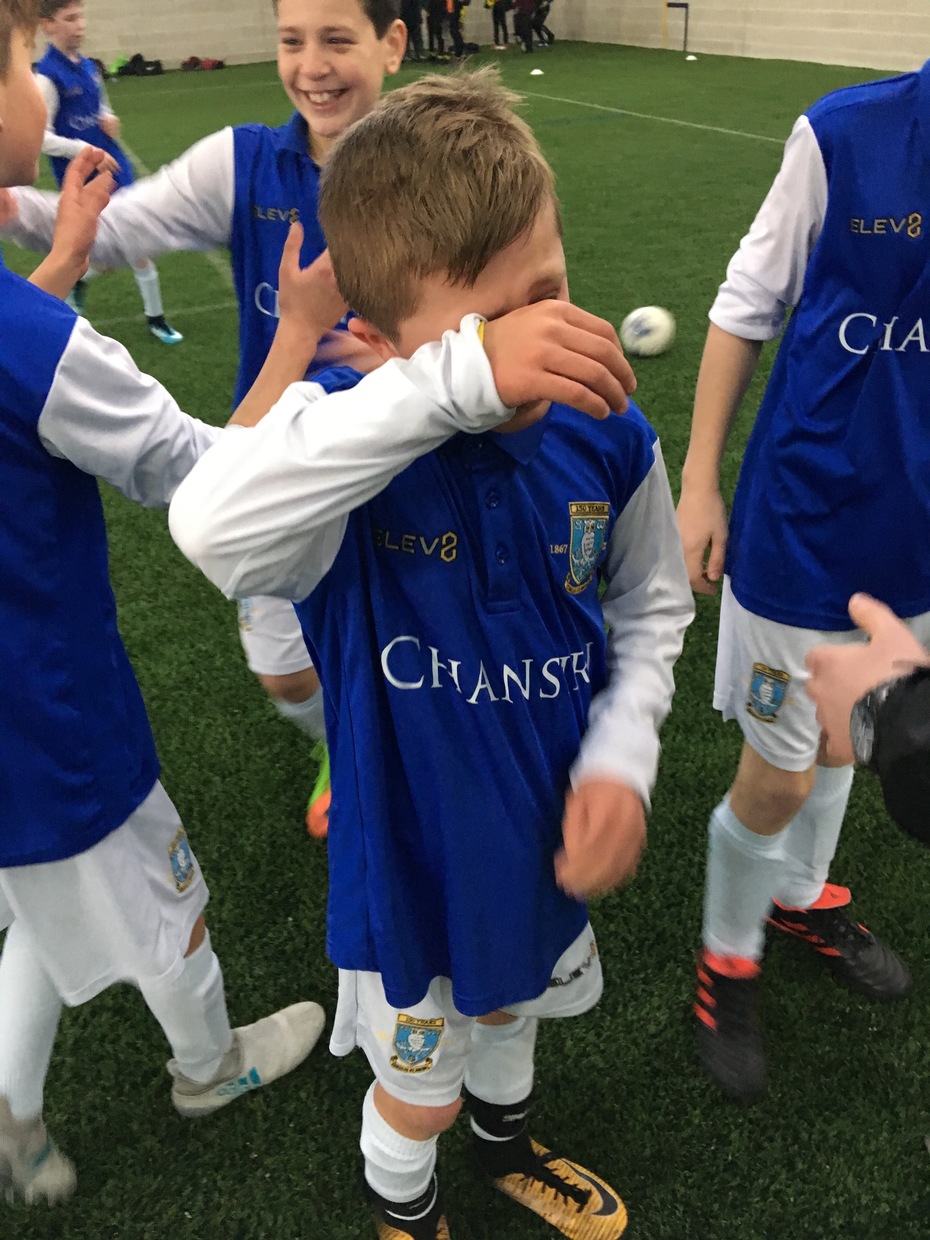 Y5/6 Boys Football Team - North of England Champions!
On Wednesday our Y5/6 boys football team achieved something very special.
They had qualified for the North of England finals at Leeds United Academy and went there to represent Sheffield Wednesday against the other Northern Championship teams........the prize for the winner being a place in the National Final at a little venue called Wembley Stadium.
To say we had a drama packed day is an understatement!
After being stuck on the M1 for two hours due to an accident we arrived very late and had to play all our group games in succession. The boys managed to scrape through the group of 6 in 2nd place on goal difference and were up against the hosts Leeds United in the semi final.
The game had everything but couldn't be decided in normal time. In the most dramatic sudden death penalty shoot out imaginable we made it through to the final by 8 penalties to 7.
So - no pressure boys, you are now 8 minutes away from Wembley!
The boys were simply magnificent in the final and managed to beat a super Hull City team 1-0 with a goal from James in possibly our only attack in the game!
The English Football League now pay for the team to go to London over the play off final weekend and they play the winners of the Southern Final on the pitch at Wembley before the Championship Final.
We are informed there was an entry throughout the North of England for this tournament of over a thousand schools - to say we are proud of the boys is another huge understatement!
A special day.
To read about the EFL Kids Cup, please click here.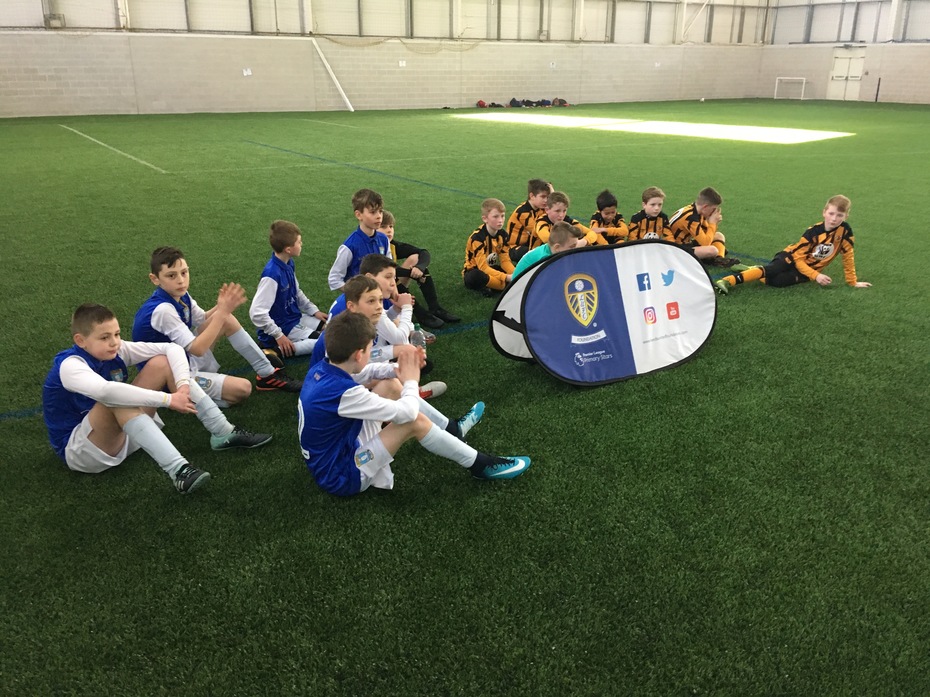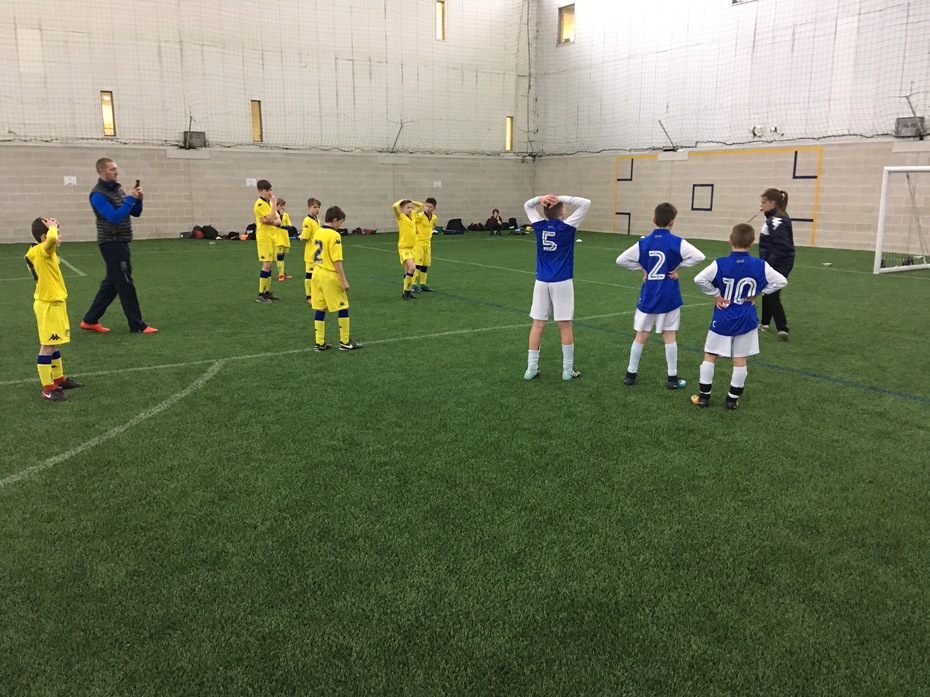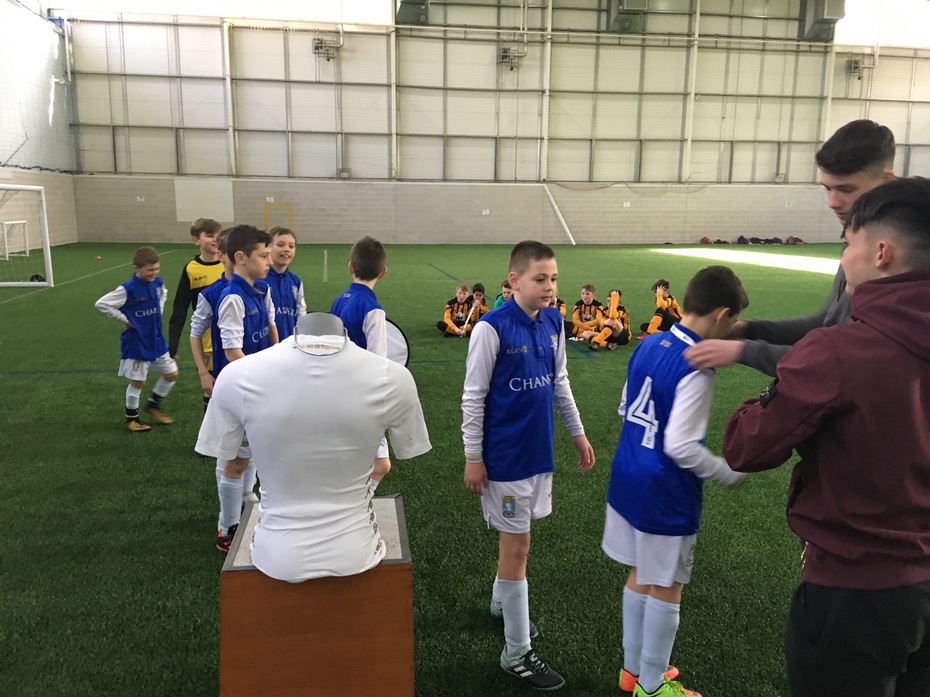 Last Friday(9th Feb) 22 gymnasts competed in the annual City Gymnastic Competition at Ponds Forge.
The girls had a great afternoon and were a credit to the school.
Last night(15th Feb) our wonderful Y6 football team made the short journey to our friends at Bradway in our brand new mini bus!
The team needed 4 points from 2 games to win the league and were magnificent in winning both games - 5-1 against Bradway B and 3-0 against Bradway A.
Well done boys.
Thanks to Miss Walker and Miss Hurdley for giving up their time to support these events.
Next half term we will be competing in a Y5 football league and a cheerleading competition.
Well done to everybody who has represented the school so well in the first half of the school year.
We have had a great week of football despite the cold weather!
On Wednesday 7th Feb our Y4 team played in a tournament at Concord Sports Centre and were a credit to the school finishing 2nd from an entry of 14.
On Thursday evening, on a mud bath of a pitch our Y6 team played 2 games against our good friends from Norton Free school, winning both 5-0 and 4-0.
Well done to all.
We have had another great sporting week.
Last Friday (19th Jan) our fabulous Y5/6 football team played in the annual English Football League competition at SWFC academy.
This competition culminates in a final at Wembley Stadium and our boys were superb in winning the first round. The final was a really good game against Southey Green, with our team running out 2-0 winners.
The boys now go forward to the North of England finals where they will represent SWFC against other Football League clubs. A superb achievement.
On Thursday 25th Jan, 10 of our super Y4 children represented the school in a sports festival organised by Westbourne School at Ponds Forge. All the children had a great afternoon and we are very grateful to Westbourne for the invitation.
Super effort from all involved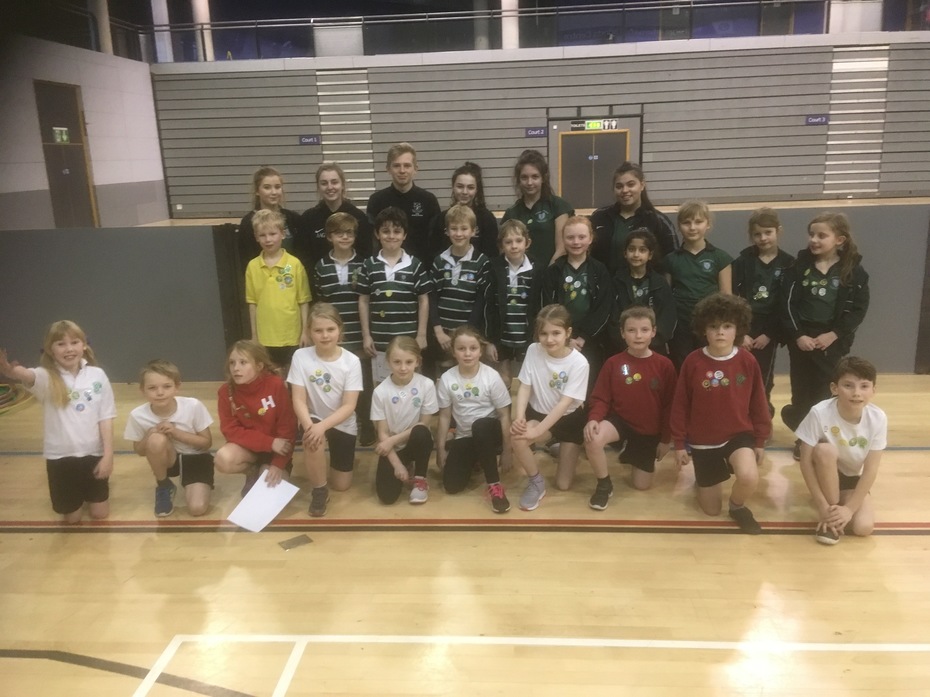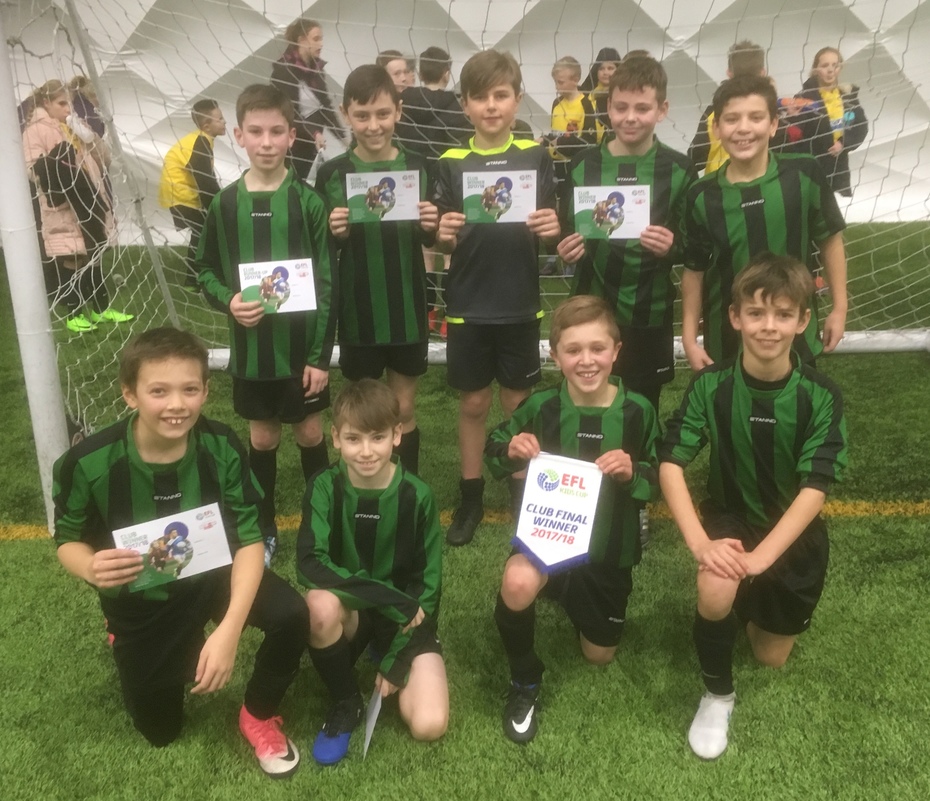 It has been a great start to the Spring term for our sporting teams.
Our sports hall athletics team had done wonderfully well to qualify for the City Finals on Tuesday 16th January where they came a very creditable 3rd place, missing 2nd and qualification for the South Yorkshire Finals by just 4 points!
On the same day our super girls football team competed in the South Yorkshire Finals at a very cold and wet Doncaster Rovers training ground.
The girls won 4 games, lost 1 and drew 1 to again come a very creditable 3rd place over all.
Well done to all involved.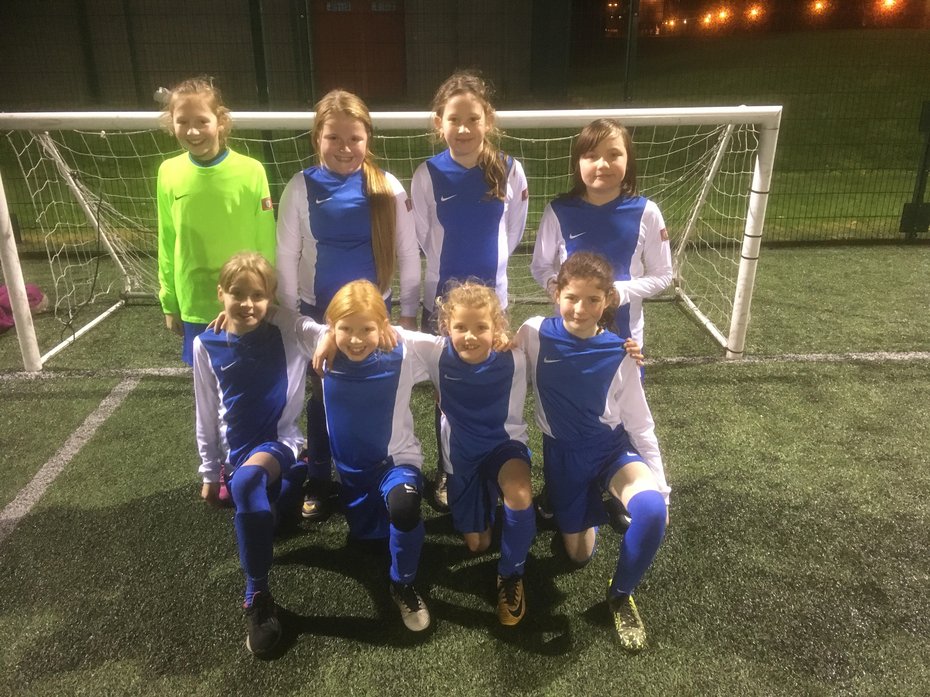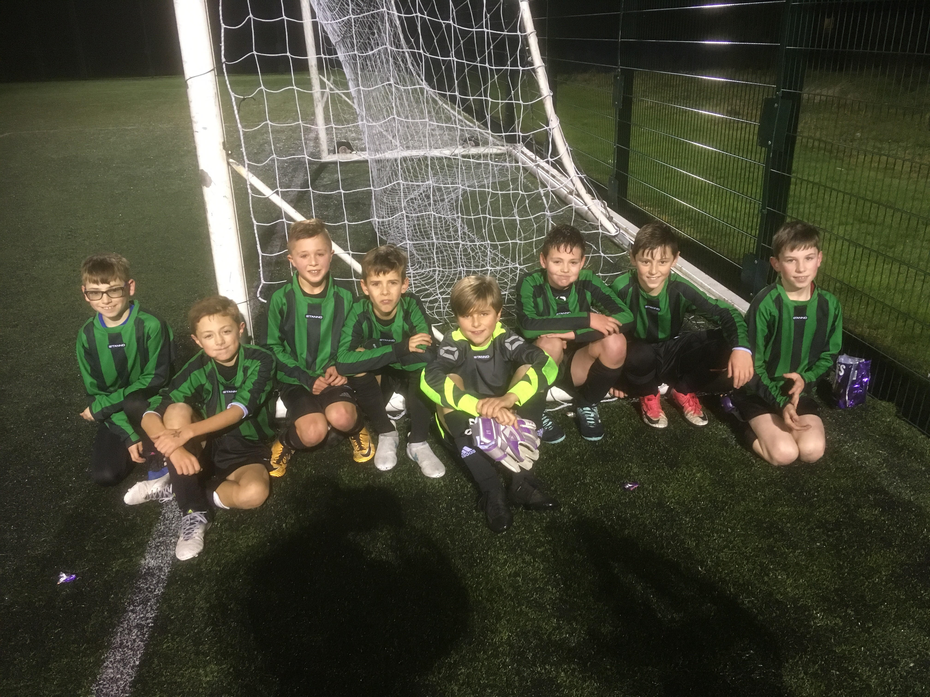 In a great end to a wonderful sporting year both our boys and girls football teams played at Springs Academy this week in the ESFA finals.
Our boys played some good stuff and came 4th overall - a good achievement.
Our super girls team did even better and tied for 1st place, retaining the title we won last year.
The girls will play in the South Yorkshire Finals in January - well done to all.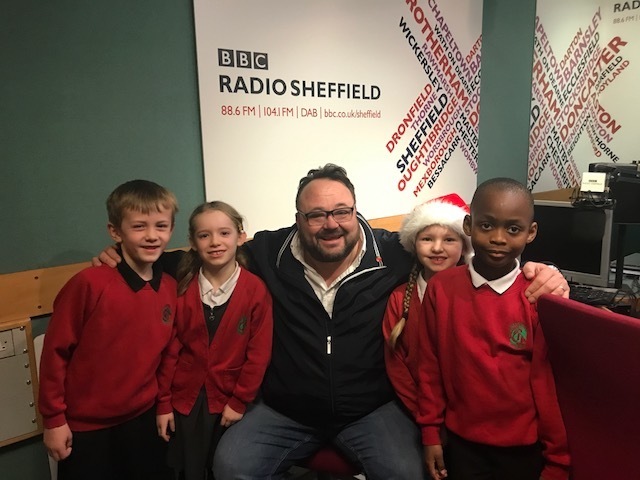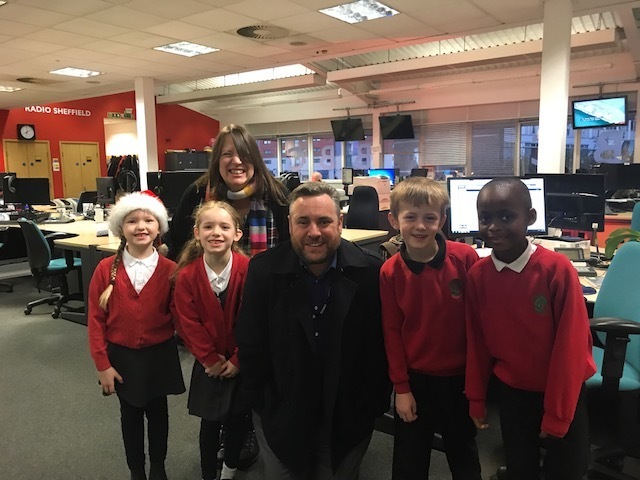 On Tuesday 19th December, 4 of our year 2 children visited Radio Sheffield. They appeared live on The Toby Foster show to talk about their Nativity which takes place on Thursday 21st December. They also met the Look North reporter Tom Ingall who gave them a tour of his editing suite.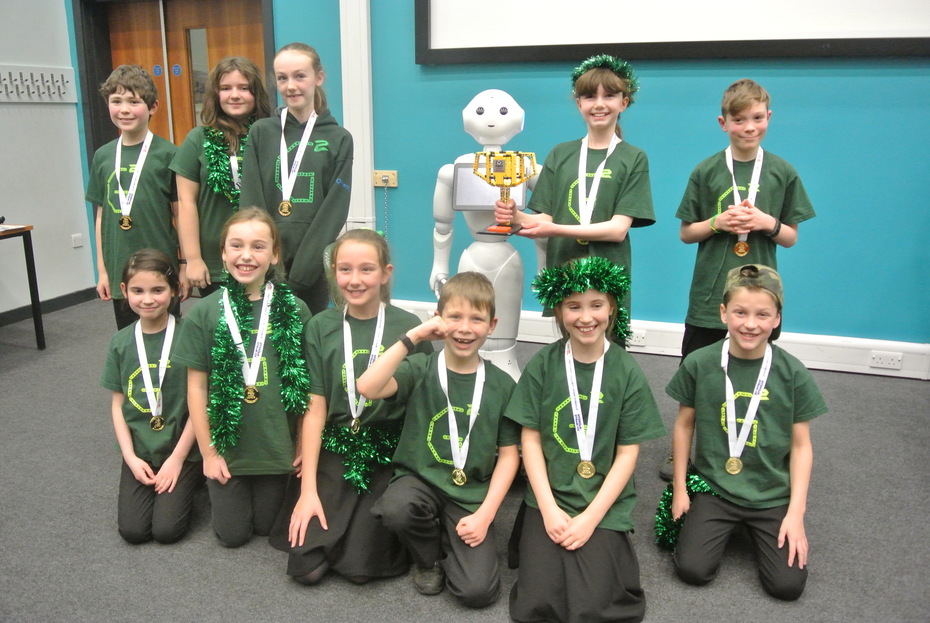 The Greenhill Gizmos competed in the First Lego League at Sheffield Hallam University on Wednesday.
There were 14 other teams in the competition, and there were only three primary schools, the rest were secondary schools.
They showed amazing team spirit and lots of enthusiasm.
They performed really well in the robot challenge, coming third overall behind two much older teams.
The judges were so impressed by their design and their coding that they awarded them the trophy for 'Best Robot Design'.
The team represented school fantastically and Miss Hurdley and Mrs Downs couldn't be more proud of them.
On Thursday the choir performed at Firth Hall at Sheffield University as part of a
traditional Sheffield carols project. They sang beautifully! Their behaviour was
excellent and they were a credit to school. It was an absolute pleasure to take them.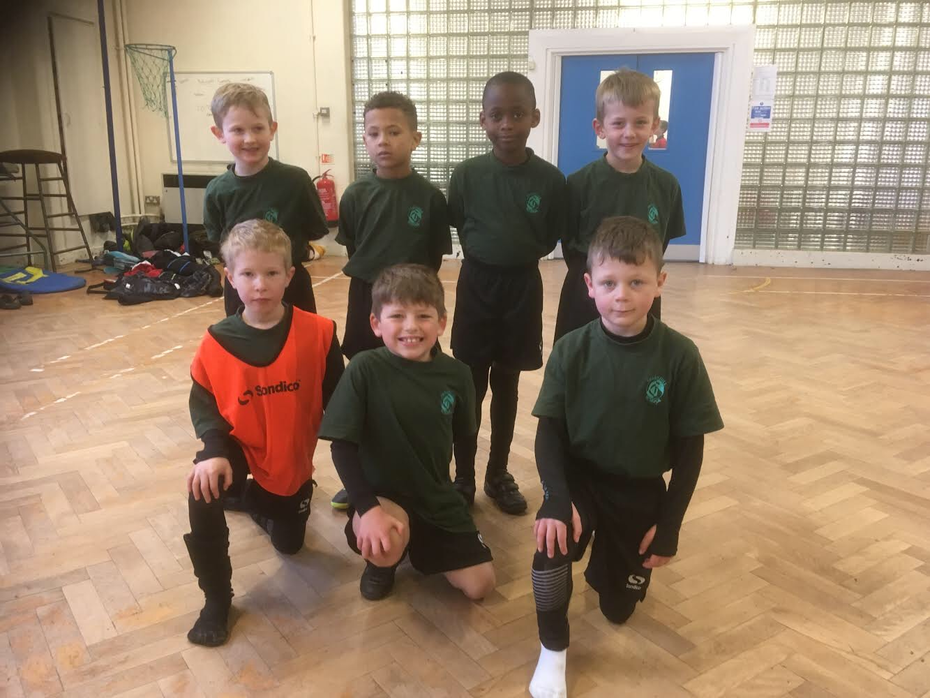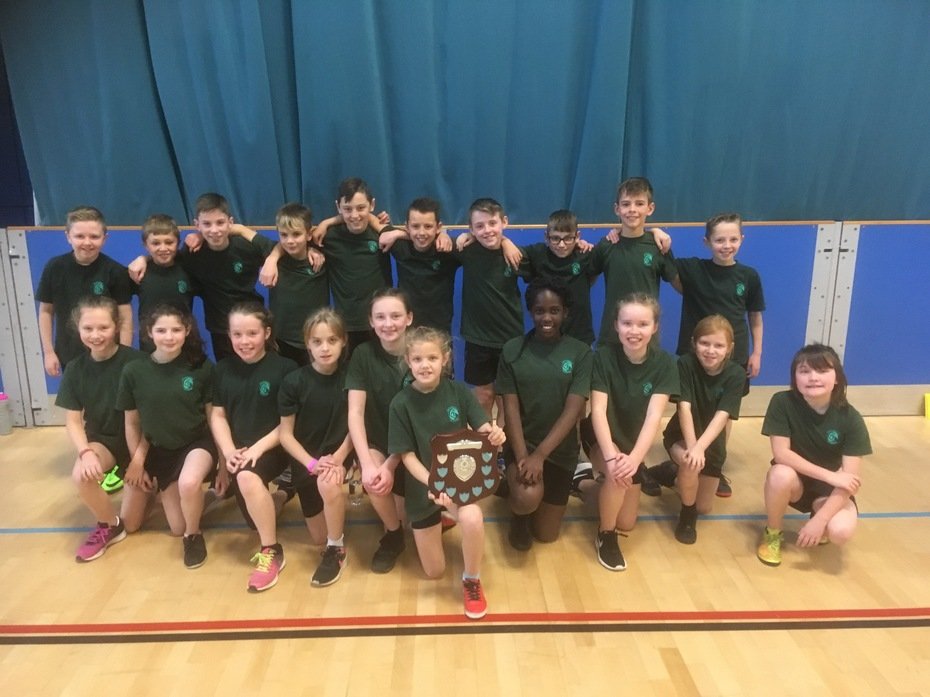 We have had a busy week of sport.
On Wednesday 29th Nov our Y2 football team played in a tournament at a very cold Concord sports centre!
For most of the boys it was the first time they have played in a team and they did very well - winning 3 games, drawing 1 and losing 1.
The boys' enthusiasm was a sight to behold and we had a very enjoyable morning.
Our wonderful Y5/6 sports hall athletics team had qualified for the Forge Partnership final at the Institute of Sport on Thursday.
The competition was of a very high standard this year and our team were up against Totley, Totley All Saints, Dore, Bradway and Lydgate schools who were all very good. The team supported each other magnificently to become Forge Champions for the year on a memorable afternoon.
Everyone contributed brilliantly but special mentions go to Molly and Callum who ran the distance race despite being poorly - great attitude.
The team now go forward to the City Finals in January.
Well done to all involved - we are very proud of you.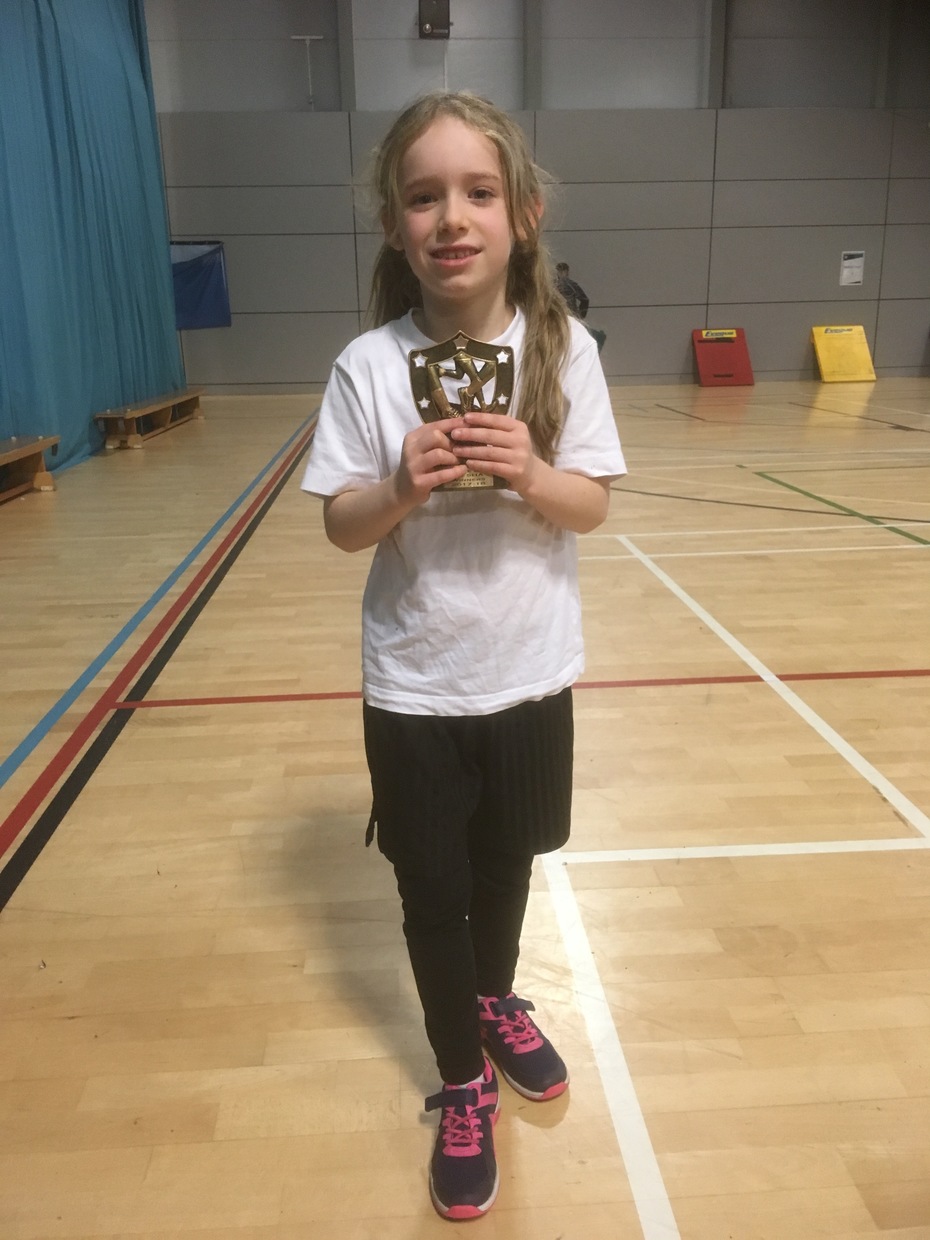 On Thursday 23rd November we took 20 Y2 children to the Institute of Sport for the annual Forge Partnership sports hall athletics competition.
The children competed against 5 other schools and much to their excitement when the results were announced managed to come first.
Well done to all and good luck to our Y6 team who are in the Forge Partnership final on Thursday.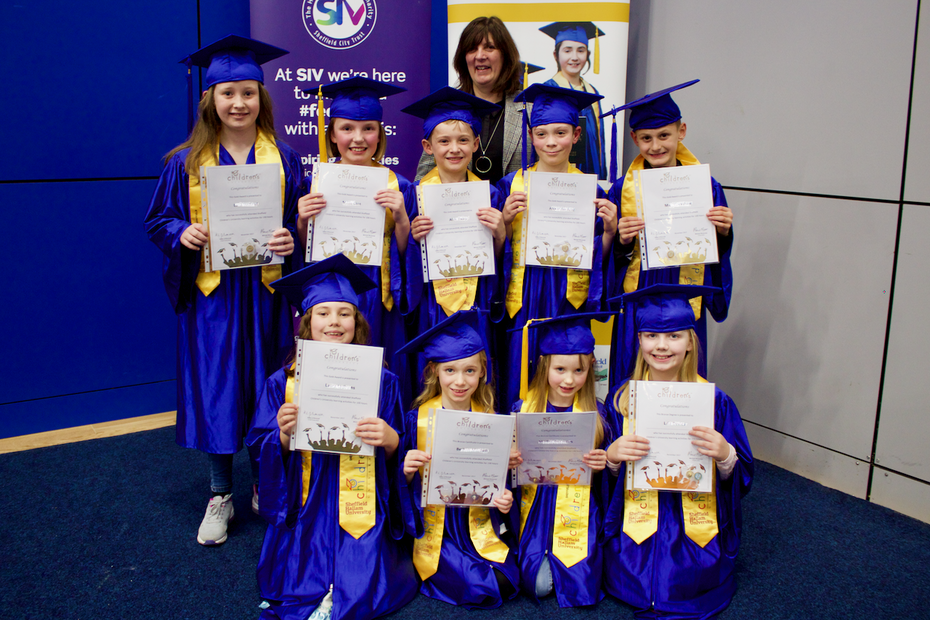 CU awards ceremony Friday 10th November at the English Institute of Sport
Well done to our wonderful sports hall athletics team who won their heat against 4 other schools on Wednesday 8th November at the Institute of Sport.
The team now qualify for the area final on 30th November.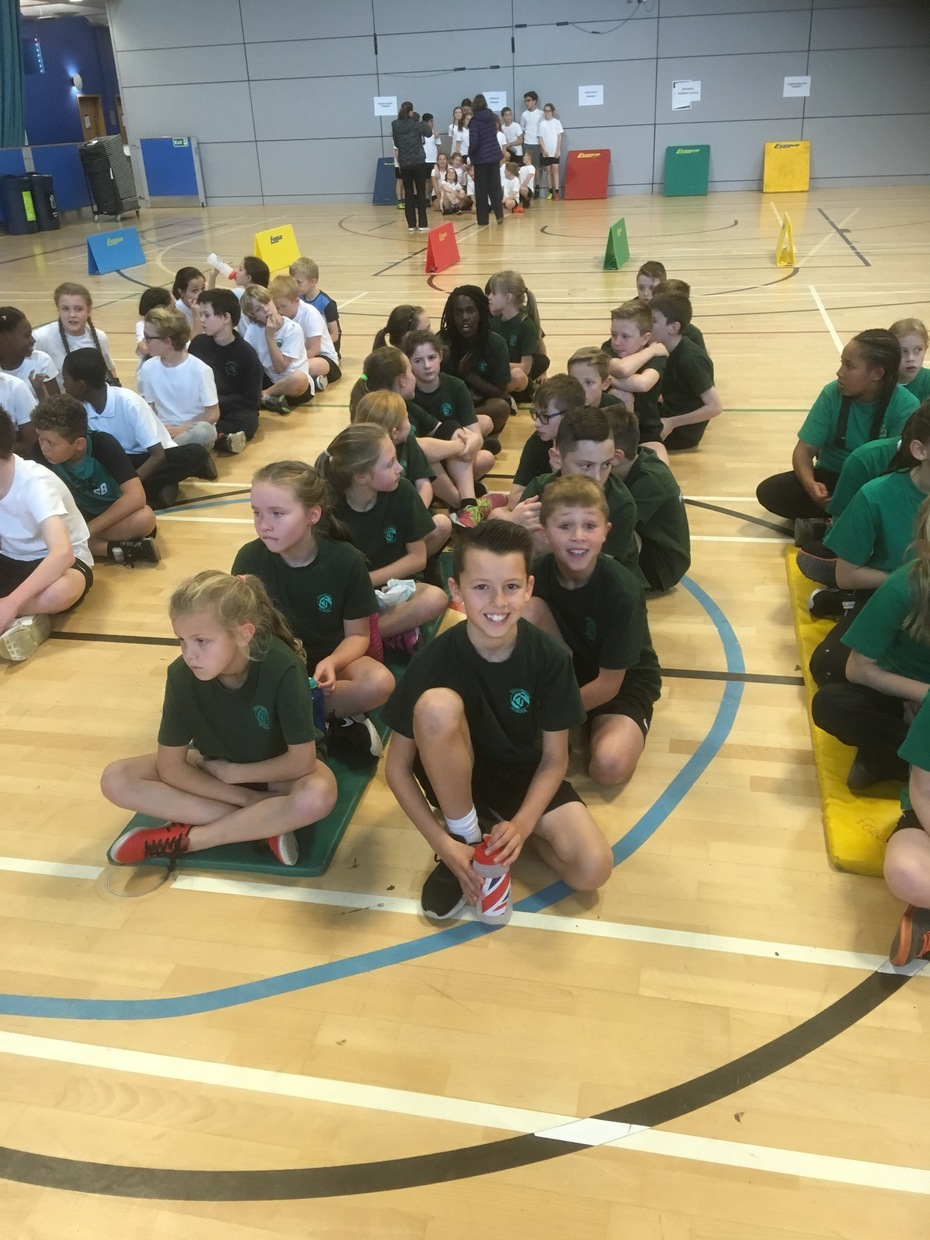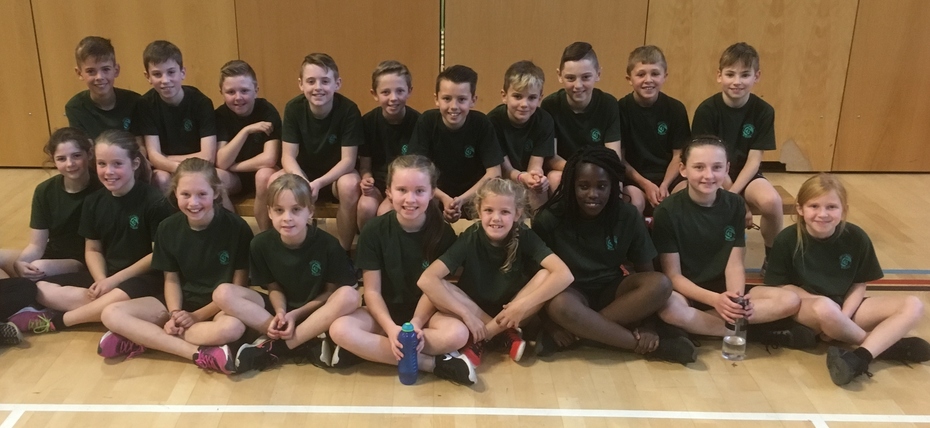 Our girls football team competed in a football tournament this week(w/c 23rd Oct), winning 1 game and losing 2.
Well done to all!
Well done to our Y5/6 boys football team who joined our girls team in qualifying for the English Schools city finals on Wednesday 11th October.
On a proper football night.....wet and windy, the team played superbly winning all their games against some very good teams from Dobcroft, Norton Free, Nether Green and Mundella schools.
60 boys enjoyed the tournament and we look forward to the finals in November.
A huge well done to our brand new girls football team this week (w/c 2nd Oct). Last year's team were City and South Yorkshire Champions....a hard act to follow!
The 2017 girls had trained together only twice but were magnificent in winning the first round of the English Schools competition on Wednesday. We hosted St Marie's, Dobcroft, Totley All Saints and Hallam schools and had a great night with over 50 girls enjoying competitive football.
The girls now qualify for the City Finals - good luck to our boys team who have the opportunity to do the same next week.
Our Y6 boys football team kicked off their season with wins against Lowedges and Lower Meadow schools last week. Well done to all.
Read the Guardian article about Reuben's 1st day at Greenhill Primary School
A wonderful end to our summer term of cricket!
On Monday 17th July 65 children competed in our first ever house cricket festival in Graves Park.
It was a great event and very closely contested but in the end Endcliffe ran out winners in the Y3/4 event and Graves in the Y5/6 one.
We will be running a house tag rugby event in October and are looking forward to it already.
On Wednesday 19th July our magnificent Y5/6 girls cricket team were crowned Yorkshire Champions for 2017 in Leeds.
The girls had qualified as Sheffield champions and won 6 very high quality games against schools from across Yorkshire to claim the title.
The team work and dedication these girls have displayed this summer has been a pleasure to witness.....well done to all, you made us very proud.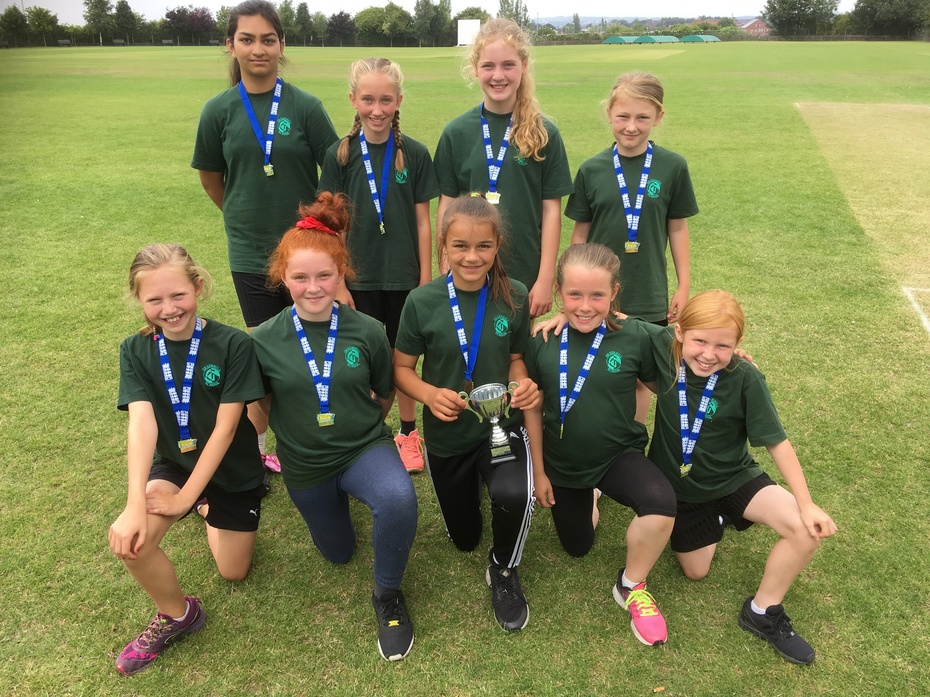 It has been an incredibly busy end to the sporting summer.
Our wonderful Y3/4s qualified for the South Yorkshire School games in both tennis and cricket.
Both teams were superb on the day of the games - our tennis team finished 2nd and our cricket team were crowned South Yorkshire Champions for the 4th time.
Our Y5/6 cricketers won 8 games to qualify for the City Final on Thursday evening against Tinsley school. In a very close contest, played in an incredibly sporting manner, our boys ran out winners. This team have remained unbeaten at cricket in 3 years and we will miss them all very much when they move on to their secondary schools.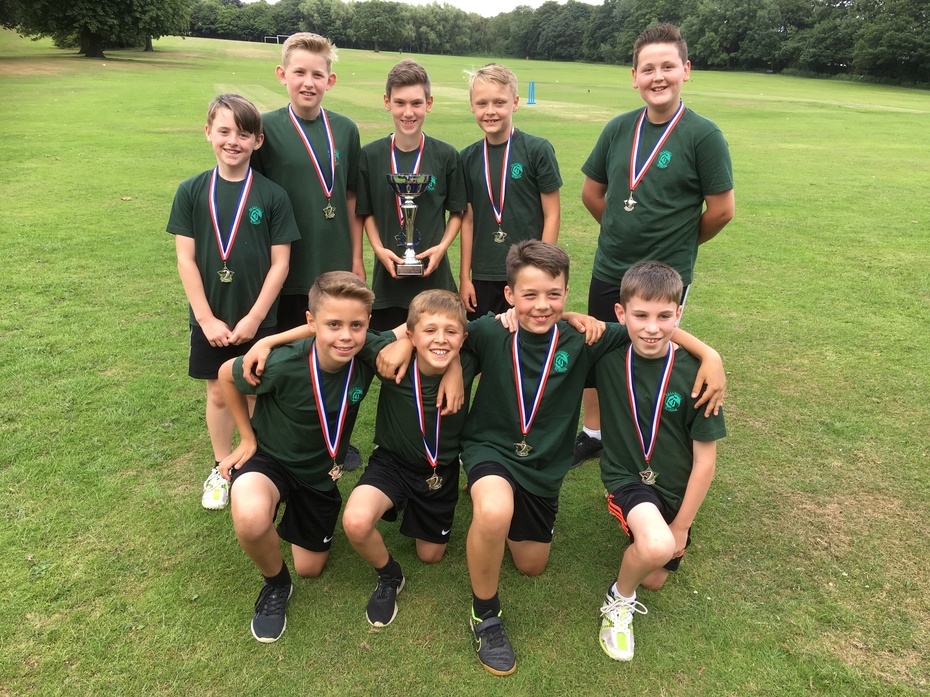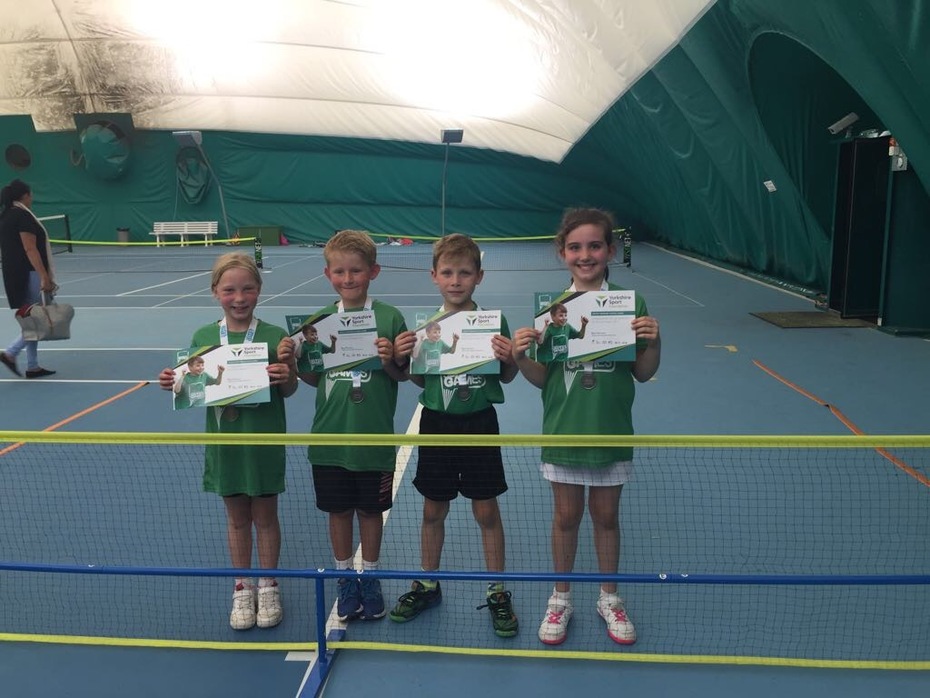 Our Children's University Gold Award Winners!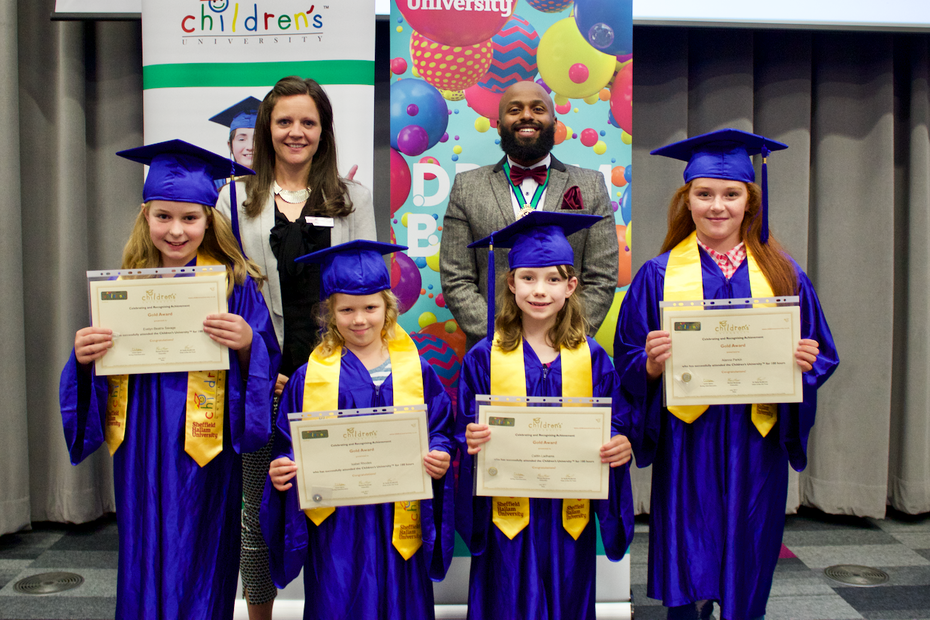 Our Y5 cricketers have had an amazing week.
Both our girls and boys teams had qualified for the City Finals after winning the cricket festival earlier in the month.
The girls team got to go first on Monday(26th June) at Bawtry Road and quickly progressed through their group to the knock out stages.
They played wonderfully in the semi-final against Nether Green to qualify for the final where we would meet our old friends from Dore....always a keenly contested game!
Again the girls were superb and scored 261 runs against Dore's 224. The final was played in very sporting spirit and was of a very high quality - both teams should be very proud of themselves.
So....under no pressure after the girls success! – Tuesday (27th June) was the turn of our boys at Collegiate.
Again, the boys were on top form and progressed through the group stages comfortably.
The quarter final and semi-final were won and the boys found themselves in the final for the 2nd year running.
The final was a tense game which could have gone either way but the boys pulled together as a team brilliantly to beat a very good Nether Green team 271 runs to 244.
Our children were magnificent this week and go forward to represent Sheffield in next year's Yorkshire Finals - we are immensely proud of all of them.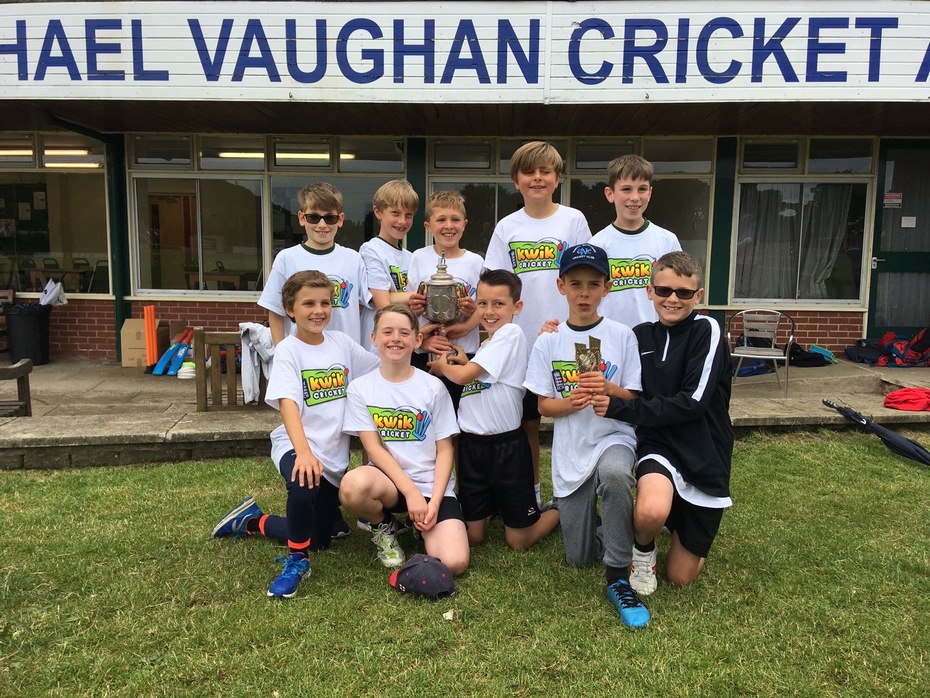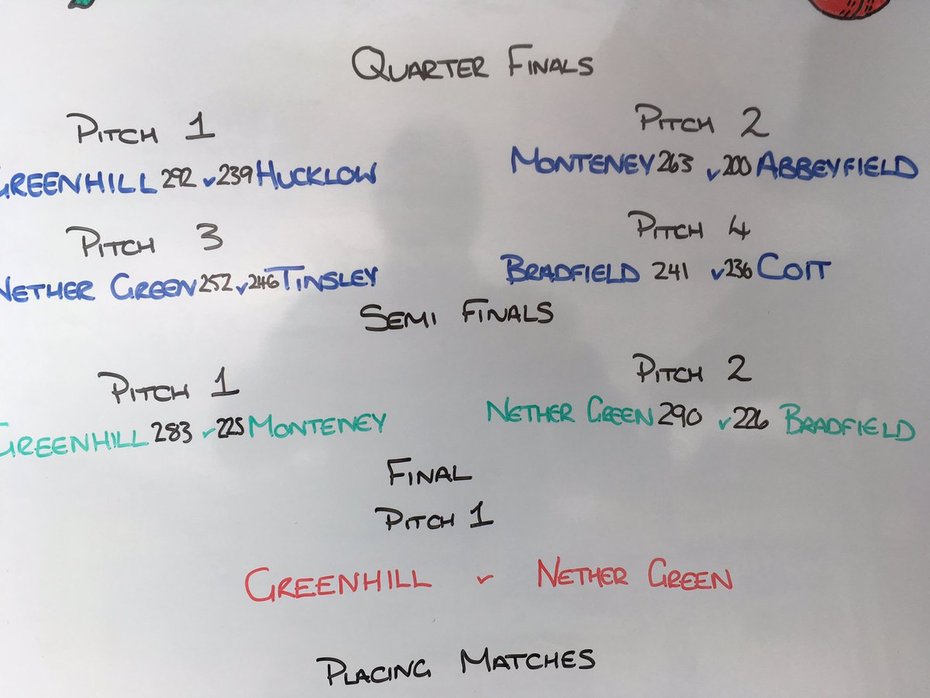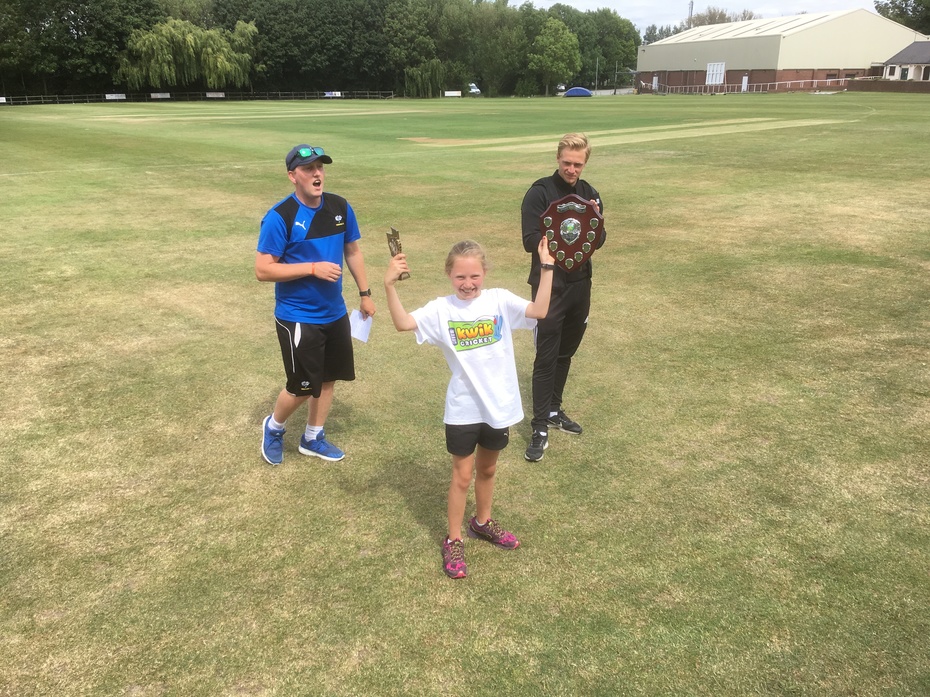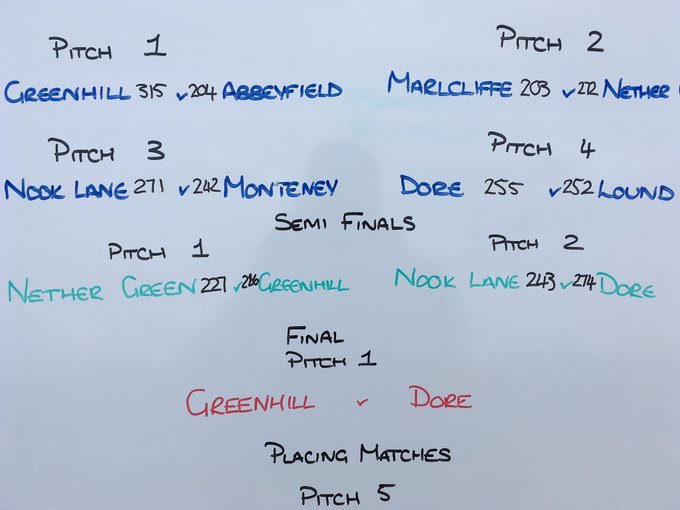 Imogen Walker - City Champion at Race Walking June 2017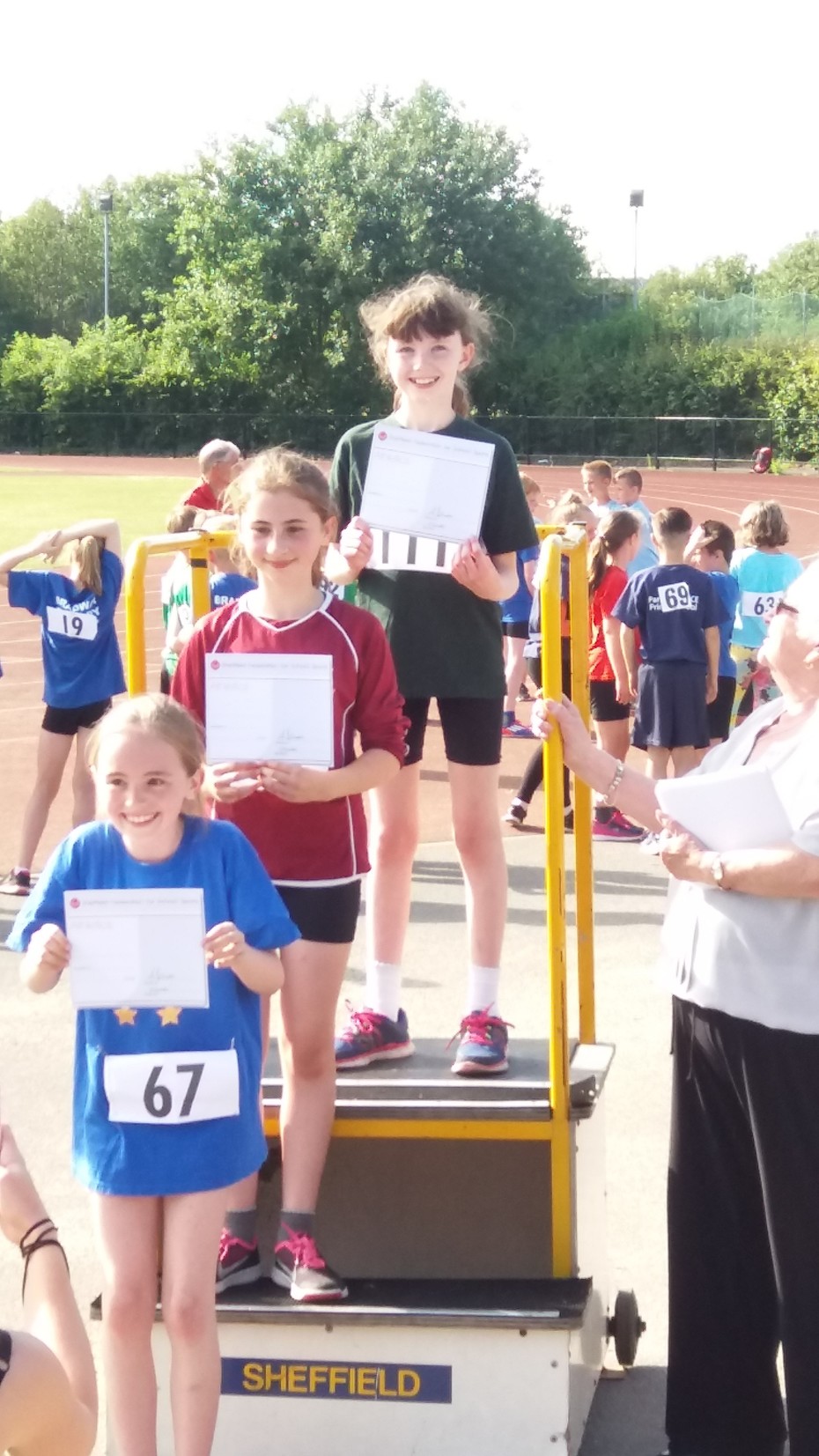 Another great week of sport at Greenhill.
Our Y5 boys cricket team were invited to the annual Westbourne School cricket festival at Sheffield Collegiate CC.
The boys played some great cricket to win the tournament, playing and winning all their 3 games.
Special mention to James Wilson who was named player of the tournament.
On Thursday evening our Y5 and Y6 athletes competed in the Federation for School Sports Athletics Finals and came a very creditable 5th place in the city to go with our 2nd place in the winter indoor athletics back in January.
The team supported each other superbly and again a special mention goes to Imogen Walker who was crowned City Champion in the Y5 girls race walk.
Thanks to all our wonderful parents and grandparents who transported and supported the children this week. Your support is fantastic!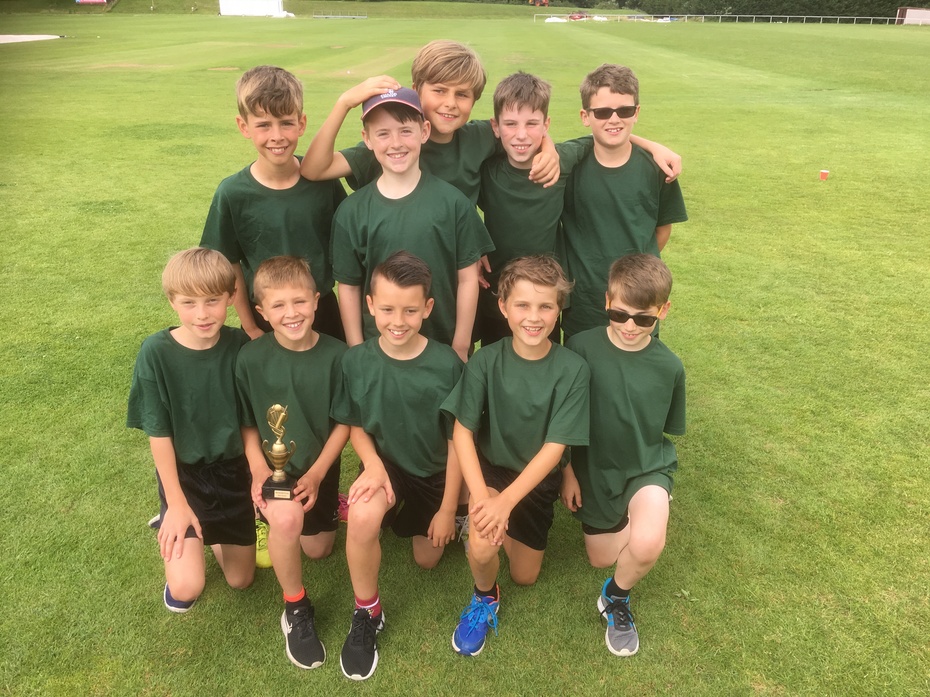 On Wednesday 29 of our children attended the annual Norton Woodseats cricket festival in Graves Park.
Our 3 teams played a total of 9 games and managed to win them all to be overall winners of the competition on a glorious summer day.
Good luck to our boys and girls teams who now go forward to the city finals later in the month.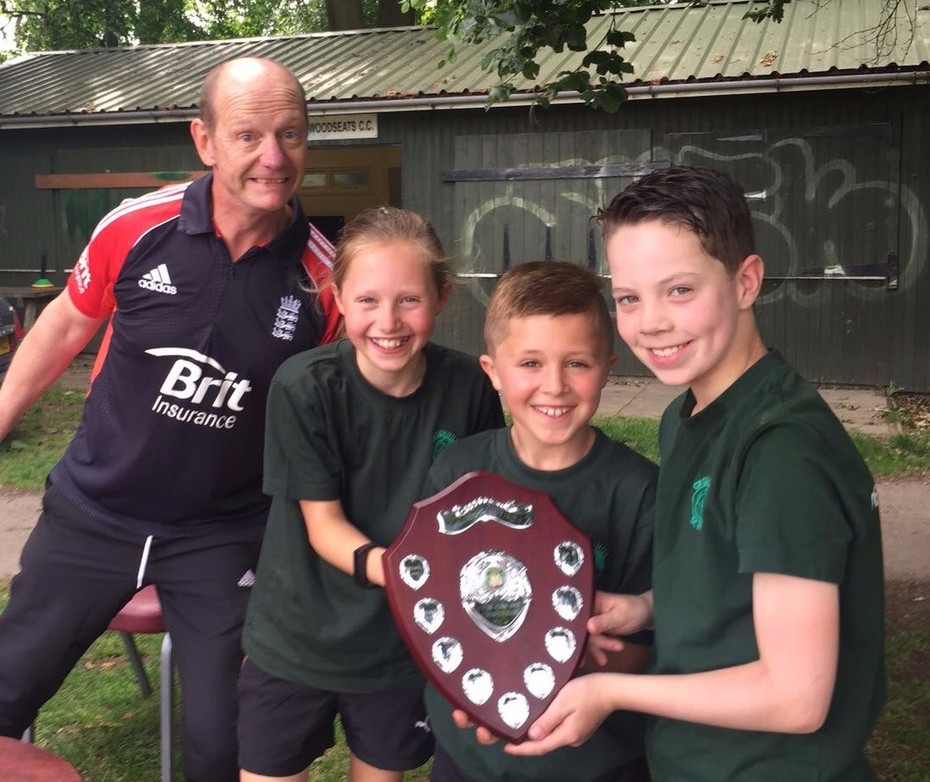 Our wonderful Y3/4 Cricket team played superbly at Hollinsend Cricket Club on Wednesday 7th June.
The team won the Sheffield Drax Cup qualifying tournament and go on to represent Sheffield in the South Yorkshire School games on 5